Why Your E-commerce Project Needs an App: 10 Benefits of E-commerce App Development
Let's talk about the e-commerce mobile business! This is really an interesting topic for discussion since e-commerce apps are extremely popular right now, they're in the highest demand. Why? We can name at least 10 reasons for this level of popularity, and we're describing each of them in detail in our article. Moreover, we're explaining the best way of building an e-commerce app.
So, read, enjoy, and feel free to follow our tips!
Types of eCommerce apps
If you want to know how to build e-commerce mobile apps, you need to understand their classification.
There are different ways to classify e-commerce apps, and we suggest that you take a look at two of them, the most convincing models, as we suppose.
So, the first classification system includes the following app types:
#1. Business-to-business (B2B)
B2B mobile e-commerce apps are aimed at selling goods or providing services; moreover, these processes are carried out between enterprises (that is, business companies).
For example, you can create a mobile platform that allows manufacturers to advertise their products (for example, building materials), while other companies buy what they are interested in to provide their services to end-users (for example, construction firms).
So, if you have an idea how to establish interaction between the two companies with the help of a mobile application, do not hesitate to turn it into reality! Business-clients are reliable and payable, which means that you have an opportunity to get an excellent source of income.
#2. Business-to-Consumer (B2C)
This is the most popular type of e-commerce apps. In this case, we are talking about the interaction of a certain company (for example, an online store) and the end-consumer (the person making the purchase).
Most of the e-commerce mobile applications fall into the B2C category. Today сompanies don't want to limit themselves to common stores, they're willing to make apps in order to be able to more effectively sell to us, customers, a variety of products, from clothing to software and even cars.
#3. Consumer-to-Consumer (С2C)
In this case, the sale of goods is carried out between the consumers themselves. A glaring example of such an e-commerce app is a mobile platform for conducting online auctions.
#4. Consumer-to-Business (С2В)
This is not a typical example of e-commerce app development. Here, consumers are selling their services or goods to companies (business). For instance, web designers or photographers can demonstrate their pieces (let us say, logos or colorful photos), and a company can buy what it likes. If you're interested in developing a mobile app of this type, you need to come up with the idea of a mobile platform that would allow consumers to promote their services/goods. What kind of services and which companies? It's up to you to decide!
If you're not impressed by this classification system, we're ready to offer you the second one that is based on the purposes of the e-commerce app development.
#1. Marketing purposes
Such mobile apps are designed to gather information about a consumer (his preferences and needs). This mobile e-commerce service helps build a better relationship with the client and improve the product, which leads to increased sales.
#2. Financial purposes
These mobile commerce applications include online and e-banking systems, online stock trading, etc. Financial companies often create apps of this sort in order to improve their communication with customers.
Read how to build a successful e-commerce website: cost and plan
#3. Bidding and Auction purposes
And again, here we have the variation of C2C mobile app development (but from a different point of view).
The purpose of these app solutions is the implementation of the bidding system which allows potential buyers to bid for the goods or services.
#4. Trading Purposes
Finally, the last but not least... let's just say that it is the most popular type of the e-commerce mobile app development.
These app solutions are aimed to simplify the chain-work of sales of goods and services - to the convenience of the buyer and the seller's benefit.
As you can see, everything is simple: you can create a mobile app of any type, the main thing is to have something for sale (whether a material commodity, virtual goods or services) and someone who needs what you offer (a company, person or group of people).
Okay, now you understand what types of apps there are, but the question remains: why should you be interested in how to build an e-commerce application? We will give you 10 main reasons!
10 benefits of

e-commerce app development
#1. Source of earnings
Mobile e-commerce apps can become both a new and additional source of your income.
#2. Strengthening of business
Suppose that as the owner of a clothing store, you are quite happy with the level of your income. But, of course, you are unlikely to be against increasing the profitability of your business. And the best way to do this is to expand your target audience by offering an alternative mobile version of your store. Thus, your company will become more appealing to those customers who prefer to choose goods on the Internet.
#3. Mobility
Mobile apps development allows you to run your business in the most convenient way, without a necessity to be office-bound.
#4. Go with the times
To succeed, you need to move with the times. And taking advantage of the ecommerce application development, you are doing just that!
Ordinary stores have become outdated, they're not enough in order to be among the market leaders. The mobile e-commerce era has come.
#5. Tet-a-tet with the consumer
The owner of the store rarely manages to communicate with his customer confidentially. Thanks to the ecommerce app, such friendly communication becomes possible, which leads us to the next factor, namely…
#6. Customer loyalty
Knowing your customer, you can offer him exactly what he desperately needs and thereby gain his trust and loyalty. Interested? Then provide your e-commerce mobile service with an online chat and constantly work with customer feedback.
#7. Always at hand
A mobile device almost always accompanies your buyer, which means that he has more points of contact with your e-commerce solution. He does not need to go anywhere to make a purchase or order a service. Your store (or another version of e-commerce project) is always here, at hand.
#8. Reminder
Developing a mobile app, you get an excellent tool that allows you to unobtrusively remind customers about yourself, namely - a push notification system.
#9. Development Opportunities
The e-commerce market is constantly evolving, and it's your great opportunity to improve your business too. In actual fact, this is another chance to increase your profits.
#10. Fewer Costs
If you build an app, you can avoid some costs, inevitable otherwise. For example, a mobile store will allow you to do without a pathos building with luxury showcases - it is enough to have a good warehouse of finished products.
If we have convinced you, and you're interested in how to build an e-commerce app, we are ready to answer right now!
How to make an e-commerce app

?

If you want to know how to make an e-commerce app, you need to list all the requirements for your mobile service. We can give you some tips that will be relevant to any mobile solution.

So, think about implementing the following features:
Registration. This feature is useful to any mobile application. We advise you to provide the possibility of registration by integrating user data from social networks;

Profile

with all the information about the user;

Catalog

of goods (or description of services);

Feedback

. As we have already said, this feature will help you to learn about the user's opinion about your e-commerce app so that you can correct your strategy in time.

Push Notifications

;

Online chat

. A great opportunity to get close to your consumer!

Search

. This feature will simplify the navigation system and help the user to look for the information he needs. As a result, customer loyalty is increasing.
Filters. This is another way to improve the user experience.

History of orders

. A user should be able to track his orders or to view the history of old ones.

Payment gateway integration

. Mobile e-commerce apps are aimed to help you earn with their help. So, you need to think over the payment system. This is not an easy task because it's about money! We hope, our tips will help you implement it as best as possible.
Having an idea of the requirements for your mobile service, you can search for a company of experts capable of substantiating your conception.
In general, the e-commerce application development process includes the following stages:
Research. This step is needed to assess the level of competition in the e-commerce market.

Prototyping

. This stage includes creating a prototype that illustrates each app screen. So you'll know how your e-commerce app will look like.
Design. It is important to find competent UI/UX designers who can create for you a user-friendly and intuitive app interface.
Development. Note that you will need iOS, Android, and Backend developers, for it's not enough to know how to make an e-commerce Android app (or iOS). You need to figure out how to create a mobile e-commerce app that will work correctly on any mobile platform.

Quality Assurance

. A qualified QA team will conduct all the necessary app testing processes in order to ensure the high quality of the final product.

Release

. This is the final and not less important stage of e-commerce mobile app development. The correct app launch is half the success!
Probably, by this time you are interested in another delicate issue, namely - the e-commerce mobile app development cost. Happily, we have the answer!
E-commerce app development cost
The cost of the project largely depends on the rate of the e-commerce mobile app development company you have hired. Read this article to find out all the details on the matter.
Before calculating the e-commerce app development cost, let's analyze how much time skilled app experts should spend working on your task. On average, we can give the following estimates:
App interface design:

50 – 150 hours;

App development:

400 – 700 hours;
Backend development: 300 – 450 hours;

Quality assurance:

250 hours;

Project management:

up to 200 hours
More accurate estimation can be obtained if you know exactly your requirements for the future application. But even with this rough information, you can get an idea of the app development cost.
We are ready to become your e-commerce app development company. We disclaim the ready patterns and offer the best and unique app solutions each of which is designed specifically for the individual needs of the particular client.
We are waiting for your requests!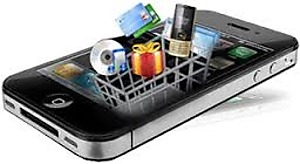 E-commerce Websites And Apps
Can custom e-commerce web development meet your company business goals or will it become just a waste of money? Let us go into the basic pros and cons and sort it out together.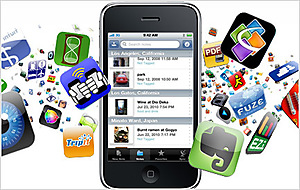 Mobile Solutions for Business
The number of companies that develop mobile applications for business purposes is steadily increasing. Mobile apps as a communication tool have proved its value, so now mobile applications are demanded in business sector.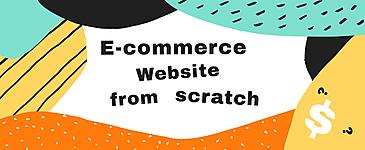 How Much Does It Cost to Build an E-commerce Website from Scratch
Your e-commerce project needs a website? We know how to make an e-commerce website and have a solution for you! Contact us.