What to Do to Start Online Coupon & Daily Deals Websites like Groupon?
At one time, the success of Groupon provoked the emergence of all types of coupon websites. And these resources are still very popular among both consumers and businesses. Moreover, the trend is projected to continue in the coming years, too.
So if you want to invest in a daily deals website like Groupon, go for it. The idea is promising: such startups have every chance to bring good profits to their creators. Of course, first, you need to weigh the pros and cons, analyze the Groupon business model, and develop your own strategy. Luckily, that's a problem we can help you solve.
You must have a lot of questions. How to start a coupon business? Where to begin and what to consider in the development process? Let's figure it out together… 
The History of Groupon, Successful Daily Deals Software
The idea belongs to self-taught programmer Andrew Mason from the USA. Andrew was always interested in science and technology, but he had no desire to work for someone. That's why he created his own company.
Of course, Groupon didn't appear right away and was preceded by other Andrew Mason's startups. One of them was thepoint.com: a site whose goal was to help complete strangers agree on joint participation in actions of any kind (whether it be supporting a movement or boycotting unpopular initiatives).
Soon thepoint.com visitors realized that the platform could be used to their advantage. Many began to shop together (although they didn't know each other) and receive noticeable discounts. This gave Andrew Mason an interesting idea, which led to Groupon's model.
The result was a new resource that entered the US market in 2008 and was originally called getyourgroupon.com. The name was too cumbersome and eventually dwindled to groupon.com.
Groupon became popular throughout the country in a very short time and was able to attract the first investment. In 2009, the startup even managed to enter foreign markets, which was a great achievement considering that the project was still "young".
Over the next few years, Groupon received significant investments from venture capital funds. These investments allowed the company to buy similar projects around the world (different types of coupon websites). In 2010-11, Groupon had taken over platforms in Chile, India, Germany, Turkey, and other countries.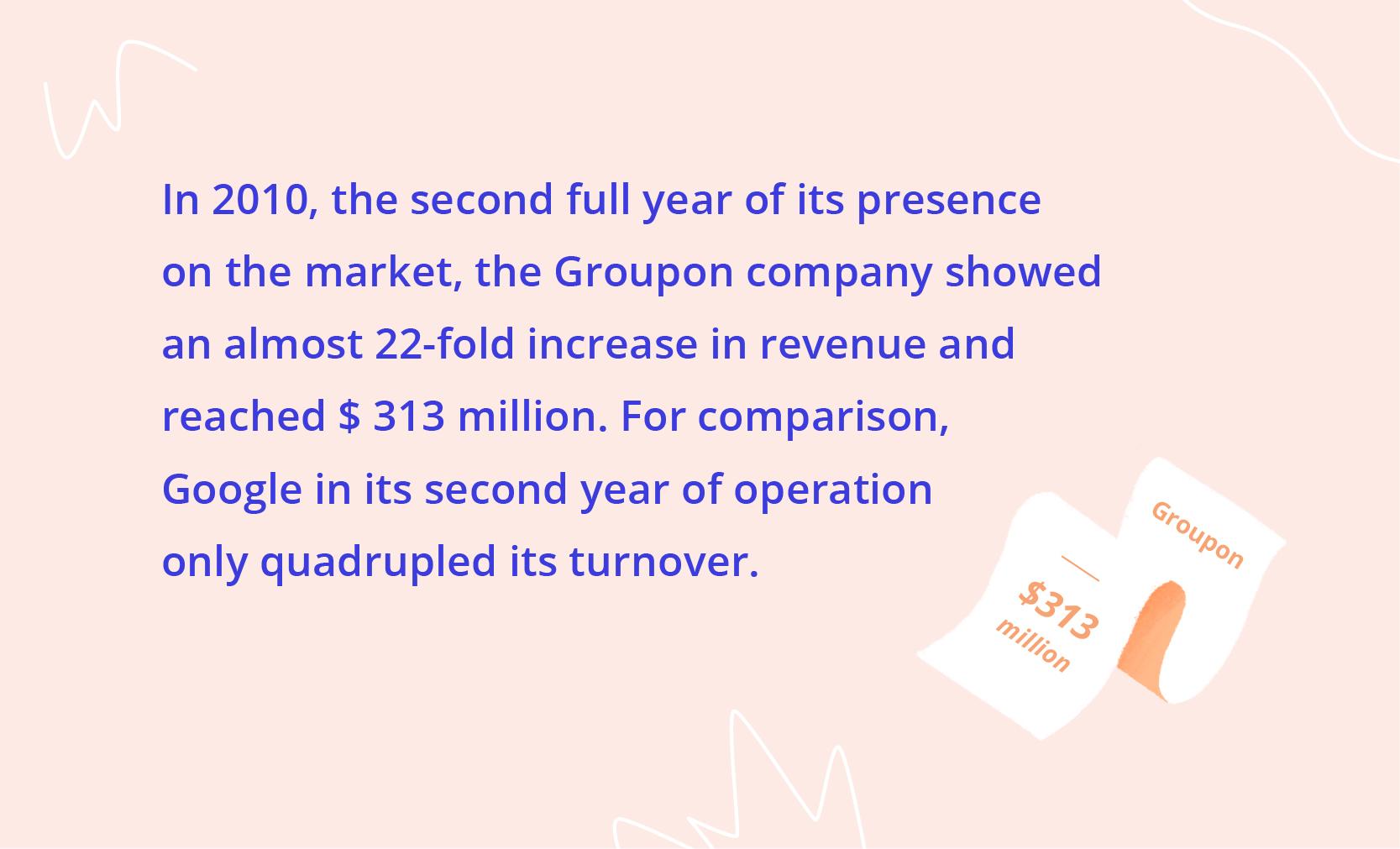 In its early years, Groupon focused only on hot deals (deals of the day), but gradually the company's capabilities expanded. And since 2013, it has been actively partnering with local businesses, offering them a great place to publish and promote discount offers.
What Are Groupon-like Daily Deal Websites?
These resources provide consumers with the opportunity to save money by using special virtual coupons, which work like their physical analogs. Specifically, they're equivalent to discounts on certain products or services. An important nuance: Groupon, as well as other similar websites, is just an intermediary between businesses and end-users.
Therefore, you can launch a daily deals platform even if you don't have your own store or, say, beauty salon (or whatever). You're not the one who offers discounts, your task is to help the company find its customers, and customers get a nice bonus.
What Can We Do With Discount Sites Like Groupon?
Daily deals. Many companies acting out of a desire to promote a particular product or service offer it at a special (pleasant to the buyer) price; moreover, this price is only relevant for a short time period (usually, up to a day). It's the so-called "daily deal".

Access to coupons for categories or brands of interest. There are different types of coupon websites, some of them are niche (below, we discuss why they're better when it comes to startups). But visitors of multi-purpose resources can usually find a coupon for any desired category (entertainment products, digital goods, clothing, etc.) or brand (Nike, Adidas, Amazon, etc.).

Turning a virtual coupon into a physical one: in other words, printing a digital coupon. This option is chosen by old-fashioned buyers who don't really trust new-fangled trends and prefer holding the coupon in their hands (in the literal sense).

Search for coupons nearby. That's the case when the GPS feature comes in handy. The user activates it and starts receiving notifications when there are discounts in stores nearby (to be specific, there is an opportunity to get a relevant coupon). Surely, it means the Groupon-like platform has its own application, but all the top daily deals solutions supplement the web version with a mobile one.
What Makes Daily Deal Websites So Popular?
Consumer benefits. People love all kinds of loyalty programs and discount coupons, after all, it's a great way to save money. And the short-term factor of the offer acts as additional bait: like, "don't miss your chance to use our coupon, soon it will be too late!"

Business benefits. Companies use these web resources to increase their sales (and it doesn't really matter if it's a product or a service). So Groupon and other similar good coupon sites are like another marketing platform for businesses.

Virality. If everything is done correctly, sooner or later a Groupon-like resource will initiate a viral effect, which is also known as 'word of mouth'. Users will discuss your platform with each other and thus popularize it. And (who knows?) one day your startup may even join other successful coupon websites.
Still not sure if the game is worth the candle? We'll give a few more arguments to finally convince you of the viability of this business idea.
Why Invest In A Daily Deals Website Like Groupon?
There are at least 5 reasons why investing in a daily deals marketplaces is a smart move:
prepared audience. As we just explained to you, these sites are very popular and in demand. You won't find it difficult to attract your audience and make it loyal (especially if you follow all the tips we're providing in our article).

affordable start. Later, we'll describe to you how to create a coupon website, step by step. And you'll see that, if necessary, you can resort to relatively inexpensive development options and thereby save on the project start.

simple website management. Running a daily deals portal is quite easy, no special skills or talents are required. You'll learn quickly, believe us.

additional income. You may well create a coupon website as an additional source of income, supplementing your main business. Why not, after all? Extra money never hurts, particularly as you don't have to put in too much effort.

personal savings. And finally, you can still use the created Groupon-like website for its intended purpose, namely, getting discounts.
Find Your Niche to Create A Successful Coupon Website
The coupon and daily deal markets are very saturated, so get ready to compete. If you have a big budget, then no problem, you can safely use current Groupon's model as a good example to be followed. Otherwise, it's best to start simple and small. And the most obvious and easily implemented option is the niche approach. 
In the future, you'll be able to scale your project. Believe us, even the best coupon sites had to start their way to success this very way... maybe not all of them, but many. And Groupon, too, is no exception: it expanded its sphere of influence gradually, step by step.
Okay, back to the niche approach. Here are some tips to help you understand what we mean:
The only category. Take a cue from Voucher Wow, which focuses on healthy cosmetics. Choose one category of goods or services and work with businesses of the selected domain.

Businesses in your location. Covering as many countries as possible sounds like a tempting idea, but it won't work if you don't have enough investment. If that's the case, don't despair, just take another approach. Let's say, why not start by partnering with companies in your location? A good example is Living Social, which operates in Washington, DC. Its scope is discounts on local establishments such as diners, beauty parlors, etc.

A highlight. And finally, you can come up with an original move to make your site special. Do your best to find a unique feature (or one that will appear as such to users).
Suppose you've decided how to start a coupon or daily deal site and chosen your approach from the list above. What's next? Where to begin? 
Our advice is to select a suitable business model.
Developing an e-commerce project costs a lot. But how much precisely? How do you know what budget you need? The answers are in our article.
Business Model of Coupon Websites
As already stated, Groupon and similar platforms are just intermediaries. This means the one running a daily deals portal must attract two groups of users:
companies offering discounts on their products or services;

consumers who don't mind saving with coupons.
It's better to start with businesses. By partnering with a number of them, you can be sure you'll find the first users too (at least among the loyal consumers of the mentioned companies).
Speaking about the daily deals business model more specifically, we suggest exploring the following options:
The traditional way to act. The user finds coupons for some given search parameters and uses them to receive discounts after activation.

Hot deals. This is the Groupon business model; or rather, it was such at first because now the platform offers more features. But initially, it was only about Daily Deals, relevant "here and now" (we described the essence of the concept a little higher).

Coupons as a prize. Some coupon & deals websites reward users with a coupon if they fulfill certain conditions (such as inviting a specified number of friends to join the application too). Another idea is to participate in the lottery.

Unified approach. Of course, over time, you should consider a combined option that uses all the described models to one degree or another.
Key Features For Daily Deal/Coupon Websites
You should provide 3 sets of features targeted at different audiences:
consumers (buyers). They need features to search, save, view, and activate coupons;

businesses (sellers). Companies must be able to add coupons, offer daily deals, and manage their accounts;

administrator(s). And of course, you need the help of a team to manage the resource itself so that it works as you intended.
Also, it's worth remembering about making daily deals websites easy to use and intuitive for all of the parties involved. It is about the following:
clear interface without unnecessary details;

minimum time for onboarding;

three (ideally) steps to achieve the goal, whether it be activating a coupon or adding Daily Deals.
And now take a look at must-have features: they'll help you get the desired effect and bring you the maximum result.
The above lists are more than enough to build a daily deal website and start making a profit. However, if you want to scale your project, consider adding more advanced features as well. There are actually a lot of options, but we offer only a few of the most popular (let's call them premium features):
Interesting offers. You study your users and their behavior and get an idea of what they might be interested in (usually, you do so with the help of AI and machine learning). As a result, you can make personalized offers to users. Let's say if a customer often activates coupons for buying clothes, notify him about a certain fashion brand providing new discounts.

Higher company visibility. Below, we'll describe not only how to start a coupon business, but also how to monetize it. And one of the options may require the implementation of this particular feature, namely, providing companies with access to advanced promotion options.

Wishlist. Another optional feature is the ability to add the selected coupon to the Wishlist. Surely, with hot deals, it doesn't make much sense, as they're fleeting. In other cases, the Wishlist is a good way to go.

Gift options. The feature simplifies the search for gifts through discount coupons. Users will be able to find what they want at a reduced price.

GPS notifications. Another feature we've already mentioned in passing is the notification of users about discounts in establishments nearby.
Perhaps now it's time to tell you how to start a coupon or daily deal site. The topic is interesting and challenging, but we'll try to explain it as clearly as possible. We won't go into unnecessary details: if you understand software development, you yourself know what's what. Otherwise, all these nuances and subtleties are useless to you. Instead, we'll describe your options so that you have plenty to choose from.
How To Build A Daily Deals Website Like Groupon?
You need to follow a few steps:
analyze your development options (the most relevant ones are described right below);

choose the one that suits you best;

find a company to take on your project;

conclude an agreement with the dev team of your choice (by the way, in the article at the link, you'll find a description of who such a team consists of);

get down to business!
It seems to be very simple, but in fact, the task is rather responsible. The success of your project and your future profit depend on it.
WordPress-Based Coupon Website Development
The simplest way is to launch a daily deals platform based on WordPress. The result may not be the most ideal, but this option is cost-effective and easy to implement. And by adding some useful plugins, you'll be able to improve your project and make sure it provides users with all the features they actually need.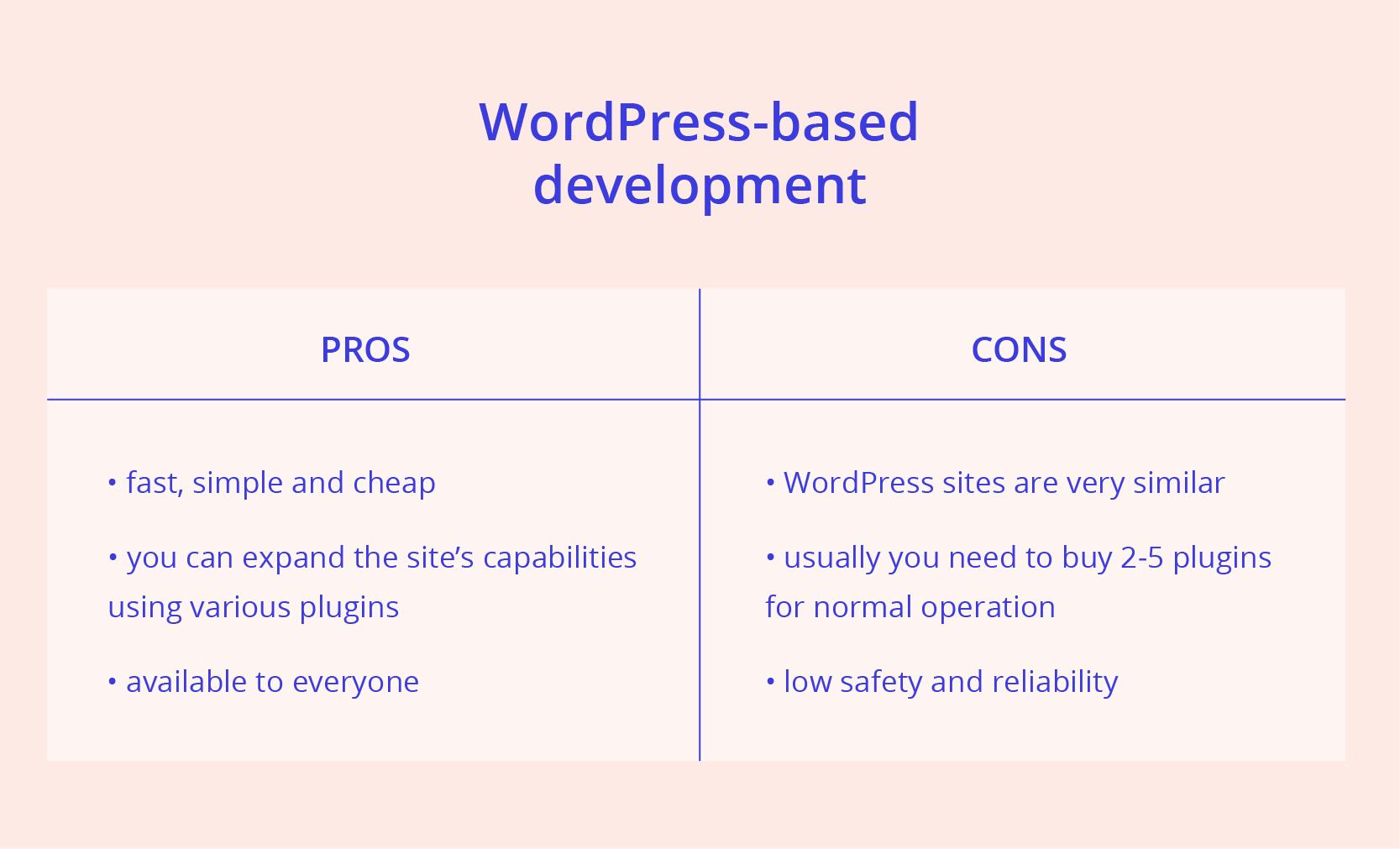 Ready-Made Scripts For Developing A Coupon Website
The second easiest option is to use special ready-made scripts. They serve as a kind of basis for developing a coupon website and usually require additional effort to bring the project to perfection. 
A ready-made solution is more complicated and slightly more expensive than the previous one (with WordPress), but it's more flexible and gives better results.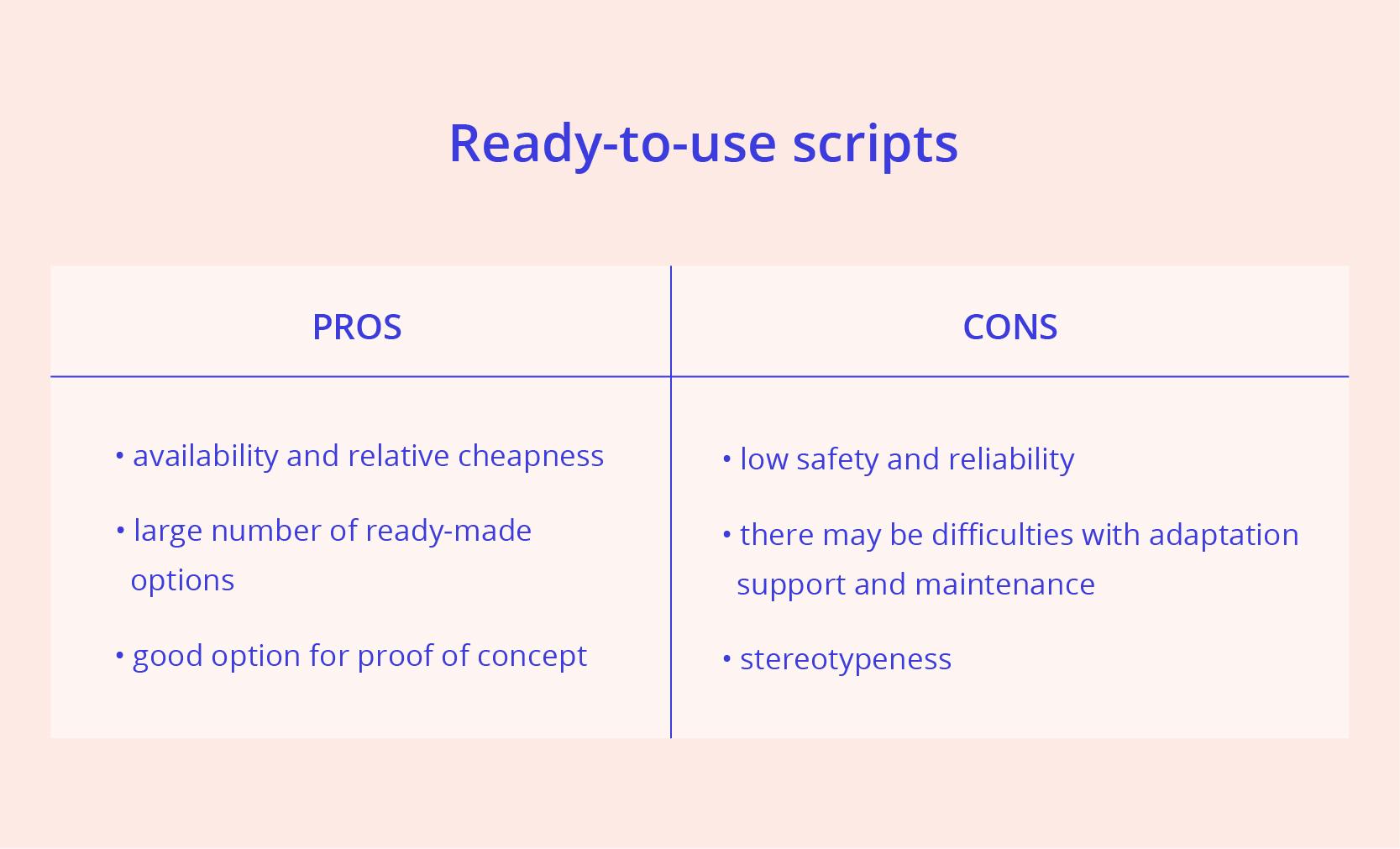 Starting A New Coupon Website From Scratch
The most expensive option is the development from scratch. And although it's costly and requires a sizeable budget, the result is usually worth it. After all, building a coupon website from the ground one means you can come up with any ideas, even the boldest ones; you don't have to rely on some templates (which is inevitable with WordPress and ready-made scripts).
What do you end up choosing? Let's answer a few simple questions:
What is your budget? Can you afford a better option (development from scratch)? If the answer is no, you have to do with the WordPress platform or ready-made scripts. Many good coupon sites are created this way, so it's not such a bad choice.

What is your deadline? The first two development options offer less time to market, which is good if you have tight deadlines.

Does the uniqueness of your project matter? Often, successful coupon websites become such precisely because they are unique, not similar to other resources of the same type. Alas, ready-made solutions are template-based in nature, and there is no room for imagination.
How to Make Coupon Websites Successful?
Whichever development path you choose, it's not enough to succeed. You need to take into account many factors in order to hit the target, so to speak.
What Challenges Do Coupon & Deals Websites Face?
Attracting the first users: both customers and businesses. You'll have to build a strong argument to convince companies of the benefits of partnering with you. As to consumers, you can invite them through an advanced marketing campaign.

Highly competitive market. There are many discount sites like Groupon, and you'll have to compete with each one. And though the task isn't easy, it's within reach, particularly since the prize is so tempting.

Unreliability of some companies. No matter how carefully you check your partners, you still cannot avoid complaints from users (say, if coupons are invalid after activation). And although you and your resource have nothing to do with it, your reputation suffers too.
Tricks And Tips For Building A Coupon Website Like Groupon
Mobile app and mobile website. People are increasingly using their mobile phones to find the site they need. Therefore, your web resource should look good on any screen, including small ones like those of smartphones. And of course, having a mobile application in addition to your coupon website would be a great gain too.

Modern and trendy design. The visual component is no less important than the functional one. A boring-looking website with poor UI weakens your success chances.

An eye-catching call to action. It's very important to convince the user to take the targeted action (it's known as a call to action). If we talk about online stores, then buying a product becomes such an action. However, daily deal/coupon websites must choose a different strategy. Here are some helpful tips:

be noticeable. Place discount labels on web pages or app screens in such a way that they catch the eye of the user;

be precise. Tell users how much they can save (say, "don't miss discounts up to 45%!");

be persistent. Use the time limit factor as leverage. Let the consumer see a timer showing that soon he won't be able to get the desired coupon. Knowing there is a specific deadline usually encourages us to act.

Focus on marketing. And let's not forget about marketing and active promotion on the Internet. Otherwise, you won't be able to attract enough users that you can then monetize (which is your goal, right?).
And since we started the monetization topic, let's go into its details.
How Do Groupon-like Daily Deal Websites Make Money?
When starting a new coupon website, you need to know from the outset how you plan to benefit from it. Explore a few simple monetization models and choose the ones that best suit your project:
Coupon percentage. Each coupon sold to the consumer provides you with a certain percentage of the profit.

Subscription. Often, only those users who have purchased a subscription and renew it every month get the right to actively use the site or application.

Paid premium features. Describing features for daily deals software, we told you that some of them are more difficult to implement. You can make access to them payment-based.

Advertising. Of course, advertising is always a good monetization idea (as long as you don't go overboard with banner ads).

Business promotion. A company willing to increase the visibility of its offers and coupon labels should have such an opportunity. You'll benefit too, as you'll be able to monetize your resource even better.
Examples of Best Discount Coupons Websites
So, now you know how to build a daily deals website like Groupon and understand where to start. And we're ready to help you get down to business. Our team of experts is happy to take on your project and bring it to perfection.
Rate this article
17 ratings, average 4.82 of out 5