How to Make a Dating App Like Tinder: to Make People Happier
A dating app is, perhaps, one of the most romantic ways to make money. You're not just getting a profit you're helping people seek their life partners, fall in love, if they're lucky - create families... But is the whole idea as profitable as it seems at first glance?
Judging by Tinder's success, it definitely is. Tinder application has more than 50 million users, a fifth of whom are taking advantage of this mobile service daily.
Interested? We are ready to tell you how to make an app like Tinder and how much it will cost.
Let's look at this issue in more detail.
Contents:
Tinder's unique selling proposition
The onrush of technology has an impact on all sectors of life, and the dating industry is no exception. A striking instance is Tinder, a mobile application designed to make the dating process as easy as possible.
Launched in 2012, it has already become one of the most wanted services around the world. Its main unique advantage is that communication is possible only if both companions (a potential couple) have shown interest in each other. Agree, such an approach significantly reduces the anxiety level: starting a dialogue, users know about mutual sympathy. Moreover, Tinder supports geolocation, so you can choose a man (or a woman) among people located nearby. In psychological terms, this is an extremely important factor that should be taken into account when making an app of the sort.
Of course, there are a lot of other secrets to Tinder's popularity, but we'll discuss them later. For now, let's consider the pros and cons of dating app development.
The Pros and Cons
Before you have decided to spend your time in order to figure out how to create a dating app, you should understand if the game is worth the candle. So, let's briefly review the main "pros and cons" of making apps like Tinder.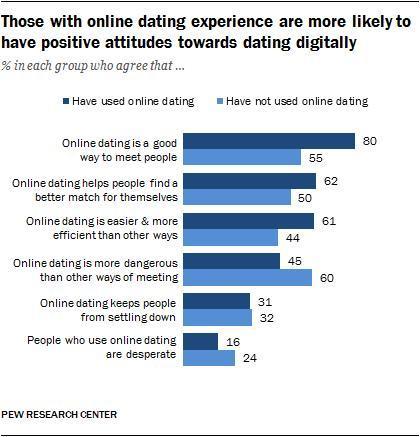 Pros:
Constantly high deman

d. Services that help people search for their soulmates will always be in demand. Many of us find it difficult to make new acquaintances, and a dating app is a great way to achieve this aim without the hassle.

The extended target audience

. Using dating apps, you can cover the most diverse layers of the target audience. No wonder, as these services are useful to a lot of different people, even those who are always busy or very shy by their nature.

Growth opportunities

. You can constantly improve a dating app by upgrading the matching mechanisms and offering users new interesting features. These steps would lead to increased user engagement.

Different ways of earning

. In the end, you accept to make an app like Tinder in order to get a source of constant income: so, we have good news for you! There are several ways of monetization by using dating apps, and each of them has its own advantages. Furthermore, some of these earnings methods can be combined (read about the ways of making a profit below).

Helping people get happy.

Finally, you help people to seek their happiness. And we sincerely believe that satisfaction caused by the awareness of this fact should become another advantage that dating apps can provide you with.
Cons:
A really difficult task.

You are unlikely to be able to make a dating app by your own efforts. You'll have to hire dating app developers. It means you need to draw up the budget for this expense.

A lot of strong competitors

. Yes, it's a big problem but you will find this disadvantage in any promising industry (and the dating industry is just one of them). So, you have to put up with the necessity of facing the competition and offer a consumer a really effective product.

The security issue

. Users of mobile dating apps are extremely worried about the security of their personal data. This means you will have to spend time, effort, and money to protect their accounts.
As you can see, the pros prevail over the cons. In addition, the cons are not a reason to abandon the great idea to create an app like Tinder, this is just an occasion to think about the clearing of obstacles.
That's why we offer a look at Tinder's history and analyze components of its massive success. This will help you find out how to make an app like Tinder.
Tinder: a story of explosive success
In a sense, Tinder has been created almost by chance. As they say, "once upon a time" Sean Rad and Justin Matin had met Jonathan Badin and decided to develop the Cardify platform. This platform was intended as a service offering people rewards for shopping in certain sales outlets.
When Cardify had been brought to a pre-release state, its creators came up with the idea to transform these developments into a new product and build a dating app. The main purpose of such a service would be to simplify the dating process for shy people so that they would know in advance whether there is mutual sympathy between them. This idea resulted in Tinder.
Tinder saw the light on September 1, 2012, in Hatch Labs - a business incubator of the American corporation named InterActiveCorp. Immediately after launch, the application had found a great demand. In January 2014, the number of Tinder users exceeded 10,000,000. By the end of the same year, a figure of 40,000,000 users and 1,000,000,000 swipes per day had been achieved.
Impressive, isn't it? Such opportunities definitely suggest dating app development. Moreover, Tinder doesn't rest on its oars and continues to evolve expanding the coverage area.
Global market
After reaching a raving success in the United States, the owners of Tinder began taking steps to globalize.
As of November 2013, the largest foreign markets of the company were Brazil and the United Kingdom. The audience of the application in these countries had been growing by 2% every day. No doubt, Tinder owners were happy to see that the idea to develop a dating app completely paid off.
According to the analytical system App Annie, in February 2015, Tinder was the most popular lifestyle application on Android in the US, Britain, Belgium, Switzerland, France, Hungary, Chile, and the Philippines.
Among lifestyle applications for iOS, Tinder has become a leader in Latvia, Lithuania, Estonia, Belgium, Brazil, Iceland, Sweden, Finland, and Malta.
Today Tinder operates around the world, but it has achieved the greatest success in the USA. Here (in the United States) you can go to the pub, run the app and find among the suggested candidates the people who are actually sitting around you right now.
What is the secret of such a marked success? It will be useful to figure this issue out in order to understand how to start a dating app of the same quality level.
By 2015, Tinder had registered:
1 billion coincidences, 10 million coincidences per day.
800 million swipes every day.
300 marriage proposals.
Secrets of success
At one time, various opinions about the potential value of Tinder had been voiced. Someone estimated the project at $550 million, someone talked about $1,000,000,000 (or even about $5,000,000,000). Anyway, all these figures are quite impressive, right?
However, such striking achievements are understandable and logical, it's not a miracle. There are several factors that allowed Tinder to successfully burst onto the market, which had already been cultivated by various dating apps (for instance, Plenty of Fish and eHarmony). Let's try to figure these secrets out before thinking of making another dating app.
Gamification

. Tinder managed to succeed by using the game element. In other words, Tinder's creators turned the dating process into an enthralling game. The service does not allow you to see who is the next partner Tinder offers to you. Thus, the user's curiosity is being set agog. That's why a user makes one more attempt, then another... The whole process is very exciting and can last almost endlessly. So we can summarize that Tinder has found a way to entertain people by using dating apps. Nice try, and a successful one!

The right choice of the target audience

. In the case of the dating industry, the main task is to attract women first. If they begin to actively register, the influx of male audiences will not keep you waiting. So Tinder placed its stake on women as potential users, and it worked. Therefore, if you decide to create a dating app, think carefully about the portrait of your future user.

Taking into account psychology

. Another Tinder's breakthrough is related to the psychology of users. People registered with Match.com or eHarmony were often shy about this fact and did not hurry to recommend these resources to their friends. With Tinder, it was quite different: men and women perceive this service as an entertaining and fashionable application and willingly share the experience of using it. So, the conclusion: considering the app development strategy, do not forget about the needs and psychological comfort of your customers.

Network effect

. The number of users in each particular region was a crucial factor for Tinder. In a city where only 100 people have installed the application, potential partners would end up in a couple of sessions, and the service can be abandoned and forgotten. Due to numerous presentations, Tinder managed to increase the audience to the critical mass that initiated a "chain reaction". What lesson can you draw from here? It's very simple: do not spare money to promote the mobile dating app.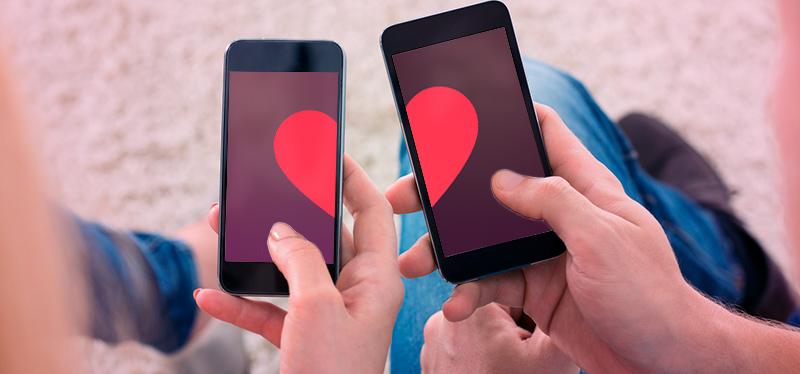 Felicitous UI/UX.

One of the main secrets of Tinder's popularity lies in the approach that UX designers have chosen to organize the dating search. Information on potential partners is presented in the form of cards, which are clear and easy to manage. Moreover, these cards look really appealing, users like them. So if you decide to make a dating app, pay maximum attention to its design, for a proper visual component is half the success.

Mutual interest

. A serious drawback of traditional dating services is that users receive countless messages from uninteresting people. In Tinder, this problem has been solved by using a system of mutual likes when communication starts only when two parties have shown interest.

Perfect onboarding

. The process of filling a profile on most dating services takes a long time. Thanks to the integration with Facebook and App Store, registering with Tinder requires almost no effort. And a person can be involved in the process of finding his soulmate within a couple of minutes after downloading the application. Implementation of this feature is quite simple while the effect is still impressive. Do not forget about this feature when making the app.
Extension of the functionality. Tinder does not neglect to add new features from time to time, thereby keeping up users' interest. For example…

Matchmaker

. In June 2013, the application has been supplemented with an additional feature - Matchmaker. Thanks to this feature, Tinder allows users to introduce other people to each other. Agree, this is a great way to expand the target audience and attract new users - those who'd like to help their friends in search of the perfect couple. Take up this lead thinking of how to create a dating app able to succeed.

The Sorting System.

In November 2013, it became possible to distribute profiles to groups (for example: "friends from France" or "people who like to play bowling"). In addition, the application supports 24 new languages ever since.

Moments

. In June 2014, Tinder has supplemented its functionality with Moments. This feature allows users to share the events of their lives by adding photos that are automatically deleted after 24 hours. If you want to develop a dating app that will appeal to users, let them express their emotions too.
The application has become extremely popular around the world. For example, more than 5% of the population of Australia are active Tinder users.

A dating app is not your only option to benefit. Another way to make money in this industry is through a website. Interested? Then read how to create a dating website like Badoo.
Tinder's strategy, as you see, turned out to be successful, and it makes sense to follow this example when making your app. On the other hand, there are other options which also have certain advantages. And we think we need to thrash out this subject.
Dating App Types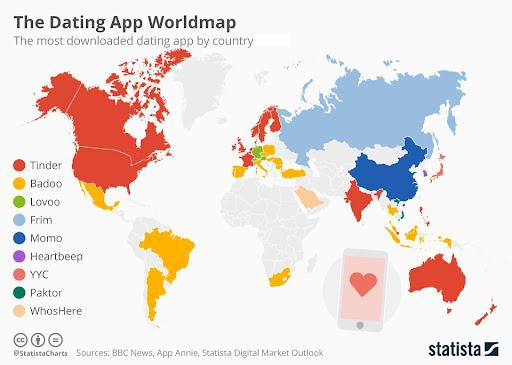 It's not enough to know how to start a dating app. You should also understand the types of modern mobile services of this sort.
Okay, let's talk this out before passing on the next point.
All various dating apps can be divided into 4 groups:
#1. Geolocation technology. Today, these are the most popular dating apps based on the actual location of users. A great example is Tinder which works using Facebook accounts and in accordance with the geolocation of users, also taking into account search parameters specified by them.
The popularity of this type of dating apps is due to the chance to find your match just near your location.
#2. The matching system. These applications build their work on searching for the "perfect soulmates". A specially designed mechanism selects profiles with similar personal data (for example, the same interests) and offers users candidates, who seem suitable to each other. An example: eHarmony.
#3. Mobile versions of classic dating sites. These applications work according to the classical principle and are being chosen by conservative people who do not like changes and prefer a traditional approach to the dating service. A good example is OKCupid.
#4. Selection by the group. These dating apps select groups of certain people connected by some common criterion. For instance, privileged dating services (for those who consider themselves as the "jet-set"). Examples: The League (professionally oriented young experts), The Grade (an app focused on women and their comfort in the process of dating)
When starting the dating app development, choose the target audience that seems the most suitable for your purposes. If you...
try to stick to the latest trends, then the best option for you is to

build an app like Tinder (the 1st type).

want to offer a dating service that uses advanced matching technologies, choose Type # 2.

prefer traditional ways, we suggest that you create an app # 3.

want to develop more focused

social dating apps, we advise you to choose # 4.
But all the same, Tinder's success deserves more attention. Therefore, we offer you to focus your efforts on how to make an app like Tinder. And for starters, we will discuss such an issue as...
Dating App UI Design and User flow of Tinder
Tinder works on the principle of "mutual likes". Tinder users see the photo of the prospective partner (as well as the name and age) and can choose: to swipe right if they like it, or left if the picture didn't impress them. If two users have marked each other as good matches, they can start a chat and agree on a meeting. In addition, Tinder allows you to view extra information about a person (by tapping his photo) or swipe up to put your "super like". This is a very simple and clear system, you can use it when making an app much like Tinder.
And now let's look at the process of user interaction with the Tinder service (that is, the user flow) point by point. We hope this information will help you to find out how to create a dating app of the same type.
#1. Download the application. You can download the Tinder app by visiting either  App Store or Google Play Store.
#2. Open the app. Agree to log in with Facebook. Hopefully, you have a Facebook account.
#3. Agree with the system's offer to enable the geolocation feature. This is important for the proper operation of the application.
#4. Study the interface of the application. The photo that you see in the middle of the screen is the page of another Tinder user who is nearby.
#5. Look at the buttons at the bottom of the screen. They will allow you to communicate with other app users.
Do you see how beautiful and laconic these buttons are? They attract additional attention and contribute to increasing the loyalty of users. Be sure to take the time to create a quality interface design, if you decide to develop a dating app of your own.
#6. Configure the search parameters. The icon in the form of gear on the main profile page opens the user settings. In this section, you can set the parameters of your potential sweetheart.
#7. Edit the profile information. If you have created an account using Facebook, your page will automatically be filled with personal information including a photo gallery. However, you can adjust your data at any time.
#8. Start your search. Swipe to the right to approve the user's profile, or to the left to ignore it. In addition, you can use the described buttons at the bottom of the screen for these purposes.
#9. Wait for your chance to communicate. If you've put an "I like" mark, and the user has also liked you, the system creates a couple automatically. You'll receive a notification, and the candidate will appear in the communication section.
That's all! Simple, impressive, user-friendly... Your user flow should be organized just as smartly as this one. And given that the Tinder system is so convenient, why not take it up as your lead in the dating app development process?
Dating App

Monetization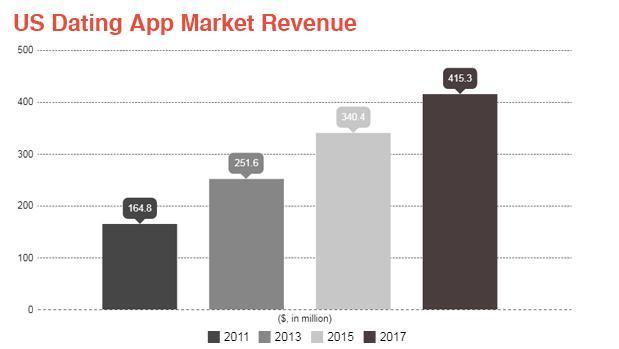 If you have decided to create a dating app like Tinder, you're likely to want to know all the possible ways to make it profitable. First, let's see what monetization strategy Tinder has chosen.
To begin with, Tinder's taking advantage of thematic advertising which promotes services and products potentially interesting to users of the service. For example, in 2014, users saw an advertisement for the comedy series named The Mindy Project.
But it's not the only way to get money. In March 2015, Tinder has started a new one by launching TinderPlus - a paid app version. Its subscription price depends on many criteria, such as the user's age, location, gender, etc. Quite an interesting approach to the popular freemium model, right? It should definitely be considered when making dating apps for relationships.
TinderPlus offers a number of additional features, such as:
Rewind, allowing you to return to the profile you liked in case you have swept it left by mistake (one of the most popular paid features);

Access to user profiles from around the world without linking to the user's location;

No advertising.
You also need to think about your way of making a profit. We recommend that you consider the following options for dating app monetization:
A paid subscription

. Being the simplest way to monetize, it's not always really effective. You need to start a good dating app promotion in order to make users want to pay the subscription on a regular basis.

Light and Pro versions

. Create a user-friendly light version of your dating app and advertise its extra features. This is a more convenient way of monetization than a paid subscription: you enable users to test a simplified version so that they could make sure in practice whether they need the advanced functionality. And your priority task, in this case, is to convince them that their life will become better with these additional features. This is the very method of monetization that Tinder uses.

In-app purchases

. Let a mobile dating app itself be free, but supplemented with various paid features and built-in purchases, such as special icons, expressive smiles, etc. The main rule: the purchase should be inexpensive and very tempting at the same time.

Advertisers.

This is also a fairly simple and convenient way to make a profit using dating apps like Tinder (and Tinder, as we've mentioned, uses such a monetization option among others). As for the format, there are two types of advertising:

a splash screen that appears when running a

dating app;

a specially allocated advertising banner. It should be noticeable and not annoy a user at the same time.
However, in order to interest advertisers, you need to build a dating app that'd be popular and interesting to a wide range of users.
So, as we can see, the popularity of the application is the main key to success and effective monetizationю Let's figure out how to achieve this goal.
Features

of a Dating App like Tinder

We're pretty sure, you're striving to create an effective and popular application, right? If this is so, you should think about its features. Of course, a set of them depends on the app type, so you need to discuss this issue with your dating app developers.

But, in general, we can offer the following options:
A high-quality matching mechanism

. There are 2 of them, actually:

matching algorithms based on the survey. In this case, matching technology is using the data users have provided your

dating app with (such as interests, hobbies, worldview, etc);

matching algorithms using the facial recognition system. The main idea is that people are more likely to choose those who are akin to them. This is how the Tinder application works. This simple approach improves the impression of your service and creates a sense of privacy.

Check-in. This procedure can be carried out through social networks, email, phone numbers, etc. The more options you provide your user with, the more chances to attract and retain him.

User profile with all personal information

. This feature can be implemented by integrating information from social networks. If you remember, that's exactly what Tinder is doing when creating a new account. Judging by Tinder's success, this is the right way to do it, and therefore it can be used to make a dating app of a high-quality level.
The mechanism of interaction. Think about how the user will interact with your application. Remember - the fewer actions required from the user, the better. Tinder, for example, takes advantage of the convenient and clear swipes system.
The possibility to supplement your personal story with new details.

Private chat.

This is a key feature of dating apps for relationships. Without it, users are unlikely to be interested in your service.

The anonymity feature

. Many fans of dating services are extremely shy. You should help them to overcome this shortage.
Video chat, another helpful feature, which is also in high demand among users of dating apps like Tinder.
The possibility to complain about user behavior and/or block him. Unfortunately, you cannot guarantee that there will be no "freaks" among your users... but you must offer a way to protect adequate people from them;

Viewing other users' profiles

. This is one more important feature of mobile dating apps. A user should be able to visit the pages of other people in order to see if they fit together. By the way, Tinder also gives such an opportunity: after seeing an interesting photo the user can visit the candidate's personal page to make sure if they have something in common.

Geolocation

. This feature will help users to search for their life partners by using the location and distance option. Again, this is one of the benefits of the Tinder application. You get acquainted with people who are in a location close to you, and therefore you have all chances to transfer virtual flirting to a real date.

Push Notifications.

This is a convenient way to stay in touch with users. Tinder also supplemented its functionality with such a feature. When a user receives a message or information about creating a new couple, this data is sent to the server. And the user gets a push notification.
But if you are limited in your budget, but still want to build a dating app, we advise you to consider the MVP model.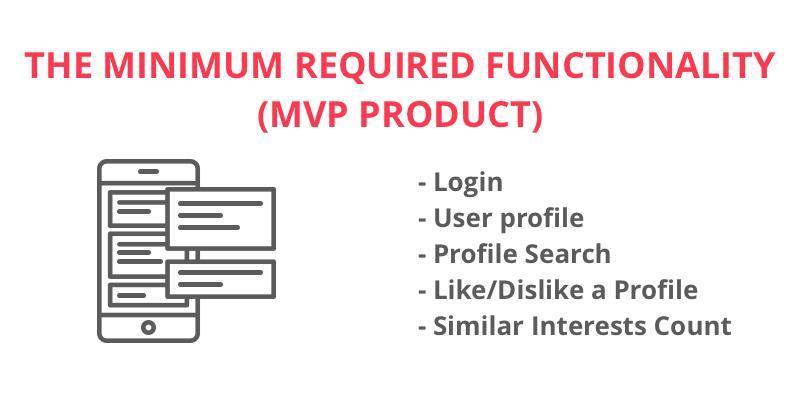 Competition with Other Dating

Mobile Apps like Tinder

A decision to provide the world with another dating app requires a responsible approach, for you'll have to compete with the real leaders of the app market. And the only way to survive (and succeed!) in this highly competitive environment is a willingness to consider all the details, even the small ones.

So, take a look at Tinder and give users the same quality! It means you should provide…
Originality.

The dating industry is a congested market, so you should find a way to stand out against all other mobile apps of the same type.
Viral effect. If you managed to figure out how to create a dating app that can be called original, then you may consider this 2d item on the list as a completed one. Your application should have an impact on people, which means they cannot resist a desire to share the news about your service with friends. Originality arouses such a desire and causes a viral effect of word of mouth.
Practicality. Applications are designed to be useful, so do not get carried away with the supercomplex functionality. Sometimes the MVP model is much better than the mobile service overloaded with a lot of confusing features.

Profitability.

Of course, applications are effective promotional tools, but dating app development belongs to costly services, so such platforms must open up new revenue sources.
Wanna know more details on app monetization strategies? Read our article!
Usability. Create a simple and appealing interface. Follow the "three-clicks" rule when the app interface attracts users and remains ergonomic and functional at the same time. "No extra taps to get what you want!" - that's the best app interface motto!

Constant improvement.

Continuously improve the matching mechanism and follow the latest mobile trends in order to offer new exciting features.

Gamification

. Use the game factor to make the search process more fun. You, of course, remember Tinder's positive experience of this kind, don't you?

Convenience

. Offer an expanded set of filters that make it easier to find people.

Adaptation for platforms

. Adapt your application to different platforms: create dating apps for Android and for iPhone, because you don't know in advance which mobile devices your users prefer.

Promotion.

Use marketing tools to promote and popularize your application (for example, through social networks).
How Much Does it Cost to

Develop a Dating app?

This is the most crucial question, isn't it? The cost of making a dating app causes interest in everyone who wants to join this industry. Well, let's deal with this issue.

App development cost depends on the following factors:
the app functionality (for starters, you can run the MVP model);

the rate of app developers;

the time required to

make a dating app (it depends on the professionalism of the development team and the app's complexity).
So, to calculate the cost of making a dating app, you should take such actions as:
draw up a budget;

determine the

dating app type;

make a list of requirements and select a set of features;

choose

dating app developers with a suitable rate;

select those whose work quality you like best.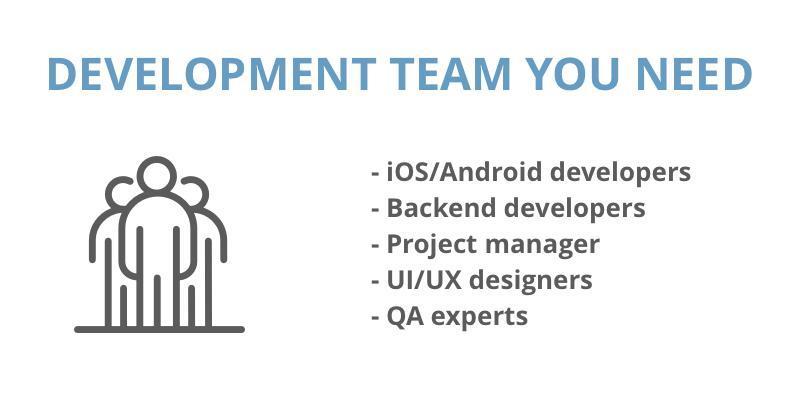 But how much time does it take to

develop a dating app?
UX/UI Design

: from 120 (a simple version) to 240 hours

IOS/Android Development

:

MVP model: up to 6 months

the average level of complexity: up to 8 months

the highest complexity level: up to 1 year

Backend Development

: about 200-400 hours

PM and QA assistance

: about 350-550 hours
Another key point is the app developers' rate. It all depends on your choice, of course. If you hire dating app creators from the USA, you will have to fork out a lot of money. If you choose experts from Eastern Europe, the app development cost will be much lower while the quality remains the same.
Dating app development

steps

The process of developing an application consists of three main parts:
UI/UX Design;

Development of the

dating apps for iPhone, for Android;

API
Before the dating app development, all details are discussed with the expert team. The goal is to draw up a detailed requirement specification and plan the application structure.
When the app logic is thought out, UI/UX designers begin to work on this mobile service. They create a design for each screen and make up a prototype of them.
Then the mobile developers turn the prototype into an actual application. What used to be just a beautiful scheme becomes a really working mobile service. But since all dating apps deal with data, you also need the backend developers who should establish interaction with the server part of the application (API). They're providing the output of the content from the database, automating the process of collecting information about users, etc.
In addition, you need the help of QA engineers who test the application for error-free operation, as well as the project manager who oversees the entire app development process.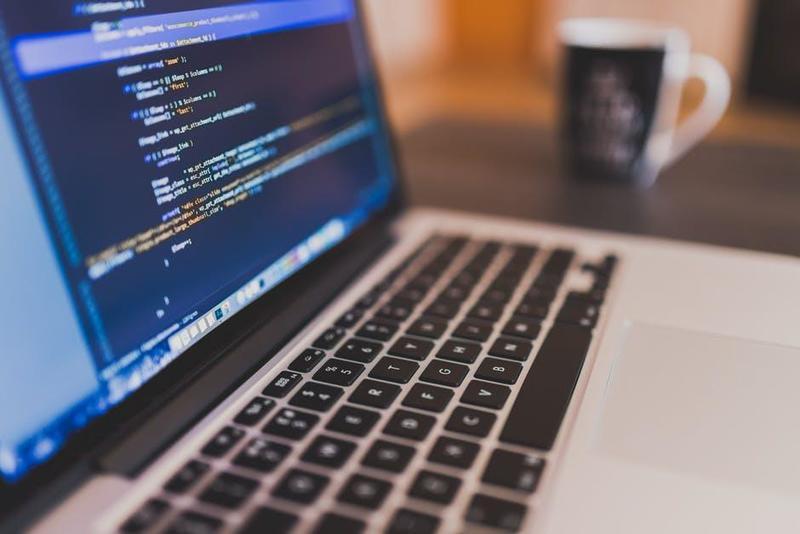 We've told you a lot of useful information on how to make a dating app like Tinder. But if you want to know more about this matter, contact us! We'll be happy to share our knowledge with you. Also, it'd be a pleasure for us to become your dating app developers.
Reasons to cooperate with
Agilie
team:
a huge professional experience;

a set of successfully completed

projects (we have developed a lot of mobile apps for different industries);

a team of experienced and high-skilled

IT specialists;

use of the latest IT technologies;

a documented process of cooperation (with strictly specified deadlines).
Rate this article
16 ratings, average 4.81 of out 5