How to Create a Dating Website Like Badoo?
Imagine a website that brings about $200 million in annual revenue. "That never happens!" - you may say, and you'll be wrong. And the best proof is Badoo. 
Yes, this resource belongs to the best online dating sites and provides its owners with an income that exceeds tens of $ million per year. So their idea to build a dating website was clearly a smart move, the risk was worth it. 
Badoo successes are undeniable and great. First, the platform has been included in the top 200 free online dating sites (worldwide). Secondly, the resource has about 1.5 million unique users per day or 47 million per month. Incredible and impressive, isn't it?
But don't worry, you're lucky: we know how to create a successful dating website, your own Badoo, so to say. And we're willing to help you with our expertise, theoretically and practically.
What Is Badoo?
The demand for online dating sites is easy to explain. We spend most of our time online, whether we're working or resting. We don't have time to go to parties, clubs, and social events. So we have no choice but to meet new people using the Internet. That's why Badoo, as one of the pioneers, has become so wildly popular.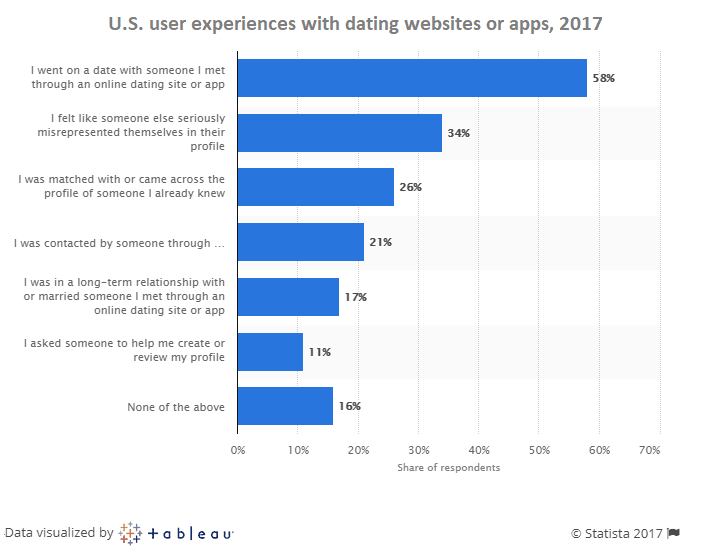 Badoo is not just an online dating service. In fact, it is a real social network that serves as a communication platform for users from different parts of the world.
The resource is in particular demand in Spain, Latin America, and Italy. And the French also love it: here the platform is ranked 52nd among the most favorite sites.
But don't be in a rush to follow Badoo's lead and launch your personal dating service right away. Alas, the idea of a digital product isn't always so successful. What is the secret of the owner and creator of this online dating website? Let's discuss the issue properly.
Success story
Today the company (or rather, its head office) is located in London (being officially registered in Cyprus), but it all started in a different country. More precisely, the creator of Badu is from another country, namely Russia.
His name is Andreev Andrew, and before creating Badoo.com, he already had a fair amount of experience developing various digital resources, including online dating services (such as Mamba). The projects were quite successful, and the businessman began thinking about a new startup aimed at Western users. It was then (in 2006) that the Badoo idea came about.
Mr. Andreev thought out the strategy properly: he analyzed the market, identified its actual needs, and determined what features a popular dating website requires, what the principle of its operation should be, and how its interface design has to look. His efforts were fully justified, and Badoo managed to win the favor of several tens of millions of users in the shortest possible time. And a few years later (in 2011), the resource had more than 100 million loyal users.
And yet the question remains how to start an online dating site for business and achieve the same success as Badoo did. We hope the following sections of our article will help you figure this issue out.
How does Badoo work?
The work of any site is closely related to its features. So let's take a look at the functionality of our hero, Badoo.
#1. Search System
Effective dating website development means building an easy-to-use search engine, and Badoo is no exception. Users can search for potential soulmates using this great feature and indicate their wishes with a filter system.
#2. Users Nearby
The search engine is good, but not enough to satisfy the users of a modern dating site. They'll also want to see people nearby in order to choose a future friend in their location. That's why Badoo offers the feature in question.
As in the case of the Search Feature, Badu provides the opportunity to clarify your wishes for a possible soulmate, including age, gender, etc.
#3. Encounters
Badoo is based on quite complex algorithms that even take advantage of AI elements. In particular, the dating service of the website studies the behavior of users and offers candidates with whom they may have mutual sympathy. The user can express his/her liking or antipathy by swiping to the right or left.
#4. Video Chat
A Video Chat feature was added in the late summer of 2017. Now users are able to communicate in real-time by taking advantage of video chat. Such a wonderful option can come in handy if you're thinking of starting a dating site business, although, of course, it'll increase the cost of the project several times.
And now let's discuss the user flow at length6 step by step:
Your journey through the online dating website begins by specifying your gender and sexual orientation.

When you've decided on the 1st (and rather obvious) step, you need to move on to a more complex question, namely: what exactly are you looking for here? A friend, a wife or a husband, a date? Or do you just want to expand your social circle?

Now you'll be asked to enter other personal information, and you can use your account in one of the popular social networks to do it (which is much easier, right?).

To increase the quality of your search for your significant other, you should add information about your interests, ways of spending your free time, hobbies, and more.

Now is the time to start exploring the features of the dating website (described above) and use them to the fullest.
However, you should be warned that the basic account (a free one) won't allow you to enjoy premium features, the coolest... which is natural, don't you agree? After all, Badoo owners need to somehow monetize their resource!
How Do the

Best Free Online Dating Sites Earn Money?

$ 200 million in annual revenue is intriguing, right? But how did Badoo manage to earn such a great deal of money? And how to make a dating site of yours just as profitable? That's the tricky question!

Although, actually, there is no trick. Everything is genuinely simple, and you can repeat Badoo's experience without difficulty. All you need to do is implement a freemium monetization model when the basic functionality of the platform is free, and the unique features cost money. And by the way, users don't mind parting with their funds to get the desired membership.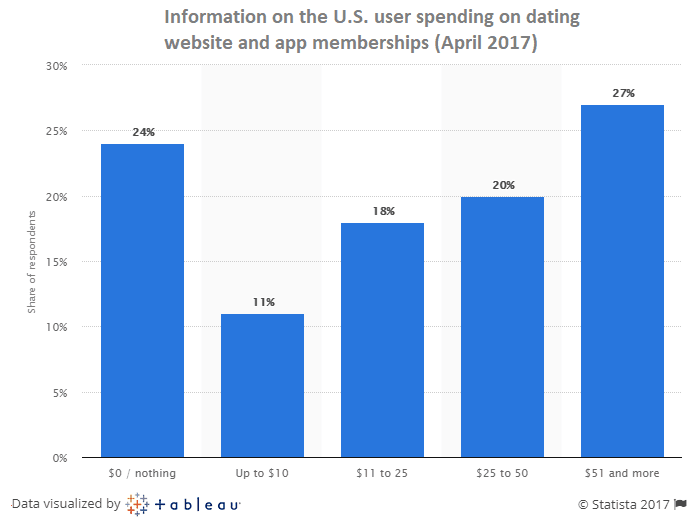 The most popular paid Badoo features are these ones:
'Rise Up', which raises the questionnaire in the ranking

"Super Powers", which expands the user's search capabilities and allows him to see who exactly showed interest in him, etc.
As we've already explained to you, these are just the most in-demand paid features, Badoo owners constantly come up with new ideas to delight users (and make money, of course).
Curious fact: Badoo allows you to earn money. True, it applies not to ordinary users, but to webmasters who use the partner program of the resource.
How much can you make from

good online dating sites?

Now you know how Badoo makes money, so it's time to discuss your monetization options. After all, the freemium model is by no means the only way to go. Explore other possibilities too before you create your own dating site.

And by the by, free online dating sites can be very profitable either. You just have to find the right approach.
Paid membership. Of course, it's very easy to make money this way, but only at the first blink. Not every user is happy to pay to join a membership when there are many free dating site software. That's why Badoo has chosen a freemium model.

Freemium model. Well, we've described it in detail earlier.

Affiliate programs. You can cooperate with resources, which offer services that are potentially interesting to your users. We guess restaurant businesses, jewelry sites, souvenirs, and flower online shops would be happy to place their advertising banners on your web pages. Of course, you'll get your cash bonus!

Built-in purchases. Offer users the opportunity to make in-app purchases: they might be glad to buy special stickers, virtual gifts to the candidates whom they like, and so on.

The base of e-mail addresses. This is unobvious but still a good way to get the benefit and an excellent reason to find out how to run a dating site. You'll get a powerful client base, which you can use for marketing purposes and making special offers.
To summarize, one can say that Badoo earns about $ 350K (and even more) monthly on one unique user. Of course, the income consists not only of money that paid subscriptions and built-in purchases bring but also of advertising revenue. You are unlikely to be able to immediately achieve the same strong financial performance, but there will be room to grow, that is, you'll have a cherished goal to achieve.
Now you understand how to make money on popular online dating sites, but there is another question left. How much does it cost to build a dating website? Let's consider it!
How much does it cost to start a dating website

?

Now, let's see how much the dating website development will cost:
Design - about 200 hours

Frontend development - 300-700 hours

Backend development - 250-500 hours

Testing - from 200 hours
To calculate the exact cost of creating a dating website, you need to decide on the developers. So, the most expensive specialists live in the US and Canada ($ 100-150 per hour, and more), followed by experts from Western Europe (80 -150 € per hour). The East European developers offer more pleasant prices - $ 20-70 per hour.
On average, a professional dating service (Badoo clone) will cost you about $ 25-50K. Of course, this is an approximate price and the exact cost of global or local online dating sites should be calculated from the required functionality and the technology used. 
You can either pick a cheaper ready-made solution (open source dating site software would be your choice then)  or prefer a unique custom development (be sure to hire experts who know how to make a dating site from scratch).
How can one save money while

creating a dating website?
Start small and simple. We mean a model, which implies the creation of a platform with the most basic functionality. You'll have time to improve and expand it in the future when the resource begins to bring money (and you'll know the real expectations of users).

Hire developers from Eastern Europe. Their services are quite cheap (no more than $ 50 per hour of work), but the quality of work is very high. All the advantages of cooperation with Eastern European experts are described in our blog piece.
So, we are already done with the basics, we hope our analysis was useful to you. And now the main question: how do I build a dating website?
How to Make the

Badoo Clone Website

Before we explain to you how to launch a dating site, we'd like to show you some statistics.
Well, the above infographic clearly demonstrates the demand for Badoo clones. People don't mind the idea of paying to get the most out of them. You just have to offer your users a flawless product. 
Components of the success of the

best free dating sites:
Naming. An online dating website without a bright, laconic, juicy name is nothing. After all, your users will pronounce it more than once, so pay attention to the naming issue.

Scaling. Sometimes it's better to start small and build a dating website with minimal features, but this may change in the future. So your project needs to be scalable. Among other things, try to find a reliable provider.

Modern interface design. Follow design trends and make sure your site's interface matches them.

Convenience. It's not enough to create an online dating resource with a beautiful interface design. It is also important that it is clear, user-friendly, and intuitive.

User filtering. There are many dubious personalities among users of online dating sites, and you're unlikely to be able to remove all of them. However, it's within your power to secure those of your users who are adequate and want to feel protected. So don't forget to include special features of filtering users according to certain criteria.

Cool photo content. Your dating site software would have a better chance of success if its image content meets high-quality criteria. How to achieve such a goal, you may ask? Just specify the photo requirements that users must upload to complete their profiles. With so many photo editing programs, this won't be a real problem.

Communication features. Building dating websites means ensuring communication between users, right? This is your main goal. Of course, only time will tell what the user communication will lead to, of course. It's not your problem. Your task is to offer messaging features, preferably in audio and video formats.

Marketing activities. Alas, without promotion, your resource won't be ranked among the most used online dating sites. Marketing investment is an unavoidable expense.
We think the above infographic proves better than any words what is important when creating a dating website, and what features should be included in the functionality of your web platform in the first place.
But we're not going to be satisfied with these illustrated data. We'll describe in detail what needs to be taken into account in the dating website development process.
Recommended features of online dating sites similar to Badoo:
Registration. The easier the registration, the better in the long run. Eliminate all unnecessary steps from the signup process, ideally, offer to log in using social networks. 

Personal user accounts. The user registers on your website and creates his account (profile). Mostly, the personal page contains basic information about him or her, including age, gender, main preferences, occupation, hobbies, and so on. Also, the account must be supplemented with a photo (which is highly desirable).

Best online dating sites also determine the location of the user (with his or her permission) so that the soul mate search could be performed among people nearby.

Filters. To further simplify the search for a soul mate, provide the user with a set of filters to clarify his/her preferences. Filters can include a potential friend's age, gender, and so on.

Of course, it doesn't help to find users with some specific interests (like botany), but they are great to make the initial selection of candidates.

Matching. Many of us are visuals, so we evaluate people with our eyes (at least at first). Usually, we need no more than a second to understand whether there is going to be some kind of chemistry between us. That's why popular online dating sites and applications (such as Tinder) have a special matching feature, which allows the user to indicate whether he likes the proposed candidate (let's say, with a left or right swipe). And if two users showed mutual sympathy, they'll be offered to start real communication. 

Notifications, or Real-time Events. The era of unilateral communications when one had to be waiting for an answer during boring hours, has long since passed. Today we want to be in the know immediately. Therefore, real-time events are an important feature that should be taken into account when creating a dating website. Inform the user about everything that may interest him with push notifications whether it is a received message or a new mutual sympathy.

Additional paid features. Here, it all depends on your imagination and the planned budget.
Key

dating website development steps

We'd like to describe how to make a dating site in our agency (and, of course, get an excellent result):
Acquaintance with the project. Dating website development begins with establishing a productive dialogue with the client and clarifying the desired result. 

The project manager performs the connecting role between the client and the development company. It is he (or she) who communicates with the client and discusses everything relating to the case.

Planning. We develop the logic of web pages, demonstrating to the client the layout of the modules and output blocks. You can see what the online dating resource will look like before the coding stage.

UI/UX Design. Without quality interface design, you are doomed to fail. Keep this in mind when starting a dating site business.

The UI/UX designer broods over the creative idea, experiments with the forms of information presentation, and the client chooses what seems right and appealing to him.

Coding. We won't list all the details of the dating website development process, since the topic is too complex to be described in a couple of lines. It is during this stage that the main 'magic' happens, and your idea turns into a real working resource.

Testing. Before publishing your site, you need to check it for bugs so that after launch it works smoothly, according to the intended scenario.

The site launch. After the dating service website has passed quality control provided by QA engineers, our Agilie team releases the web resource - namely, we put it on the Internet. Your site is hosted, it has its own domain, and it is ready to meet its first visitors.

Post-Release solution. We always offer individual and original solutions. We provide a plan for further development and optimization of the project, as well as the possibility of contacting our SEO specialists with the goal of increasing the number of unique visits to your resource.
How to Invite Users to

Your Badoo Clone?

Now you know how to set up a dating site, but it's not enough. Also, you must find a way to make it really popular and in demand.

We suggest considering such promotion options as:
SEO optimization. SEO techniques are aimed at bringing your resource to the first lines of search queries. The better SEO optimization is conducted, the more chances you have to outstrip your competitors, and other online dating websites. 

We don't advise you to indulge in optimization yourself, it is best to find professionals.

Link directories. Some people consider the method obsolete, but it is still "right-to-life".With the right approach, it'll bring a lot of benefits to your online dating resource.

Contextual Google ads. Surely, you know about such a cool (and quite simple) method of online promotion. Be sure to include it in your must-have marketing activities.

Social networks like Facebook, Twitter, and Instagram. Moreover, you can advertise your own Badoo both for a fee and completely free of charge (just find an experienced SMM expert).
Of course, this is only part of the promotion options able to make good online dating sites really popular.
Conclusions
So, you've decided to create your own dating site resource. What should you do first?
formulate the user problems that you intend to solve with your dating site software.

identify the unique advantages you'll accentuate and the dating niche you plan to occupy. Decide on this issue before embarking on the process of on-the-scene dating website development.

study your competitors. Think about what you can surpass them in and what competitive advantages you should offer. In extreme cases, if you don't have any unique ideas, try to surprise users with the design or presentation of the material. Impress and be memorable, but don't cut it too fat.

understand the needs of your target audience. It depends on the dating niche you have chosen. Draw a portrait of a potential user and figure out: what does this person expect? What features will fetch him?

choose a company, which knows how to build a dating website from scratch. We've already given some advice on the matter, but we'll add a few more tips on what to consider when searching for a developer. So, take into account:

quality of the portfolio. Do you like the pieces presented in the portfolio? Are there any web or mobile dating site projects among them?

team personnel. If the company consists of 2-3 people, your cooperation is unlikely to be complete and mutually satisfactory.
If you need a good IT team, we'd like to offer our services for dating website development. Agilie company meets all the aforementioned conditions and asks for reasonable prices.
Rate this article
15 ratings, average 4.80 of out 5