Agilie Design: The Year 2016 in Animations
In 2016, we took on ticket booking apps, tried making banking apps more visually appealing, tested different interactions for e-commerce apps, and a lot of other stuff. In this article, you'll see the animations Agilie's design studio had been crafting throughout the last year.
Let's start!
by Lina Lysenko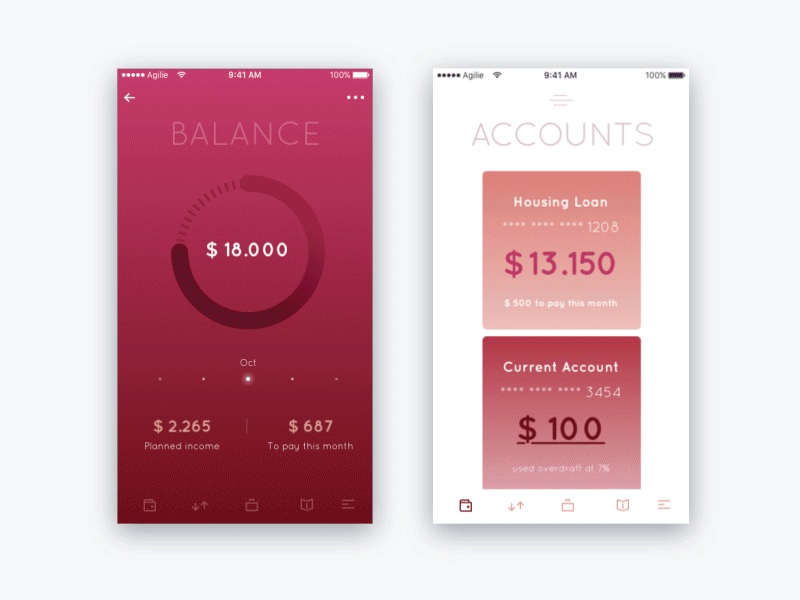 Most banking apps are quite dull-looking, and working with them sometimes feels really like going into a bank - boring and uninspiring. In this concept, we decided to add some colors to the digital banking routine and imagine how to make a banking app stand out from a bunch of other similar apps.
by Alexey Radzhabov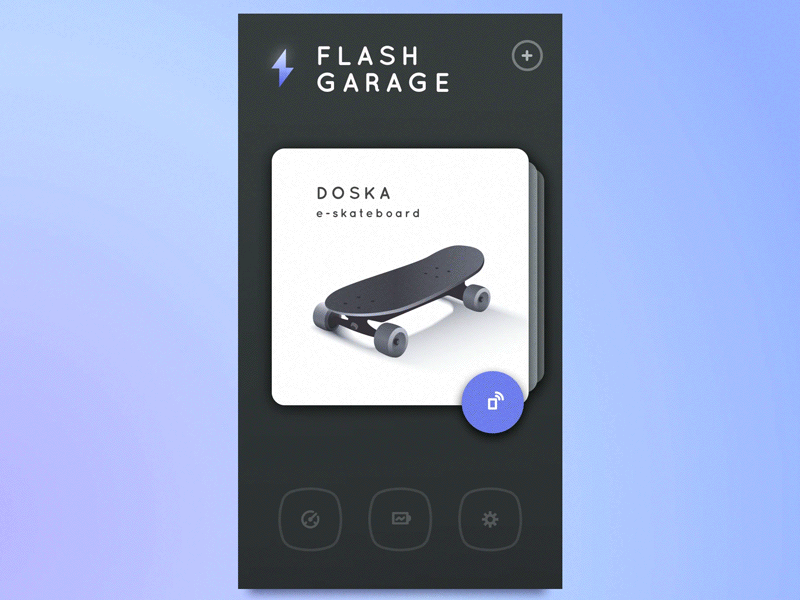 Little by little, the electric power is replacing gasoline and even being employed in more unexpected cases. The Flash Garage project aims to help you track the statuses of your batteries on your electricity-powered skateboard, bicycle or scooter.
by Yegor Kosinov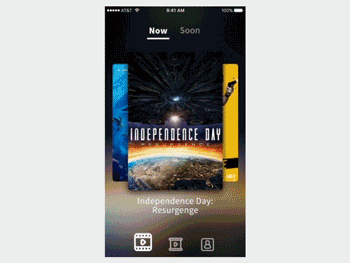 We at Agilie are all keen movie lovers and, therefore, moviegoers. That's why we're so concerned about finding new visually appealing and convenient ways to buy cinema tickets. This concept is one of such takes on quick and easy ticket booking process - just choose a movie, make few taps, and here you go with your digital ticket.
by Yegor Kosinov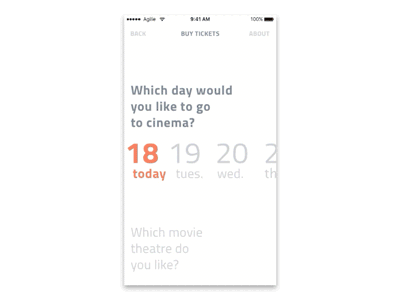 And here's a slightly different approach to online ticket booking.
We often buy cinema, concert, or even theater tickets online while being on the move. In such situations, tiny input forms turn the booking process into quite a painful endeavor. This concept of a cinema ticket booking app that solves the problem by offering large UI elements and employing simple gestures to make the ticket-buying process fast and convenient, regardless the situation.
by Lina Lysenko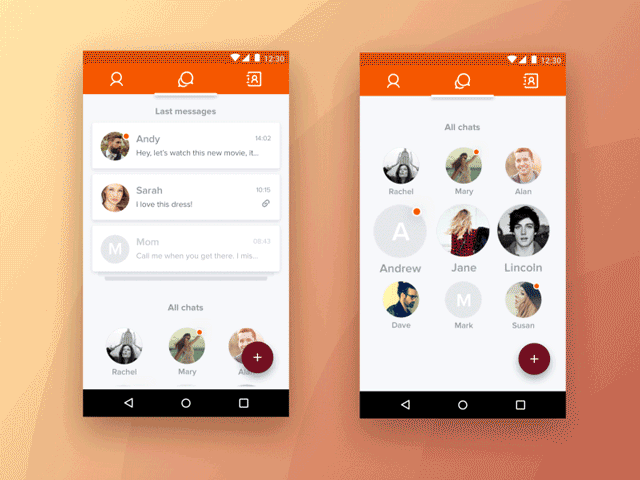 Here, we experimenting a little with applying Google's Material Design to a messaging app. Navigating through a simple card layout, a user can make calls, and create group and secret chats.
by Lina Lysenko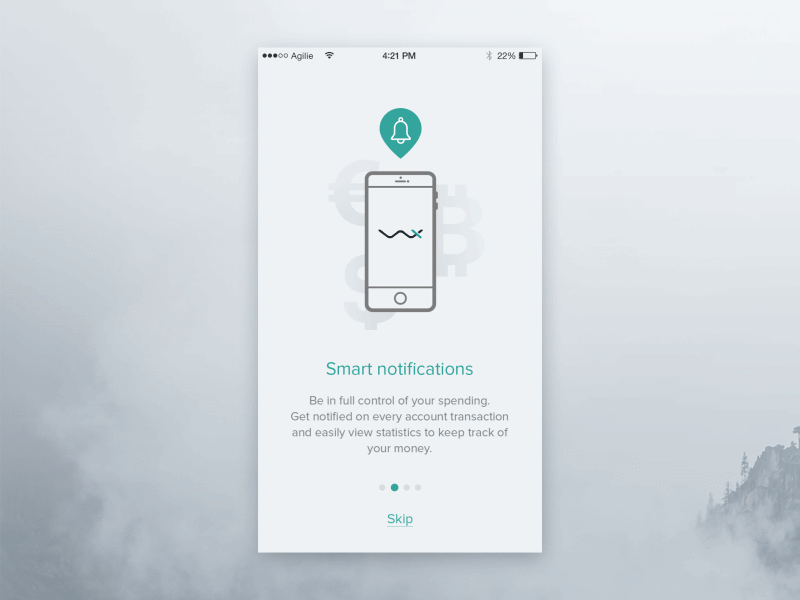 Meet the onboarding animation for a Wirex, a financial app designed by the Agilie team. The onboarding showcases how easy a user can manage your bitcoins and card accounts using the Wirex app: send, convert, and manage money with just a few taps with the Wirex application.
by Yegor Kosinov
Most of us prefer buying tickets online using a mobile app. But we don't like staring at an empty screen while waiting for the payment approval. So why not to wait for it with some popcorn?
by Alexey Radzhabov
Why not try something new for shopping websites? Here's an elegant carousel for the product catalog. It turns showcasing items into a fun, interactive process. 
by Lina Lysenko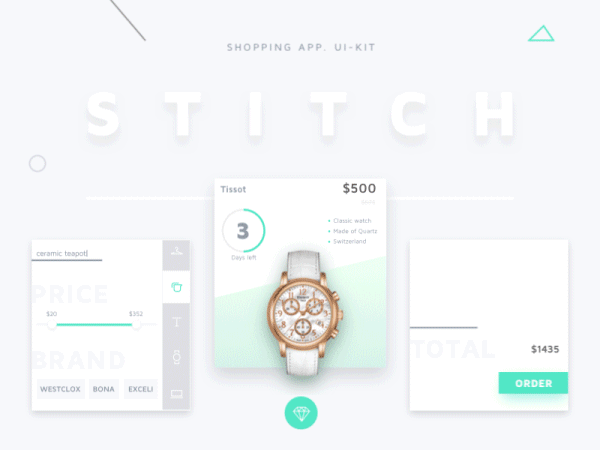 An elegant and clean UI kit for the concept of a shopping app called STITCH. All components here are vector-based, fully compatible and editable. Layers are organized, carefully named and grouped.
by Alexey Radzhabov
Animated icons are a good tool to make interactions fun and intuitive. Tomplay, an interactive sheet music app allows students to learn and practice playing numerous music instruments, learn different scores, and make own scores and recordings.
The year 2017 has only begun, but it promises to be even more productive for our team. We have already crafted some new cool animations which you can check out on our team page on Dribbble. Also, take a look at Agilie's projects on Behance and follow our brand new Pinterest page. 
Oh, and don't miss new stories on our Medium blog - there will be a lot of interesting stuff on UI/UX design and app development coming this year!
Rate this article
15 ratings, average 4.80 of out 5