Mobile Event App Comparison: Which Business Model Suits You
As the event planning research claims, about half of the respondents take advantage of event mobile apps and more than a quarter of them believe they should do the same to improve their business processes. Also, the analysis says that about 92% of companies consider event management software as a relevant marketing tool.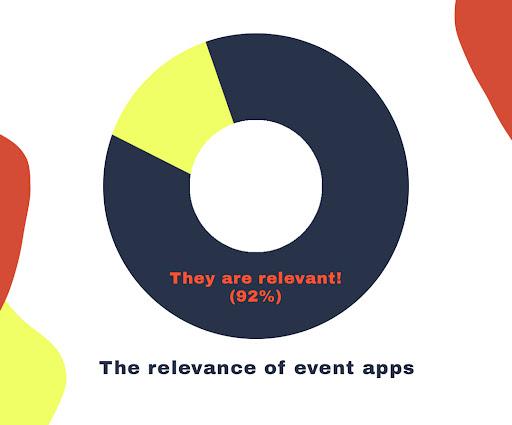 However, before taking active actions, you have to figure out which business model best suits your goals and determine the right event app solution.
What is a

friendly event app?

Online event apps are becoming more popular day by day, and far-sighted companies and businessmen are willing to include them in their activities. The secret of such high demand is quite understandable, and you, too, can succeed in this promising field - of course, with the competent event app strategy.
The perfect event app

means:
optimization of work of managers and

event planners (they can easily manage important processes concerning arranging events by making lists of attendees, specifying details of the occasion planned, updating information, etc.);

getting the information needed

(all that a user might want to know about an event is located right here and available in one click);

having the mechanism to increase interaction with customers

(among other things, the mobile app for events allows disseminating information - say, conference materials - among visitors quickly and efficiently);

an effective method of promoting

and raising the brand awareness of the agency and/or event. Yes, it's a great way to create a branded event app experience.

a tool to collect and analyze information

(it's a very important feature that not every application has).
On the below concept of our designers, you see an approximate process of creating a new event.
However, to gain the greatest success with event apps, you have to consider the following issue.
A target audience of a

mobile app for events

If you'd like to avoid the problem with event apps, you should figure out who your future users are. You have to pick the best event planners and answer the question: "What do they need? What will they be happy to have? What can I give them with my app?"

Now we should take a look at those who need an event app.
Event Managers
A specialist of this kind must be at ease with any useful innovations - if he wants to succeed as an expert, of course. Progress in the area is rapid, and there are new great solutions emerging every day - such as friendly event apps, among other things.
"Best mobile planners for event planners" - that's what experts of the sort should be looking for!
Business entrepreneurs
Entrepreneurs are also forced to arrange various meetings, social occasions, corporate events, and so on. And they can use an event app to simplify the whole process and save a little time (which also means saving money because every minute is significant for business owners).
Marketers
Large companies always have a marketing department, and among its functions is setting up the events. So, marketers should agree on the event app budget and resources and convince their superiors that a mobile program would improve the efficiency of the business processes of the enterprise.
Non-profit enterprises
Their goal is to attract the attention and interest of sponsors by holding high-class charity events. They have to spend a lot of time and effort to raise enough money to meet their needs.
You won't solve all the problems by implementing mobile apps for events, alas, but these mobile services can still help a little. Due to them, non-profit companies obtain a powerful tool, which greatly simplifies the task.
Education
Companies setting up various educational activities (their target audience is students) are also interested in the groundbreaking app able to serve these purposes.
By the way, talking about spectacular mobile solutions: the process of adding a new event can be implemented very creatively, and the proof to that is this excellent concept of our Agilie team:
So, we sorted the issue out, and now you see who your future users are. But the right mobile event app strategy also involves understanding the following important issue.
Types of Event Apps
It is crucial to have a clue about the type of event app you should develop. Let's dig deeper.
Conferences
Here, we are talking about conferences, workshops, profile meetups, and any similar business occasions. The event can last a couple of days or several hours.
In addition to basic features, such as the schedule and location map, online event app functionality may include more specific options, such as requesting a specific report. A good addition will also be the disposition of the auditorium places so that your visitors won't be lost.
Exhibitions
When organizing exhibitions, it's also good to know you can make use of event mobile apps to simplify your actions. A set of standard features can be supplemented with functionality to appoint meetings with representatives of the company of interest.
By the by, our designers have created a concept of the perfect event app of the sort (on the eve of the GSMA Mobile World Congress in 2018):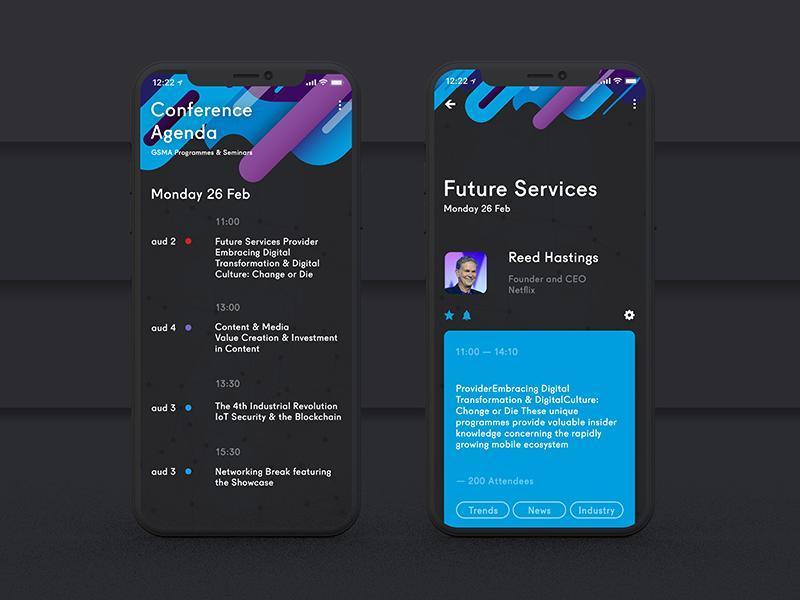 Corporate meetings
The application for the internal needs of a large business enterprise should be more personalized. It means every company has to find the right event app solution.
If the company does not plan to hold large-scale meetings, then a simple functionality with several screens (schedule, location map, address, and registration form) would be just enough. But if the organization has more specific requests, it has to think about implementing additional features.
Say, the possibility to collect contacts requires adding a subscription form. And if the agency wants to get an opinion on a particular report, developers should build a feedback form or chatbot.
Festivals
The organization of concerts, musical festivals, and other social occasions will be greatly simplified if you use an event app. It would allow arranging a thoughtful event that meets the expectations of the most capricious visitors.
In this case, the functionality should include the possibility to buy a ticket, book a table, etc.
Sports Championship
Sports competitions are a wonderful resource for event apps, they've got great potential. Say, why not add a calendar and a schedule of matches, statistics on various clubs? Depending on the requirement, you can supplement functionality with the real-time broadcast of matches or the ability to view past games in the record.
Local events
Local event apps are aimed at people who want to find and visit an interesting occasion nearby: a performance in a bar, a party, an exhibition, etc. Of course, implementing mobile apps for events of this type requires a geolocation feature.
And here is our design concept which will certainly be appreciated by the local event planners: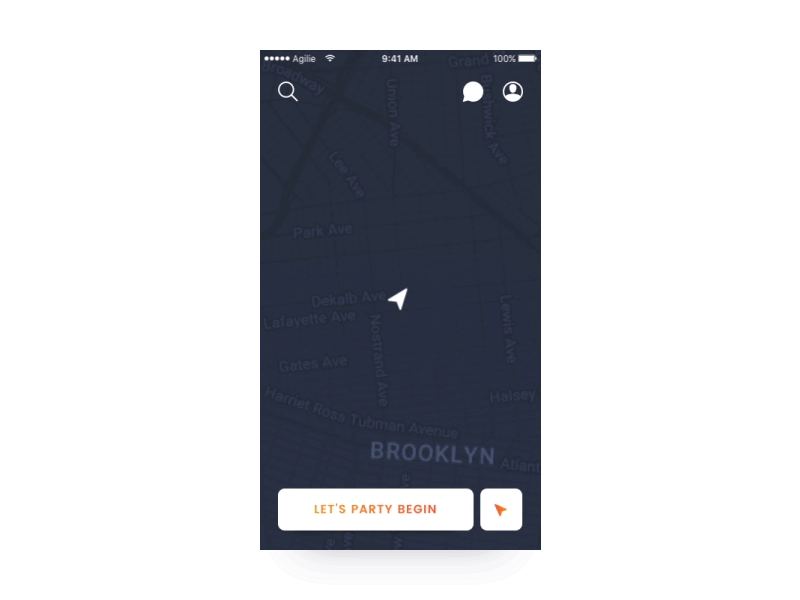 An expanded concept of the free event app is here.
Event Mobile Apps

Comparison

And now start comparing the best event apps on the market.

Eventbase positions itself as a smart app focused on luxury brands and promises maximum comfort and positive feelings in carrying out events of various types.
Who can make use of it?
This event app adds value to those who have to hold…
occasions related to internal and external activities of the organization, whether it is a major conference, a partner meeting, or a small-scale event;

conferences (even if it's about such an impressive event as the South By SouthWest (SXSW));

different trading occasions;

festivals, premieres, and so on;

sports activities (even Olympic Games).   
Features:
We won't list all the features of Eventbase, we'll just tell you about the most impressive ones:
chatbots allowing to keep in touch with attendees all the time, in the 24/7 mode;

impressive AI-based technology to provide visitors with a unique experience due to the smart recommendation system;

gamification possibilities such as Activity Stream;

3D multi-level maps;

award-winning customizable UI/UX.
MeetingApplication, too, offers a solution, which helps to create a mobile app for the event in a matter of minutes.
What is the target audience of MeetingApplication?
MeetingApplication is just good if you require:
event apps for networking and B2B events

including trade fairs and expositions;

B2C applications to hold an exhibition among regular consumers (not companies);

applications accompanying the launch of a new product (trading companies often hold various pre-launching measures including different promotional events);

music or movie festival mobile service;

applications to set up corporate events;

pharmaceutical event apps to hold medical meetups.
Features
MeetingApplication has advanced functionality but the greatest features are these:
the relevant schedule

. This online event app is a wonderful tool to manage the data in the simplest way and in real-time: you can, if necessary, modify and update the agenda or filter its records at any convenient moment.

push notifications,

which can be sent to a specified group of users.

integration of social networks

, which makes it possible to supplement the application's newsfeed with information from the profiles of Twitter, Instagram, Youtube, or Facebook.

interactive maps

, supplemented by floor plans and supporting Google navigation.

easy monetization system:

you can provide (that is, - sell) potential sponsors with luxury features (in-app ads, advertising PUSH notifications, and so on).
Doubledutch also belongs to the worthy event mobile apps.
Who needs it?
Its main goal is to help with…
company's external activities

. Here we are talking about any activities aimed at strengthening partnerships and improving the company's image (professional exhibitions, conferences, partner meetups, and so on);

internal activities

(all that concerns the activities within the organization such as extension and promotion courses, corporate parties, general meetings, etc);

public occasions

(local exhibitions and conferences, educational training, academic events).
Features
The description of the full functionality would take too much time, so we'd like to mention only 3 main aspects, namely:
the advanced CMS system

which allows managing the content of the mobile app for the event very easily.

Apple's iBeacon

 uses location data to ensure users always get the most personalized information.

intuitive UI.

Doubledutch has provided each platform with its native interface, which greatly improves the user experience.
Yapp is a mobile app for events, which offers many different features guaranteeing the convenience of holding professional meetups of any type.
What is the target audience of Yapp?
The Yapp application is aimed at such companies as:
Large business companies and enterprises,

which need a reliable mobile service to conduct internal corporate events and various refresher courses. A good example is the Verizon company.

Non-profit organizations including those related to education

. Features that Yapp offers allow companies of this type to effectively conduct both fundraising and educational events.

Various societies and associations,

which would be happy to get event mobile apps able to simplify the process of organizing annual meetings, conferences, and all kinds of meetups. By the way, NCPEDS (the North California Pediatric Society) took advantage of Yapp.
Features
Updatable analytical and statistical data, 

which will allow adjusting a business strategy by taking into account the new current information.

Customizable flexible design

, ideally suited to the specific global or local event app.

Social Integrations.

It means the ability to get the social networking news feed (from Facebook or Twitter) and share the topical news with your friends.

Sponsors Screen.

Yapp offers an excellent way to interest sponsors by providing them with a special screen with all the information potentially interesting to the attendees of the event.

Authorization with Facebook.

Yapp clearly understands how important it is to make use of social networks to the maximum.

We've already written about the simplest way to implement social network authentication. Feel free to read!
According to the event planning industry research, Evenium is another useful application that would come in handy if you want to hold a professional meeting of any type.
Who needs Evenium?
Evenium will do if you should organize...
External corporate meetups aimed at improving business connections.

Trading events including pre-launching new products, discussing the most effective selling strategies, and so on.

Internal business meetings (all kinds of events within the company).
Features
Up-to-date adjustable meetings schedule for each user (he is also a guest of the event).

Interactive location map which will serve as a convenient visitors' guide.

Real-time comments that every user can post.

Visual communication among attendees.

An audio live feature allowing you to stream everything that is happening at the event (of course, it's about audio streaming).
Now let's discuss what the Cvent application offers users.
What is the target audience of Cvent?
Cvent is the right event app solution for:
Public and government organizations,

which would be happy to have a tool able to simplify the process of managing the state meetings.

Associations, groups, and societies of different kinds,

which won't mind having a reliable system to increase the effectiveness of communication with members.

Enterprises

that need an application to set up all kinds of events to maintain the company's activities at the proper level (conferences, training, partnership meetings, etc.).

Educational companies

because they often conduct one or another learning event for students or even professors (with the purpose of sharing their unique professional experience).

Nonprofit fundraising companies

would also be glad to use an event app to conduct their charity meetings with maximum comfort.
Features
Great promotion tools.

Extended marketing features.

Post-event statistics and comprehensive analysis of the event.

Updated event calendars.

Reliable payment system (it'll come in handy if you want to hold a charity meeting that requires donations).
This application takes advantage of the SpotMe Cloud technology and promises to provide each user with a personalized experience.
Who needs SpotMe?
Medical organizations and all healthcare companies (say, a pharmaceutical enterprise)

. Such companies often hold activities related to training, exchange of experience, etc. So, the event-friendly app would do good.

Companies involved in training and development programs

. The necessity to organize seminars, training, refresher courses leads to the idea of investing in an events app like SpotMe.

Trading

. As we have already mentioned, trading operations are often accompanied by events of one kind or another.
Features
Animated UI/UX

Multi-language & WCAG 2.0 support

Full-fledged analysis of events

Announced Notifications

Content in a format that is easy to download

Dynamic maps
Monetization
Mostly, we're talking mostly about free event apps, but all of them can be monetized.
So, one of the tasks of developers is to help companies to earn more money. To achieve this aim, event app providers offer several options:
Advertising Push notifications

Information about sponsors in a special section

Advertising messages built-in interviews and surveys

Premium extra features (paid ones)
Therefore, when investing in an events app, think about the method of monetization in advance.
Summary
Let's make a brief conclusion:  
To determine the topflight mobile event app strategy, you should first clearly understand why you need an event application of this type:

simplification of the organization of events;

strengthening the brand of your business;

obtaining accurate analytical data on events in order to improve future activities;

the attraction of sponsors;

obtaining an additional source of monetization;

improvement of attendees' experience.

It's very important to understand your financial capabilities. Having created a full event budget, you'll get an idea of the possible complexity of the application.

Study your target audience. You should contact the user in his language, in his style.

What app do you expect to create? You can build a cross-platform application compatible with different platforms, but it'll have some drawbacks. A more acceptable, but expensive option is to develop native iOS and Android app versions.

Take your time to think about the optimal set of features. After analyzing the best mobile event apps, we concluded that the most popular features are: push notifications, location maps, statistics, a simple registration procedure, customizable design. Also, there are popular but premium features like iBeacon, AR, and chatbot.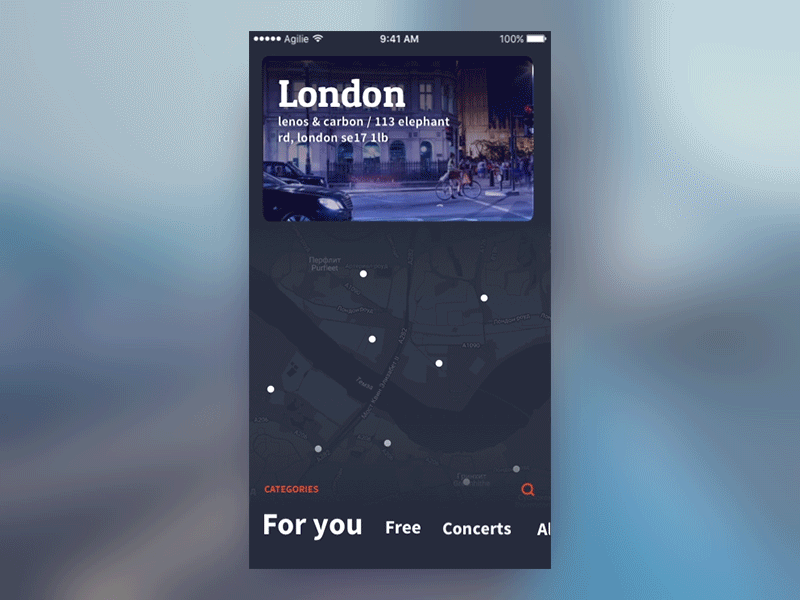 Here's another cool design idea for the event application.
Hopefully, our review helped you to arrange your ideas about creating the perfect event app. Thanks to such comparisons and detailed analysis, you can identify the strengths and weaknesses of future competitors and thereby make your product better.
If you need advice and help in implementing your idea - don't hesitate to write to us.
Rate this article
15 ratings, average 4.80 of out 5