Is an Event Discovery App a Worthwhile Business Idea?
The event discovery apps have become a sought-after service for a wide range of users: businessmen, managers, and all those who like to visit exhibitions, conferences, concerts, social events, and so on. The main task of such an application is to help people discover the most worthy events or organize them.
However, there is one more potential advantage, namely - the opportunity to get an excellent source of income. To bring the concept to life, you just need to launch an event discovery app and make it popular.
But is it as easy as it seems? Let's see if the event discovery app is really a worthwhile business idea.
What is an

event discovery app?

In fact, we are talking about the marketplace - a platform providing a convenient interaction between event organizers and their visitors. Organizers are given the opportunity to display all information about the event, sell tickets, and perform other similar activities, and attendees, in turn, can find something interesting to visit. Thus, all the parties in the process benefit from it:
organizers get a chance to expand the number of visitors and provide them with the most positive experience;

visitors won't miss an enthralling social occasion. For them, this is a

great way to discover upcoming events;

the owner of the

event discovery app gets a source of income (usually, the organizers pay a certain percentage for the service provided).
The most striking example of such a solution is Eventbrite, an Internet service focused on setting up all kinds of events. The resource provides everything you need to manage occasions with ease. However, keep reading our article and you'll learn more about Eventbrite.
Eventbrite is a site, but you can use it as a successful example and make an event discovery app of the same type for any device of your choice. Anyway, the mobile version would be a more convenient option because our gadgets are always at hand.
The operating principle of the

event discovery app

To create an event discovery app, you first need to comprehend the principle of its operation. The whole system is quite simple. You, as the marketplace owner, don't have to do anything, all the main work is being performed by the users themselves. And your task is to make them feel as comfortable as possible during the process.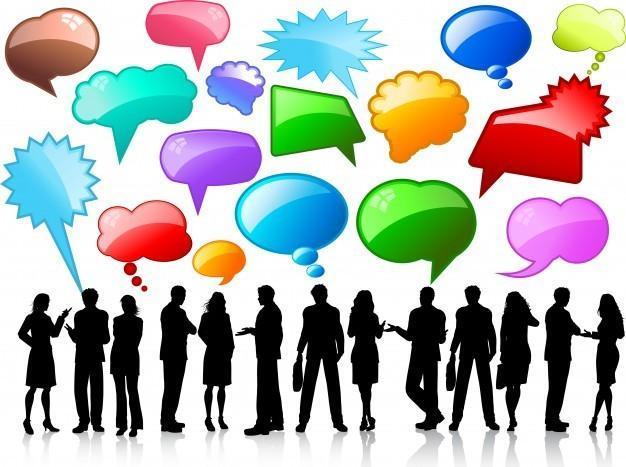 So, how can one use event discovery apps?
The organizer creates an event with all the detailed information: the event type (what is it, a conference, an exhibition, a concert?), its cost, location, etc. He indicates everything that matters and relates to the occasion in question.

Visitors

search for events taking into account the specified parameters: type, location, cost, etc.
The basic principle is plain, but efficient competing with popular event discovery apps involves the necessity to figure out the structure of the application itself.
Event discovery apps featuring
Creating successful event discovery apps depends on determining the most powerful functionality. You need to think over such points as:
What features will help users in solving their problems?

How do you stand out from the competition?
You're free to fantasize about the application functionality and come up with something original, but there are essential features that good event discovery apps should include:
Geolocation

. This is a significant feature if you're going to develop event discovery apps allowing users to search for interesting places to visit nearby. In addition, geolocation would really come in handy when a user comes from another city to participate in a conference, exhibition, etc.

Calendar

with the possibility to specify the exact date of the event. Some event discovery apps provide smartphone owners with the possibility to schedule their agenda without leaving the application (through Google Calendar or another service of the sort which can be integrated).
The detailed program

. The organizer should have the possibility to describe his event, specify the timetable, speakers (if any), etc.

Booking possibilities

. A program aimed at discovering entertaining, educational, or business occasions to attend can also be called an event booking app - people would be glad to book a place found if necessary. After reading our article, you'll get the idea of how to make a booking app (which is equal to creating successful event discovery apps).

Event ticket search

. The event search engine is a convenient way to help the user to save time in search of free places (tickets, tables, and so on).

The payment system

. If the event program provides for the payment of services, then you should integrate a payment gateway allowing to pay without leaving the application.

Notifications

. Of course, great event discovery apps should take advantage of such a feature to keep in touch with users so that they wouldn't forget about social occasions they plan to visit. Also, it'd be smart to offer them other events they may be interested in.

A chat feature

allowing participants to communicate, agree on something in real-time, also contributes to improving the user experience.

The entertaining feature.

Entertain users with gaming moments - say, integrate AR or VR technologies. Of course, the task to make a booking app with such features is more expensive, but the result is worth the effort.
Social Integration, needed to give users the opportunity to share information about the event they are going to visit with their friends. The most popular social networks are Facebook, Twitter, and Instagram. Using their capabilities, you kill two birds with one stone: improve your relationships with users, and offer an excellent promotion tool.
Feedback. This feature of the event discovery app for Android and iOS helps the organizers learn about the impressions of the attendees and use the data obtained to improve the next event.

Support.

Although all you have to do is to bring together two target audiences, you need to stay in touch with users anyway. They may have questions about the platform itself, and you had better be ready to answer without delay.
What is the perfect

event discovery app?

The main problem of the event discovery industry is the lack of attention to some issues that may seem secondary. Do not allow such a mistake and think over your actions to the smallest detail.
So, a

great event discovery app means:
A thoughtful set of features

. Don't add unnecessary features. The event discovery app for iOS and Android should be aimed at helping users achieve their goals without any hassle.
A gradual expansion of opportunities. Do not consider the mobile application as a single release. Start small, and then add new features.

Scaling the project

. Be sure to take care of the future scaling of the project in advance, at the MVP model phase.

Constant testing of the project

. Don't think you'll manage to create an event discovery app without QA experts, it'd be a losing business.

Topnotch UI / UX.

Yes, interface design is also very important, it's the best way to make a strong impression on users and attract their attention.
What are the types of

event discovery app users?

Since you decided to launch an event discovery app, you should know who you'll have to deal with. We've already mentioned the interaction between two target groups. Let's go into the question.
Group 1. Event Organizers
Organizers are businessmen, owners of companies, event managers: everyone who is responsible for setting up exhibitions, conferences, social affairs, that sort of thing. In general, any person may become an organizer, for example, a musician who has planned a concert and wants to use event discovery apps to promote it.
Benefits the organizers get
collection of statistics

receiving feedback from visitors

instant and timely information to participants

increase the involvement of visitors in what is happening

additional advertising space

increasing customer loyalty
Group 2. Visitors
The second group covers a wide variety of people, such as:
businessmen who do not want to miss an important partner meeting;

experts wishing to upgrade their skills or attend a professional exhibition (or conference);

any bored audience wanting to have fun and interested in activities nearby. These people will be happy to have the

app to purchase tickets to events.
Benefits the visitors get
The benefits can vary greatly depending on the type of event. In addition, it is important what kind of functionality you've provided when you decided to make an event discovery app.
Here is a shortlist of the main bonuses:
a detailed description of the event

instant registration

e-ticket at hand

fast and direct communication with the organizers

the opportunity to find all the interesting events in one place.
When can you

use event discovery apps?

There are different types of events, such as:
business meetings

presentation of new products

training events

conferences of any scale

exhibitions

concerts, festivals, and any performances (even single ones - why not?)

charity

sports championships
As you can see, the list is extensive, and it is by no means complete. But before you start creating successful event discovery apps, let's analyze whether the game is worth the candle.
Is an

event discovery app a good business idea?

According to Facebook, every day more than a hundred million users view the "Activities" section in search of upcoming concerts, festivals, parties, etc. Therefore, the company created the Facebook Local application (the initial name is Events). And if FB has realized that it's time to develop event discovery apps, then so should you.

As eMarketer claims, event management software is going to become more popular year by year, which will lead to a constant increase in the event discovery industry (about 10-15% growth every year until 2020).

And there is more to it!
Impressive, right?
Popular event discovery apps
And now let's look at event app examples, which have already succeeded. It is always useful to figure out the strategy of market leaders.
Facebook Local
First of all, we should recall the already mentioned Facebook Local application. It's one of the most popular event discovery apps.
Facebook Local allows you to see what your friends are interested in and follow the events being created by the pages you are subscribed to. In addition, users can view recommendations and search for events on an interactive city map. Facebook Local also provides a calendar.
Eventbrite
We mentioned Eventbrite at the beginning of the article, but we'll look at it again. Of course, this is a web version, but you can use its example to create an event discovery app anyway.
This program has very impressive event discovery apps featuring, such as providing barcodes of tickets and accepting payments online (which could come in handy). Also, users have access to pages from anywhere, so they can buy a ticket any moment they want.
HeyLets
HeyLets is another example to follow which is aimed at those who think about how to make a booking app.
HeyLets is focused on the event search, and you can find not only large-scale events but small ones too, like parties in restaurants, places to have a delicious lunch, etc. To make the user a unique offer, the app necessarily clarifies his taste preferences and finds out the range of interests.
A personalized approach is a wonderful idea to adopt. No less useful feature is a wishlist where the user lists the places he has not been yet (but which he does not mind visiting in the future). And HeyLets will notify the user if there is something worthwhile in the specified area.
All Events in City
The Events in City application is in great demand and being actively used all over the world. It shows different types of events in a particular city and the specified location so that the user does not miss an interesting occasion to attend. The filtering and sorting systems make the use of this event discovery app even more convenient.
One of the advantages of the Events in City application is the ability to integrate the Google Calendar.
What is the answer?
So, can the idea to develop event discovery apps be called worthwhile?  We think the answer is obvious: yes, the game is worth the candle! The above statistics and impressive examples prove that you should take a chance and make an event discovery app. And if you are interested in more details about marketplaces, read our blog post.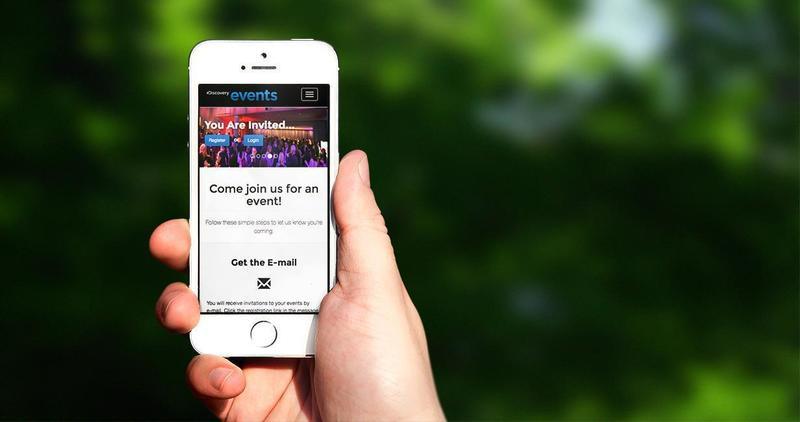 Well, hopefully, now, when you've read our article, you understand why you might need to make an event discovery app and what benefit you can get.
Anyway, we'll be happy to talk with you and answer any questions on this topic.
Rate this article
16 ratings, average 4.81 of out 5