Home Cleaning App Development: Let Us Make It Clear
Time is a truly priceless resource, and it must be spent very discreetly. So, it makes sense to focus on the really significant things and delegate all secondary tasks to others. Cleaning also belongs to such minor tasks. Why should you suffer cleaning the apartment and office, when you can hire professionals who will do it better and give you the opportunity to be engaged in something more useful and interesting? Probably, that is why the number of both cleaning companies and people who use their services is growing every day. And the abundance of such companies sometimes prevents a person from making the final choice. This is the case when home cleaning app development can come to the rescue. And while some of us are thinking about how to build a maid service startup, and others are looking for a place to order the services they need, you can help both parties by offering a great mobile solution - an on-demand cleaning application. And we are ready to help you with our tips.
Contents:
Who should order

home cleaning app development?

The answer seems obvious: any cleaning company must have its own application which will undoubtedly improve the interaction with customers and positively affect profits. However, this is by no means the only option. In fact, any businessman willing to get a source of constant income should figure out how to make a house cleaning service app.

That is, you don't need to open your own maid service agency or look for ways to start a commercial cleaning business. All you should do is create a mobile platform, a kind of meeting point for existing cleaning firms and their clients. In such a case, you are an intermediary between providers and recipients of services.

By the way, this is a typical example of on-demand offers that are so wanted today.
On-demand apps types
Previously, the model "I want it here and now" was relevant only for ordering a taxi and delivery of pizza. However, today the entire world, all its areas, begins to live on this on-demand principle. Moreover, Business Insider promised the on-demand economy a great future a few years ago, in 2015, and its forecast is coming true. And this is another reason to think about home cleaning app development.
There are a huge number of examples of on-demand services. It's impossible to list them all, so we'd like to single out several basic types:
#1. Taxi
Here, of course, we should mention the Uber system which is the most obvious example.
#2. Food delivery
For example, Postmates and Zomato offer applications of this type. Moreover, even Uber started delivering food: you can open the app, choose something from the menu of partner restaurants, and the Uber driver will bring you this order in 15 minutes.
Uber owners are quite smart, right? Who knows, maybe, one day they'll extend their services even more and begin reflecting on how to build a maid service startup. So we'll have another strong competitor… but this is a matter of the future, and we'll deal with this problem when the time comes.
#3. Delivery of goods of any kind
For example, the Instacart application exempts users from the need to buy goods on their own. The app suggests that people delegate this responsibility to its representatives who can buy all the products on the list and deliver them straight home to the client.
And Amazon is one more instance of the sort: this app now offers residents of Manhattan the delivery of certain goods within one hour.
#4. Healthcare
This is another popular on-demand service. For example, the Heal application offers taking advantage of the doctors' services depending on the users' location.
#5. Special services
There are heaps and heaps of different ideas, sometimes crazy, sometimes smart and resourceful ones. We can mention, for instance, Glamsquad, which offers stylist assistance (and this expert will soon appear in the client's apartment). And there is Zeel that allows ordering the services of a massage specialist.
#6. Cleaning offers
So we've gotten to the home cleaning app development.
Yes, this is one more interesting option for on-demand services. An example is a Helpling application which is in high demand in many European countries, such as Austria, France, Italy, and the Netherlands.
This service helps to solve the problem of choosing a good cleaning organization. Helpling selects the most rational offers in the market depending on the location, the date of the work, and the number of hours needed for cleaning. The average cost of one hour of such work, as a rule, does not exceed 10 euros (including the commission of the company, about 20% of each order).
The Helpling app is a good example of how to market your cleaning business. And anyway, this type of on-demand services is a promising area, and you should definitely think about how to make a house cleaning service app.
Benefits to all
Let's describe briefly why home cleaning app development is beneficial to all.
Customers get:

the convenience of studying the necessary information about the company;

a list of all possible cleaning agencies;

a possibility to choose the most optimal cleaning service (depending on the price, location, etc).

Cleaning companies get:

sales growth;

increase in customer loyalty;

informing customers about different offers and promotions;

optimization of internal business processes.
Besides, such a mobile on-demand solution can help service providers to find out how to get commercial cleaning clients and have significant growth in audience.
Well, and your benefit is obvious, this is the profit that you can get as a Helpling company does, that is, by taking a small percentage for every transaction you have made.
But in order to succeed, you need to carefully think through all the details of home cleaning app development. And first of all, you should provide the service with high-quality functionality.
Key features of a maid service app
Maid service applications are designed for complex automation of the cleaning companies' processes. This software solution allows for maintaining a database of customers, registering orders, keeping records of contracts with clients, and solving many other problems.
So, let's see which features such an app should include; this is important to find out if you want to know how to build a maid service startup in the mobile area - one that will be in demand.
Of course, you need two application panels, two formats: for customers and providers.
Customers:

sign-up (via email, phone number, or social networks);

a personal page with all the information;

the search engine for looking for cleaning companies. It is desirable to implement this feature with an allowance for 

geolocation;

the possibility to make and track the order;

history of orders;

payment for the service. So, in the

home cleaning app development process, it is significant to provide for the possibility of connecting a user's bank card. This is a rather complicated process, and we've written about this issue in one of the articles.

customized push notifications with information about the latest company news.

Cleaning companies:

registration of orders with the possibility to calculate their cost;

the formation of reports on the services provided (payments, etc.);

the account of clients. This feature allows keeping the list of clients and their contact information;

data for each user, including information on the services provided to him, contracts conducted, and payments made;

payment acceptance. Thanks to this option, customers will be able to pay for services immediately after they confirm the order;

the possibility to send push notifications to users.
Now that we understand what functionality we want to get, it's time to think about how to implement it.
How to make a house cleaning service app
Before describing all the details of the home cleaning app development, we would like to give a few helpful tips.
Cleaning service platform tips
Choosing location

. If you are limited in the budget, then you better start small. In other words, you should primarily embrace a region well known to you. Subsequently, you can always extend the coverage area. By the way, such on-demand giants as Uber, Instacart, and Airbnb have started small too, they have run up from a shoestring, so to say.

Target audience analysis

. It is important to find out not only how to build a maid service startup, but also how to get commercial cleaning clients. So, you need to understand what your users are, and what they need. In fact, a cleaning service is possible in several formats, each of which has its target audience:

Cleaning after construction;

Cleaning of private houses, apartments, etc;

Business cleaning (in this case, it is about cleaning commercial and state enterprises, offices, etc.).

Study of competitors. Of course, competitive analysis is also important for successful home cleaning app development. So, determine your main rivals and try to surpass them.
Running the MVP model. And again, we return to the subject of a limited budget. If you want to save money, we suggest that you consider how to make a house cleaning service app with limited functionality (the so-called MVP model). By launching this model, you can analyze user behavior and understand how to improve your service.

User safety and high quality of services

. The issue of quality of services is acute. That is why Uber and Airbnb apps rely on their rigid rating system and refuse participants who receive low ratings. Perhaps you should do the same.

A cleaning business marketing plan

. Of course, creating a mobile application is only half the battle. Think about how to advertise your cleaning business. There are a lot of options you can use including promotion on social networks, paid advertising, optimization of services, etc.

Search for developers.

We think you understand that you will not be able to carry out the app development on your own. This task requires an expert approach and a solid background. Therefore, we strongly recommend that you find specialists who know how to make a house cleaning service app. You will need:

Project manager

UX/UI designers (at least, one of them)

mobile developers (iOS and Android)

back-end developers (below, we explain why this specialist is so important)

QA experts

marketers (if you do not know

how to promote your cleaning business, and you need the help of qualified professionals)
Home cleaning app development

stages
Drafting of the requirement specification and signing the contract. To implement this phase, you need to understand exactly what you want to get as a result.
Prototyping. Now we need to give an idea of what each screen of the future application will look like and deal with the user's flow.
Interface design. Quality UI/UX is the key to the success of your service.
Development. This is it! This is the most important stage of the entire process which turns the dream of an effective application into reality.
Testing. Of course, any application should be thoroughly tested at every stage of its creation. This is the only way to avoid errors and failures in the future.
Release. Publishing an app on Google Play and  App Store is the final development stage.
What is the difficulty?
The main complexity of home cleaning app development (or rather, one of the complexities, for there are many of them) is the need to process a huge amount of information. The application should receive and use all data about consumers and cleaning companies, and the more app users you have, the more difficult this task becomes.
It is important not to lose any bytes of information and do not slow down the mobile service. All this implies effective interaction with the server and databases. Therefore, you will need a competent and experienced backend developer.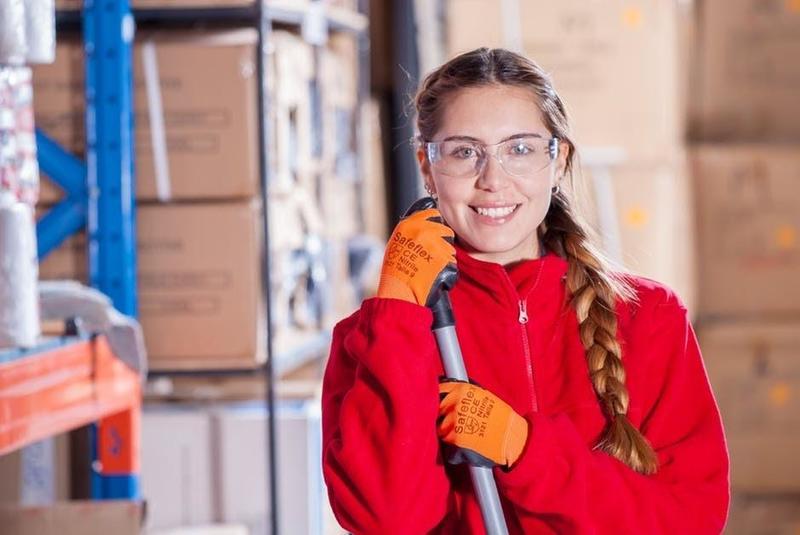 All these tips will help you understand how to grow a cleaning business fast and effectively. And in the meantime, we'd like to broach another subject that is of interest to every smart person who thinks about how to build a maid service startup.
Cost of development services
There is no universal price list for services of this kind. So, we can provide you only approximate calculations because each project is unique.
In general, it all depends on the time of home cleaning app development and the rate of experts.
Suppose one needs to create an MVP application model that will include such features:
The control panel: its development takes about 25-35 hours;

Forming orders: up to 40 hours;

Tracking feature: 30-50 hours

Push notifications: about 45-55 hours

Payment system: up to 70 hours
However, mobile development implies not only the creation of functionality, but the construction of the application logic, and this work takes at least 700 hours (sometimes - much more). In addition, the time will be spent on UI/UX design (up to 350 hours) and backend development (400-600 hours).
In general, the total development time will vary between 1500-2000 hours (we are talking about the MVP model, of course). And if you order services from experts from Eastern Europe, the cost of home cleaning app development will be about $55-70,000 (at a rate of $35 per hour).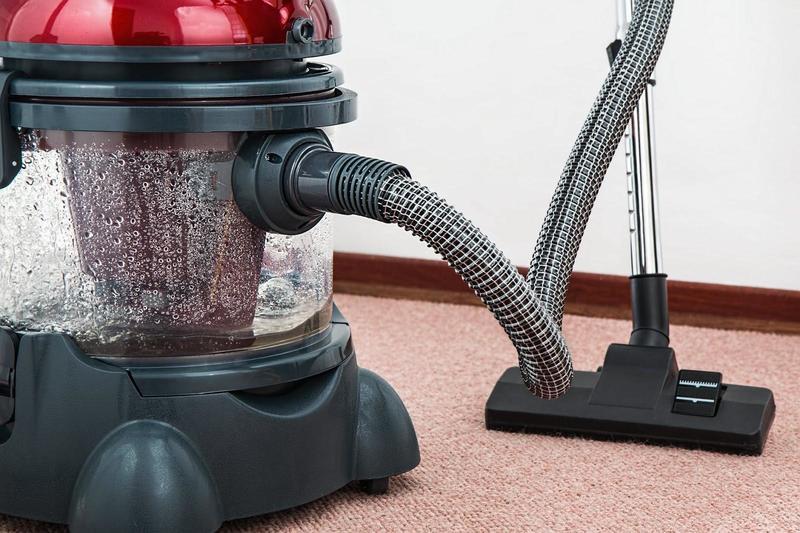 Now that you know how to make a house cleaning service app, it's time to decide who will perform this difficult job for you. If you are still in search, we are ready to help.
3 main advantages to cooperating with
Agilie
:
#1. The expert team
The expert team of highly skilled professionals;

Constant interaction with a qualified project manager.
#2. The effective process of developing mobile applications
Constant access to intermediate development results;

The ability to independently regulate the team's line-up;

Transparency of all interaction processes.
#3. Precise conditions of the cooperation & work at a fixed price
The cost and terms are set before the work starts;

Fixed terms and prices;

Minimal risks.
So, we guarantee:
the uniqueness of each project;

approval of each stage of work;

regular reporting.
We know how to build a maid service startup and make a house cleaning service app, and we promise that the implementation of the product will best fit your idea and business goals.
Rate this article
15 ratings, average 4.80 of out 5