Shark Taxi is mobile applications for passengers and drivers and an adaptive website developed by Agilie for Ukrainian nationwide taxi service.
How does it work
Shark Taxi allows a passenger to order a taxi via a mobile or web app choosing the destination, preferable ride time, and additional car features. The app will calculate the price on the server side and send the order info to the nearest Shark Taxi driver.
Client's idea
Provide passengers and drivers with an automated, convenient and affordable mobile service, taking into account the interests of each party.
Supported OS:
Android OS version 4.X or newer;
iOS version 5.X or newer.
Design requirements
The final product's design must employ the best practices of designing a user flow for taxi and ridesharing services and follow platform guidelines to look consistent on all devices the apps will run on (smartphone, tablet, laptop, computer). The app's visual style must be executed according to the brand book provided by the client.
Programming languages
We used native programming languages and development environments for each platform:
Implementation
The scope of app development services included:
- backend server software for sharing and storing data;
- a set of API methods for system interaction;
- a mobile app for passengers, which lets them order a taxi;
- a mobile app for Shark Taxi drivers, which allows to accept orders;
- payment modules;
- a data administration module;
- an integrated SMS-service for login data validation;
- a promotional website.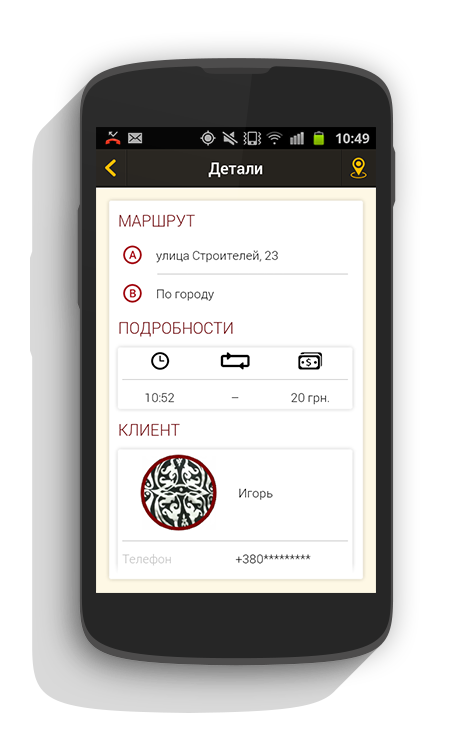 Order cost
Route
Order time
Passenger profile
Route planning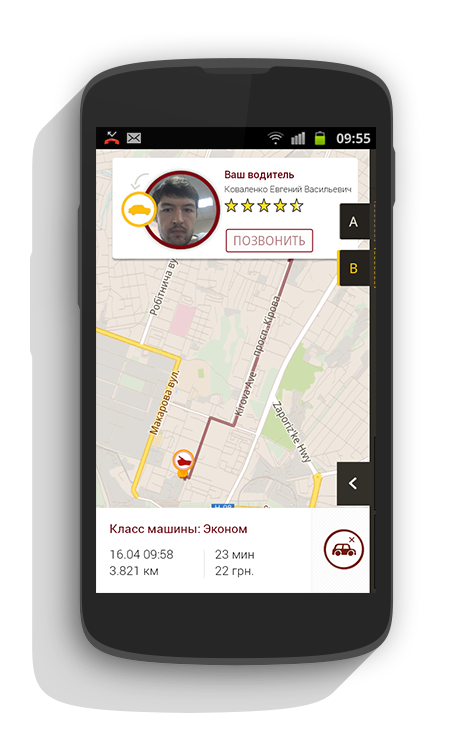 Driver's profile and photo
Driver's rating
Trip cost
Trip settings
Car tracking
Login via social networks
Login via SMS
Booking a ride in few seconds
Passengers can see their driver's info: name, photo, and rating.
The cost of an order is calculated during the ordering process.
An interactive map allows tracking cars in real time.
Plastic bank cards payments right in the taxi.
App development cycle: