Modernizing Surveillance Systems with Live Video Streaming Mobile Apps
Live video streaming apps like Periscope keep gaining popularity among casual social media audiences. However, the technology stack established for this type of apps can be successfully applied in other domains that deal with live video streaming. If you are a security and surveillance system hardware provider, you might, too, be interested in the application of this technology for your business.
The existing third-party solutions often have poor hardware compatibility and, ultimately, may compromise you as a service provider since you can't control what happens to your customers' data. 
On the other hand, developing your own mobile and web app for monitoring your security systems and camera feed live streaming is a secure way to make your products more effective and appeal to new customers.
How mobile technologies can make surveillance systems smarter
There always was a number of mobile and web apps that allow users to connect remotely to DVRs, NVRs, and IP cameras and watch the feed from them live. Such apps are often too limited in functionality and don't provide the level of flexibility most users desire. Moreover, an incapable app can compromise both your product and a user's personal data.
To solve this problem, you can incorporate your hardware products with a native mobile app for iOS and Android (and even with a website) that is designed to work with your products specifically. This will enhance the user experience and make your security systems more flexible and effective.
A smart surveillance mobile app powered by the live video streaming technologies lets users to:
Watch high-quality live video feed from cameras using their phones, tablets or web browser.
Control a PTZ camera remotely using simple gestures to pan, tilt, and zoom.
Store and have permanent access to recordings right from a device's disc and in a secure cloud.
Get push and email notifications about the events (motion detections, noises) captured by the security equipment.
Schedule recordings, so cameras would work only in hours required by a user.  
Incorporate any number of cameras to the system, scaling it according to current needs.
Broadcast the live feed from the camera to YouTube, Facebook, Twitter, and other social networks.
Make snapshots from the feed.
Map surveillance locations using geolocation capabilities.
Feel safe about their personal data: all data is encrypted by secure data transmission protocols.
Monitor the video stream using any device - from handset to tablet to laptop/desktop computer.
Use our team's experience to build a security ecosystem
We at Agilie have developed a live video streaming app b.live. It's designed and built natively for iOS and Android systems using different sets of technologies for each platform. Here's how our experience can help during the development of your app.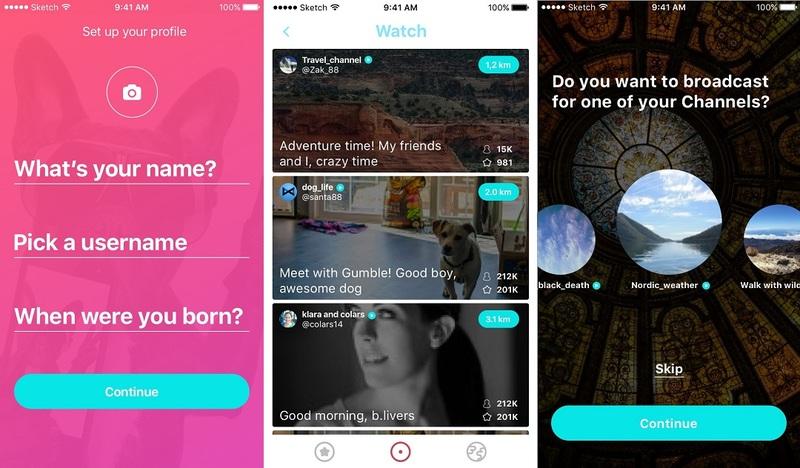 b.live app by Agilie
Less time needed for development
Since we've developed a live video streaming app, we already have the technology stack for both iOS and Android platforms to establish live video feed streaming, which significantly decreases the time required for app development. We don't need to integrate video streaming protocols or backend infrastructure from scratch - we only need to fit with your hardware.
Continuous support
We're ready to provide full post-release support: from app updates to backend server maintenance. We'll make sure the app is compatible with your new hardware and will be up-to-date with the latest mobile devices as well as the latest versions of OSs and web browsers. Also, we can multiply server-side capacities proportionally to the growth of your user base.
Security
Since your customers will now use the app provided by you, and not a third-party solution, all their data will be stored on a private server cluster. This guarantees the security of the data and safeguards you from being compromised by poor third-party software. Also, the video encryption protocol ensures the video is transmitted securely from camera to user's device.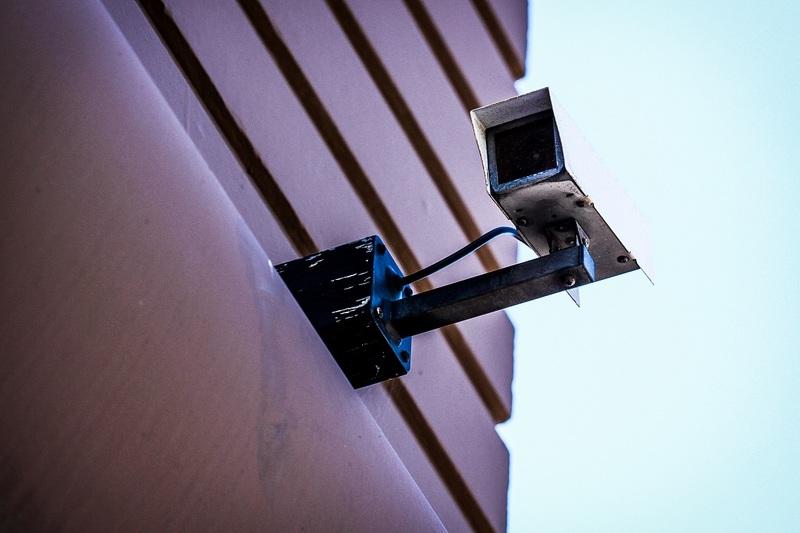 Incorporating your video surveillance systems with native mobile and web apps means forming an ecosystem that will make it much easier for your customers to monitor their business, house, or private property.
The knowledge and the technology stack we've got at Agilie allow us to build a smart surveillance mobile app in the shortest term, make your security system more flexible, and, finally, keep you and your customers from cybersecurity threat. You'll get a real-time video streaming app which will even your exceed expectations.
If you are considering to modernize and expand your security services by giving your customers more control over their security with the help of mobile and web apps - please, contact us. We'll be happy to hear your thoughts!
Rate this article
15 ratings, average 4.80 of out 5