7 Benefits a Video Streaming App Can Provide to Your TV Production
Over the last several years, many large television companies went beyond blue screens and presented mobile apps that let their audience watch TV content live or on demand. Apart from that, TV companies also offer mobile apps specifically designed to promote and extend the experience of the fan-favorite TV shows.
In this article, we'll find out how local TV channels can benefit from applying these ideas and developing a mobile app for TV content streaming.
Live video streaming apps provided by TV networks
You might have already run across apps like HBO Now, Fox Now, Watch Food Network, CBS All Access offered by television companies from all around the world, that provide full access to their channels' content.
The major selling point of these paid subscription-only apps is that they allow their users to save money by subscribing only to the channel they want to watch, never needing to buy the full cable TV package.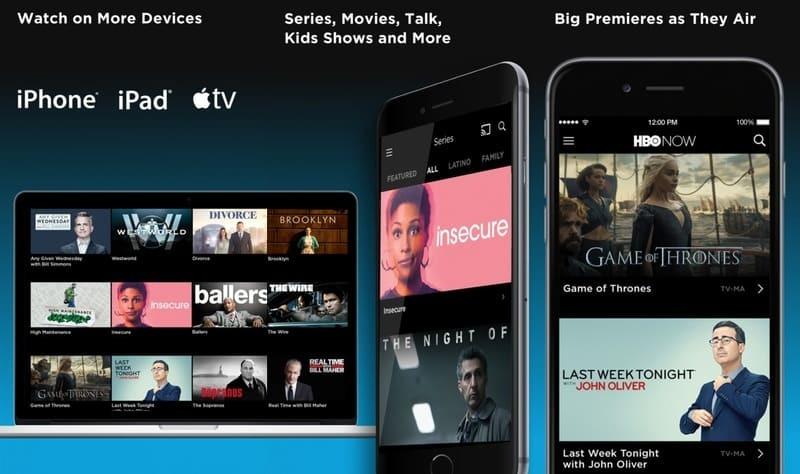 HBO NOW app by HBO company
Meanwhile, some companies - such as British ITV with their ITVHub and ITV Essentials - offer a freemium model. The subscription in this case only removes ads from broadcasts.
The same companies have also rolled out a handful of apps dedicated to their most popular shows like Game of Thrones, The Kitchen, America's/Britain's Got Talent and others. These apps are aimed to expand viewers' experience, gather feedback, and, of course, promote primary TV production.
What additional value a mobile app can bring to your TV audience
So, how can your television company or product apply these ideas and go mobile using video streaming technologies?
First of all, moving the whole broadcasting schedule of your channel to the mobile live streaming format might be a too hasty and costly decision, regardless if you're broadcasting locally or countrywide.
The safer option in both cases is to start by testing the waters and rolling out an app dedicated to your most popular product. It may be a cooking show, a travel show, a talent show - anything that establishes an emotional connection with the major part of your audience.
As a result, you'll be able to retain your audience and to acquire new viewers. Here are the features that will help you do that.
1. Mobile access
This is one of few cases when the phrase "anytime, anywhere" actually makes sense. Expanding your television production to mobile devices will significantly increase your broadcast range, both in geographical and demographical meanings.
2. Notifications about the upcoming episodes or broadcasts
Mobile users are always online. Thus, another benefit of mobile broadcasting is that you can notify users with the help of push notifications. Remind them about the upcoming viewings of the new episodes of your show or inform them about important events they can catch turning on your channel.
Notifications sent at the right time will ensure viewers from missing new episodes, which, in its turn, will ensure you from losing the audience. And even more - notifications also help you feed the audience's interest in your primary TV content.
3. Watching video live or on demand
Apart from airing new episodes and broadcasts, you can let users rewatch on demand previous streams that will be stored in a cloud. 
If you start with a smaller app dedicated to one show only, you won't need significant server capacities. Of course, in case you'll decide to go further and streaming live all your TV content, be prepared for greater server-side expenses.
4. Gathering feedback from the audience
Sometimes, it's really hard for TV broadcasters to get reliable information on how the audience is engaged with their production. In a mobile app, on the other hand, you have two ways to get feedback and measure people's engagement.
First, organizing various user polls will help you both gather feedback on your show and engage people by providing them with a possibility to influence the future broadcasts by their vote.
Second, using app analytics tools, you can effectively track user engagement while they watch the broadcasts and interact with the app itself. Thanks to that, you will know how to make both your mobile and television products better and more engaging for viewers.
5. Social features for community building
Almost any modern mobile app has social elements. And that's surely a must-have feature if you want to build a community of devoted and engaged active users. 
You can encourage users to invite their friends and followers from social networks like Facebook and Twitter, as well as to interact with each other within your app discussing new episodes and participating in polls. 
6. Unified login system
Implementing the unified login system makes adding connections from other social networks much easier for users. Moreover, new users will feel more comfortable if your app gives them options to log in quickly using their existing profiles in social networks.
7. Unique content
Many TV channels provide online access to their content via social media and video hosting services like YouTube. However, such an approach makes your online content too scattered around social media and difficult to find. It also makes your content totally non-unique. Offering exclusive, well-structured and accessible content in your app will motivate the TV audience to try your mobile product.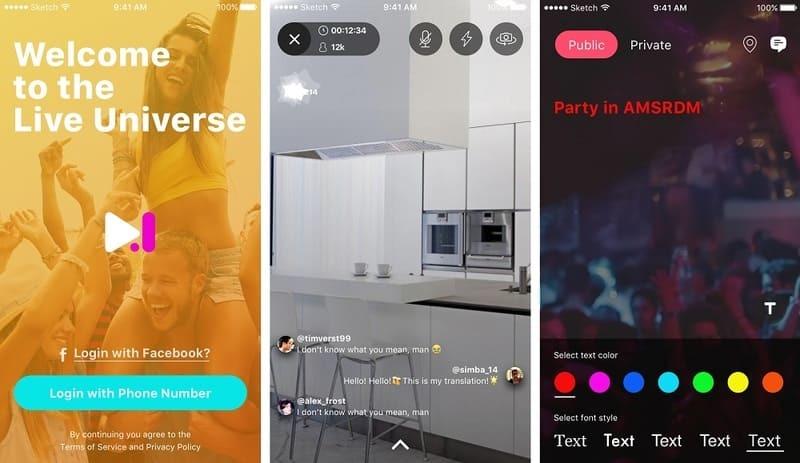 b.live video live video streaming app by Agilie
Feel free to contact us if you are interested in more ways to expand your TV products' audience or want to hear about other possible applications of video streaming technologies. Also, we're more than happy to create for you a service to share video online!
Rate this article
16 ratings, average 4.81 of out 5