How Much Money You Can Make with an App
How much money do apps make? This important and relevant question is being asked by many businesses today, because the mobile application market is very popular right now, as quantitative indicators show. Analysts predict average app revenue growth in 2017: a 3.5-fold increase in the United States and Germany; a 3.2-fold increase in the UK and Brazil; a 3-fold increase in France; a 2.2-fold increase in Canada; a 1.8-fold increase in Japan and a 1.5-fold in South Korea. In general, over the past few years, average mobile app revenue (especially revenue from AppStore and Google Play) has grown by 130%, while revenues from In-App Advertising — by 60%.
The numbers are impressive, aren't they? But how can you join those lucky ones who obtain the profit from apps? And the main question: how much do you make from apps if doing everything right?
So, let's see...
How much money do apps make?
Every owner of a mobile app wants it to bring him (or her) the maximum profit. Using a mobile app seems to be one of the simplest ways to benefit… But is it really true? So, let's examine the statistics…
Average mobile app revenue varies from $5,000 to $6,000 depending on the platform being used;
North America is the leader in monthly revenue per app ($9.400) and in the downloads volume (over 1000 per month)
It becomes clear that the more successful the selected application, the higher the mobile app profits. And what app do you need to choose, what will have the highest demand? The answer to this question helps also answer the next one: "How much money do apps make and what monetization systems are the best?".
The most topical mobile applications
The highest priority belongs to a category of entertainment (mostly games). In addition, there are new fashion trends in the mobile industry, for example, the augmented reality (AR) - the perceived mixed reality, where real objects are supplemented by the information being superimposed (for example, massively multiplayer game Pokémon Go).
Entertainment category is so popular for several reasons. First of all, various games and other entertainment applications are a great way to brighten up the time and get rid of boredom. On the other hand, entertainment can give us a dose of positive emotions that people need today more than ever!
So again, how much money do apps make? A lot if you mean Entertainments! But it's not the only way to make a pretty penny out of apps. Utilities, Education and Lifestyle categories are also profitable and popular. Such apps are designed for those users who prefer not to relax, but to develop and build their lives.
Entertainment and Development are two trends of modern life able to help you get maximal mobile app profits.
Monetization methods
We have already answered the question "How much money do apps make?". And now we are ready to discuss the other issue: how can you make a profit from apps?.
There is no the only answer because monetization schemes of mobile applications have been changing along with the rapid mobile market growth. Monetization strategies are totally different, and the business model, ideal for all purposes, does not exist. Nevertheless, you can (and should!) find your own way, optimal for your specific goals.
Today it's not enough just to set the app price and wait for it to start producing money. The owners of the apps should encourage users to act (read - to buy!).
The most effective monetization methods include:
Freemium app models

. How and how much do you make from apps with freemium models? Answer: very simple and much enough! You offer people to test the free version of your app, trying to convince them to obtain even more fun by using a full-fledged program. Your customers download the free demo version of the game and enjoy it until the point with artificial limitations, like the number of game levels, de-emphasized functionality, etc. And these limitations can be removed when purchasing a premium account.
This strategy is suitable for games and news apps. The target audience is the loyal product followers willing to pay money for the additional features.

Success stories of Freemium models: Angry Birds, Cut the Rope, Angry Birds Space HD, Fruit Ninja… These games have received the title of best selling in AppStore.

Monetization method involving freemium models is very popular now: revenues from freemium-applications have been growing by 211%. Therefore, the only thing you need to do is enticing a user with your app.
Monetization through paid-for game elements

: this method affects gameplay incentivizing a player to spend money inside the app itself. This is a very popular way to make the app earn you money. There are many options for such monetization:
Discounts. This is a classic marketing tool useful in all types of activities. Among other things, this method will help raise the average app revenue. People love discounts, even imaginary ones!

Discounts can be timed to holidays, to the first purchase inside the game, etc. The only limit is your own imagination!

Boosters that include different types of help: tooltips, rescue, pills, reminders, etc. These paid options are designed for assisting in passing challenging levels and obstacles more quickly. Of course, users must perceive these options as an aid, not a way of gain for you. To entice a user, some boosters can be given for free - for example, as a reward for completing the level. Trial boosters kindle the user's interest and allow him to experience all their benefits.
Social options involving gifts to users, the exchange of boosters, etc. It's not a very popular method of monetization. "How much money do apps make in this case?" - app owners wonder with doubt and often ignore this method... However, social options could be a very effective way of earning money. So do not neglect this monetization system, for it can bring its results with the right approach.
Time events (such as daily quests and bonuses) are one of the most effective ways to retain the player, monetize the app and increase its virality. Time events include bonuses for the first win that a player receives every day, but only after successfully passing the level. In other words, the player not just uses the app every day, but also prolongs the playing session, and it greatly increases the retention rate.
Exclusive content. You can offer users optional, but valuable game elements, for example, rare bonuses, disposable pills, special weapons... Buying them, the user gets access to additional features, and as for you... you earn some more money!
The quantitative indicators. Offer your player to purchase a level life, a new stamina, a boost... It's a quite simple way to enhance the average mobile app revenue.
Decorative elements for the characters (costumes, accessories, toys, jewelry, tuning for cars, and more). How much do you make from apps when using this method of monetization? It depends on many factors including the proper approach! Think of interesting decorative elements, offer them to the right audience - and make a profit! But remember: decorative elements must be repaid over the optimum time. Otherwise, the game is not worth the candle
In-App Advertising (or advertising inside the app), which works effectively in games, news and entertainment applications, messengers. This method is suitable for applications with daily attendances. It works through ads on a dedicated interface space and gives the profit for the number of views and transitions.
Push Notifications. This type of advertising has high conversion rates and CTR because you cannot accidentally click on the ad. However, push notifications may not be appropriate for iOS.
Advertising in pop-up Windows. In this method, ads are displayed in a dialog inside the app, offering the user a small call-to-action and buttons OK and Cancel. Payment is made by the CPC model.
Offers - advertisements, distributed in the app according to the CPC and CPA models. Typically, these ads are placed between sections inside the app.
Video Embed. Quality videos based on CPM model are shown in the application. Usually, the server shows these ads to the users with wi-fi connection that gives them the opportunity to watch the video without stopping from beginning to end.
Initially paid-for games and other applications. This method of monetization is very intrusive, and users perceive it negatively. However, more than 25% of downloaded games are paid for so you cannot just ignore it. But make sure that your app is of the highest quality. Do not disappoint those users who still dare to buy your program!
Summing up, we should say that the monetization process is influenced by many factors: the app quality and functionality, visual support (design), the correct choice of the target audience, analysis of market needs and more.
Even the most promising project may not bring anything if given not enough time and effort to the apps monetization, for it's one of the main components of the business plan.
Some useful tips
Finally, we are going to give you some useful tips summoned to improve the average app revenue:
Think of a strategy. It is very important to determine the monetization strategy before development starts. So, answer the question: "How and how much money do apps make? What should I do to make it work?" We have already described a few successful business models: freemium (for example, Candy Crush Saga or Puzzle&Dragons), paid app (Minecraft Pocket Edition), paid with in-app purchases (for example, Bloons TD 5 or Grindr Xtra), hybrid models, such as freemium with ads. Choose the best option and go for it!
Valuable proposal. The application should be interesting and (or) useful to the potential user. How will it solve his problem? For example, popular news apps including Flipboard, BuzzFeed, Zinio and Pocket which collect news content from different sources solve the problem of multiple transitions from one application to another and allow you to read all the interesting news from the single place.
Stand out from the crowd. AppStore and Google Play offer users millions of apps. Your task is to stand out from the crowd! There are different methods to draw attention to your program; the easiest one is to use inner resources of App Store and Google Play. For instance: choosing the right category, receiving positive reviews and ratings, making screenshots that demonstrate what your application promises users to do, etc.
New users. Of course, you'll need a large user base for obtaining sufficient mobile app profits. We suggest choosing mobile advertising - it's the ideal medium for acquiring new users.
Continuous development. The app should engage the users, every day offering them something fresh new. Leading news outlets such as USA Today, CNN and the BBC, involve users by allowing them to generate their own content: they can upload different stories, pictures, and videos and share them with the community. Think of your own "schtick" or take the example of successful companies.
The proper advertising channel. Research shows that revenue from mobile in-app advertising has grown by 1.6 times over the last few years, having surpassed both mobile and desktop browser-based advertising. So it's very important to choose the right ad channel for your app.
The advertising content. Your application should show only the ads relevant to users. We advise you not to act at random, but to carry out a preliminary marketing research of user preferences.
User experience. Refrain from monetizing strategies that worsen the user experience. Your task is to make users your allies!
So the main rule: track, analyze, explore, and optimize! Always control your app's effectiveness and improve those areas that need extra attention to keep the users satisfied and engaged. And, of course, follow market trends.
Brief summary
We guess now you know the answer to the question: "How much money do apps make?". It remains for you to find a competent developer able to consider all nuances and to avoid pitfalls. We offer our services!
Our company has solid experience in the field of mobile application development. Our experts have performed a number of successful projects, which you can read about here…
Contact us! We are open for discussions and ready to advise you in detail. Waiting for your requests!​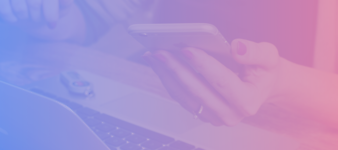 Effective Solutions for Your Business
Mobile applications for business help to solve some exact problems. And in this article we want to discuss the second group of mobile apps.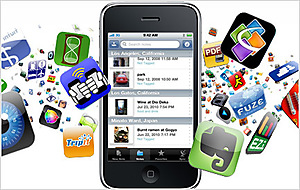 Mobile Solutions for Business
The number of companies that develop mobile applications for business purposes is steadily increasing. Mobile apps as a communication tool have proved its value, so now mobile applications are demanded in business sector.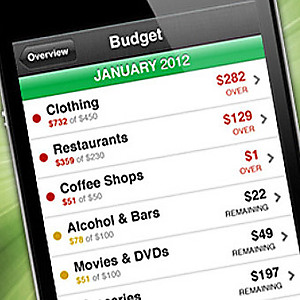 Harmful Financial Habits
Management of household finances involves not only entry of all expenses into mobile application, but the rejection of bad habits too. In this article we want to consider the bad habits connected with money and how mobile apps could help to avoid them.