Web Design Trends 2017: How to Be up to Date
Published on:
April 10, 2022
Last updated:
March 20, 2023
Here, we have described the web design trends of 2017. Read about the Top Web design trends in 2018 and move with the times!
...
To keep up with users' constantly changing needs and preferences, the design elements of existing websites should be updated regularly and created based on fresh trends. So the question is: "What are the current web design trends and how to take advantage of them now to stay afloat in the future?" In our previous article, we talked about Mobile App Design Trends.
We encourage you to keep reading our newest blog post, in which we've picked the X recent web design trends that can help to improve your brand awareness and business.
Trend #1: Geometry
From squares and rectangles to triangles and hexagons, geometric patterns, shapes, and lines are taking web design to a higher level. Geometric forms are associated with modernism. Nowadays, when most designs strive for clarity and simplicity, the laconic forms of geometric shapes are extremely suitable for the wise placement of content and images as they don't overload the layout and make websites and apps look better-structured and organized.
If you are looking for inspiration of how geometric shapes can be applied, take a look at some awesome examples as well as find out what patterns and techniques are the hottest across the web.
Trend #2: Illustrations
Today designers are actively using illustrations to get unique images instead of stock photos. They strive to create special illustrations or icons adjusted to each customer. In 2017, hand-drawn illustrations will likely to be in-demand and here is why:
Illustrations

 can help appeal directly to the users' imagination and allow strengthening their personal connection with a website.
Utilizing illustrations give more control over the content of the image and its details.
As a rule, illustrations can be a cost-effective method, as it is cheaper than organizing a photoshoot and it can also give you capacity for your creativity and individuality.
The reason most designers gradually abandon the use of stock images is that nobody wants his/her work to look like a cliché. The same goes for brands that struggle to stand out from competitors. The constant use of stock images can reduce the brand's originality as well as cause a risk that some elements can be seen in the works of other designers.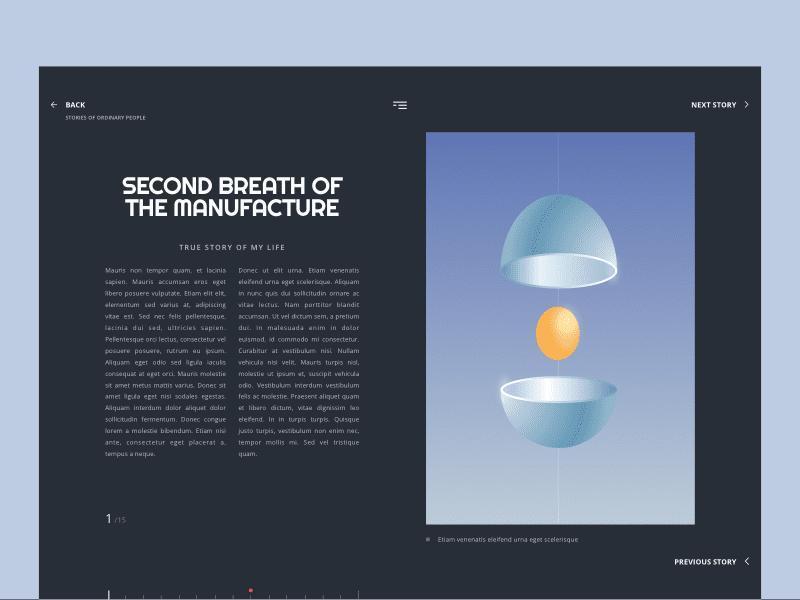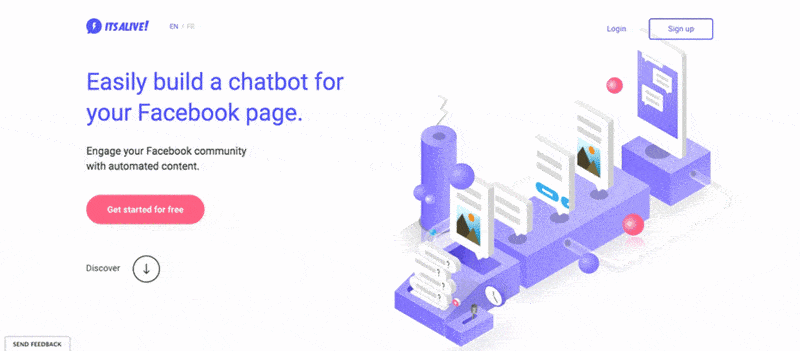 Trend #3: Animations
Another popular trend is animation. Animated elements are broadly applied in various websites as they can quickly attract visitors' attention. The idea of using animation in web design is not new, however, in 2017 this trend continues to gain its momentum. Furthermore, given the increased number of professional tools for creating animation, we can suppose that motion graphics will become more attractive and exquisite.
The animation is an extremely useful tool in web design unless it is used solely for decorative purposes. Today designers create animations using JavaScript and CSS, which helps to add moving elements on the website without overloading it. More importantly, animations are now used to improve website usability rather than just for fun. Animation is a great tool that makes websites better and easier to use.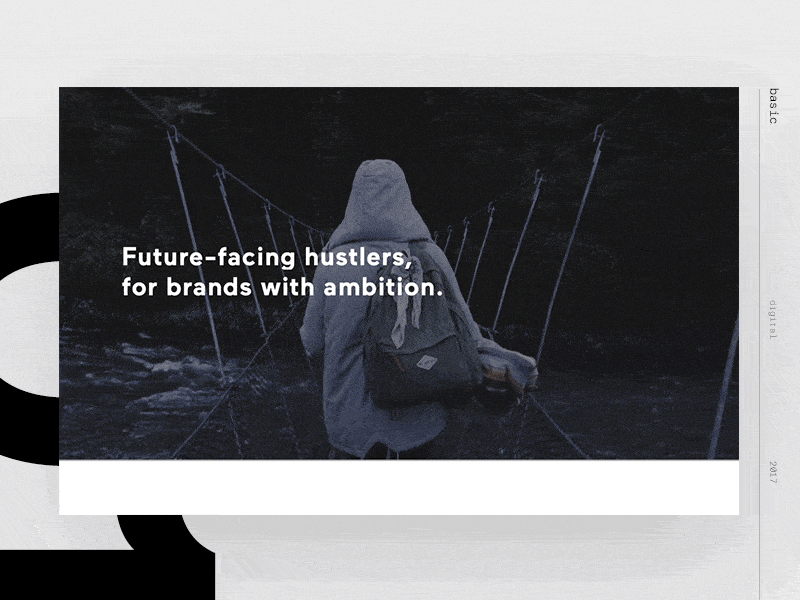 Trend #4: Microinteractions
Every day we perform hundreds of extremely simple actions like pressing the elevator button or "like" someone's post on Facebook or Instagram. We do this consciously, almost automatically, not thinking about the sequence of our actions. We used to call it microinteractions. Microinteractions are contained product moments that revolve around a single use case. They are details that happen when we perform a certain number of tasks. In other words, microinteractions help websites and apps feel little more human by offering the user acknowledgment.
Despite all the simplicity and evidence of certain virtual acts, the web design microinteractions can be decisive. We send exchange messages, like someone's food on Instagram or share important messages on Facebook. Appropriate design of such interactions allows working with website intuitively, while inappropriate can lead to user's disappointment due to the obvious quirkiness and poor functionality of the Internet resource.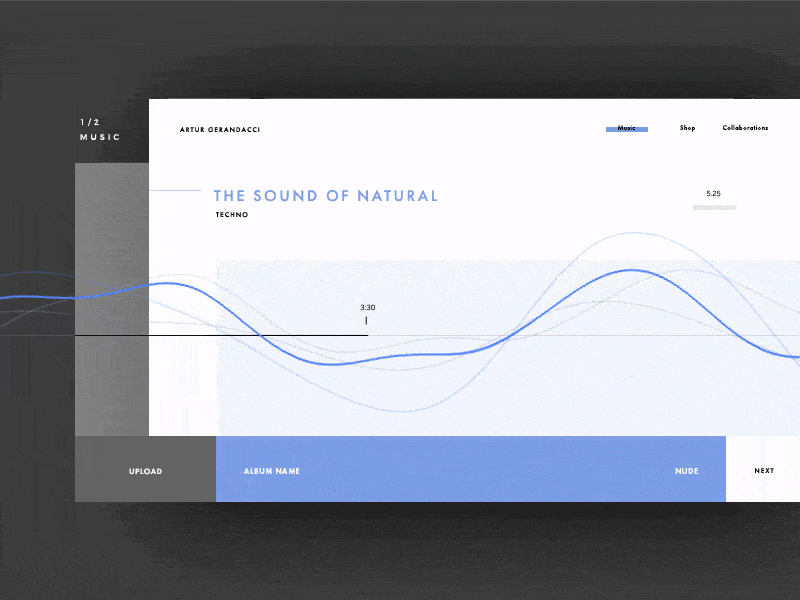 Trend #5: Bright and Saturated Designs
Minimalism is stepping back in 2017 and we expect to see more brands turning to bright and saturated colors. Different colors and gradients can help the user to better distinguish the content on your website. With the right chosen colors, you can significantly improve your website conversions. According to Colorcom, when making purchasing decisions, more than 92% of people base their decision on visual factors, mainly colors.
In fact, what seemed to be a trifle can significantly improve your website conversion, thus leading to higher brand visibility. A recent MOZ case study proved that changing the color of a button text from green to yellow resulted in 187.4% increase in website conversions!
A good example of the color combo is duotone. Duotone is a combination of the color spectrum of two colors. It can be shades of two colors or completely opposite tones. In web design, the duotone is often used as a color stabilizer and can help create a dominant image as well as increase readability of the text by giving more space and contrast.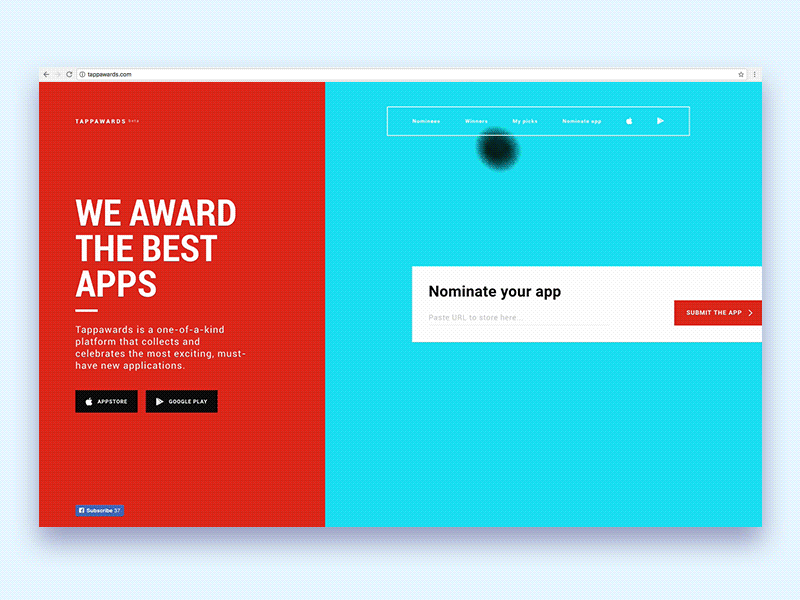 Trend #6: Cinemagraphs
The popularity of cinemagraphs is growing by leaps and bonds. Cinemagraphs are characterized as photos with elements of a video that make websites look more stylish and engaging. Cinemagraphs are eye-catching and can easily appeal to users. The main reason to use cinemagraphs on your website is that they help to better communicate with visitors as well as breathe life into your website or app by giving a degree of depth with movements on a high-quality photo.
Trend #7: Video
Video is the next trend that will continue booming in 2017. Use video to create better communication with your user and personalize your brand. Moving from static to dynamic elements, video is gaining its popularity and is becoming one of the key elements in modern web design trends. What used to be a large-format photo on the background is now becoming a wide-screen video.  
Video plays an essential part when creating a website or an app and here's why:
EyeView suggests that video on a landing page can increase conversion up to 80%.
According to Hubspot, by 2018, a video will be 79% of all consumer internet traffic.
Adding video on your homepage can increase conversion up to 20%.
Advanced technologies allow to use the better resolution and reduce download time. Therefore, in 2017 more videos will be used in web design. Video is already used as a background on the websites, thus increasing time spent on the web page. With video being one of the most powerful tools in visual communication, the static background looks a bit boring and old-fashioned.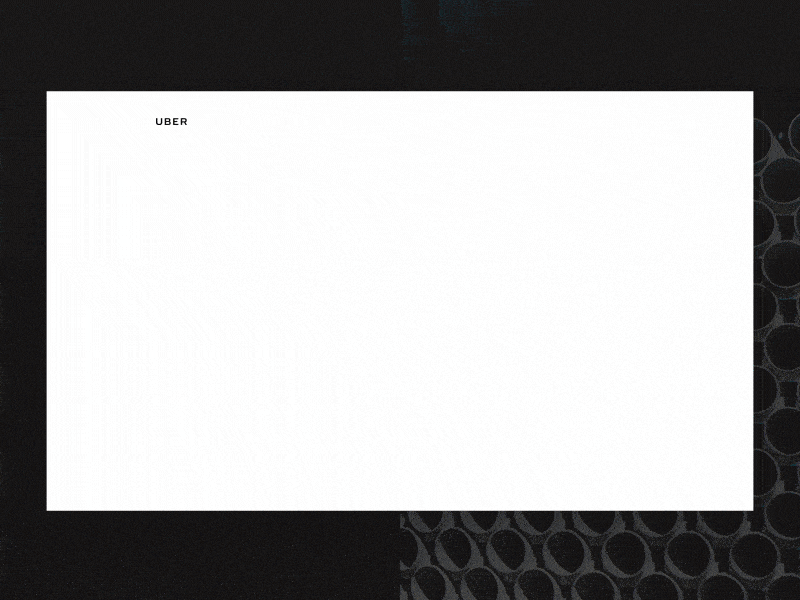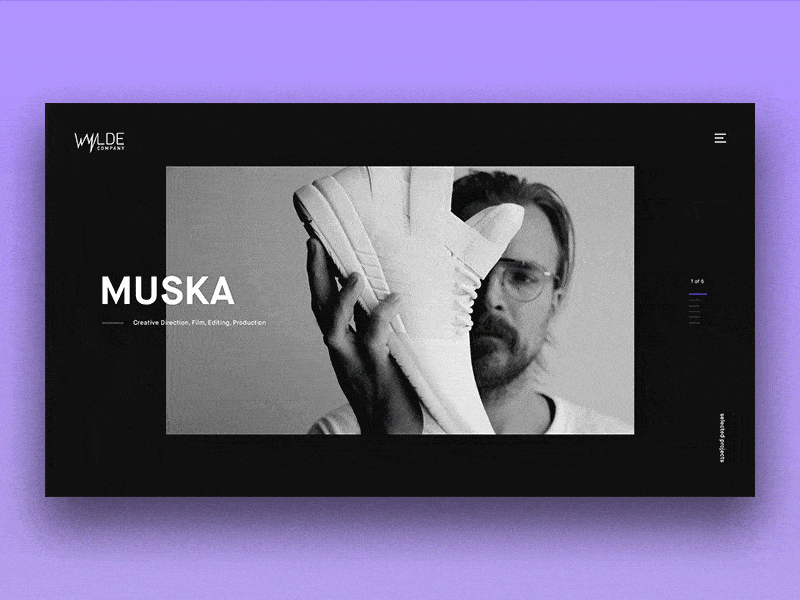 Trend #8: Typography
If the text on your web page is going to be long, make sure that it is readable as well as pleasant to readers' eyes.
Typography is body language. Very often the role of typography in design is underestimated and more attention is paid to illustrations, photos or other graphic elements. Good typography can lead to a significant improvement of UI and UX. The designer is responsible for organizing words and letters in a way to convey a message that will evoke emotion and set a tone. In most cases, typography is about visual effect rather than text. Well-Structured typography can greatly support your overall design.
If you are looking for ideas or inspiration for using typography on your website, check out Typewolf or Nurture Digital. These are great sources where you can delve deeper into digital typography.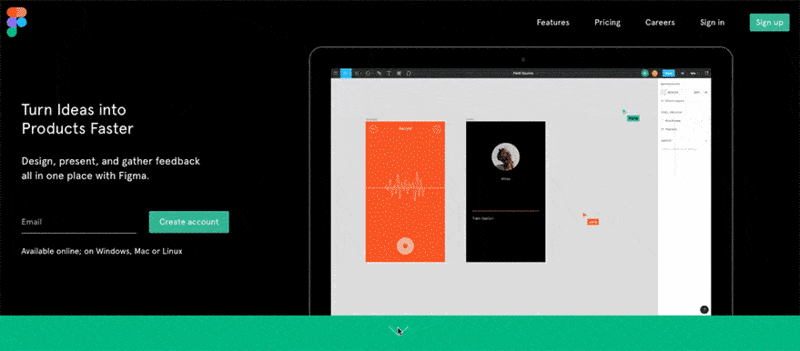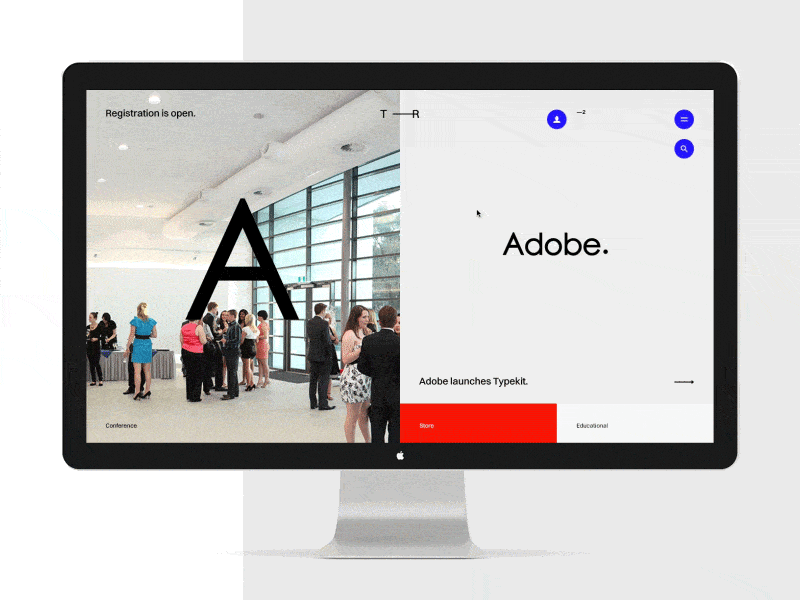 Trend #9: Scrolling
There were times when designers criticized scrolling (whether it's vertical or horizontal). However, in the era when mobile is becoming the leading digital platform, the action of sliding content across monitor or display is gaining its popularity and becoming one of the key elements in the list of the latest web design trends. Scrolling allows you to easily navigate through web pages while eliminating the need for additional clicks. In general, scrolling changes the approach to web design, focusing more on the user's' needs. Long scrolling websites are very adaptable and they encourage users to stay longer on the web page.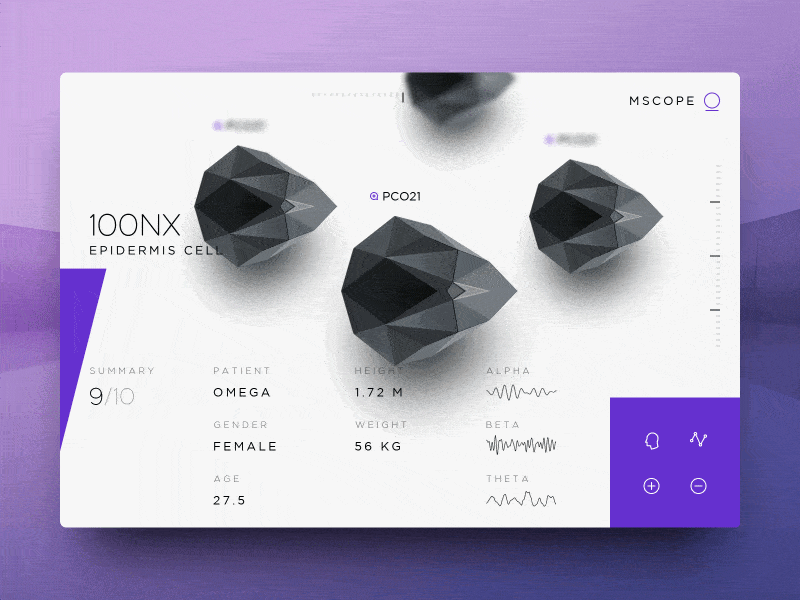 Trend #10: Emphasis on Landing Page
A famous actor Will Rogers once said: "You will never get a second chance to make a first impression". Think of your company's website as a crucial step in establishing a good connection with your potential visitor, customer or user. The aim of a landing page is to capture visitors' attention and turn them into potential leads. Every business craves for having a creative and a unique landing page in a way to introduce the product's features and benefits in a good light.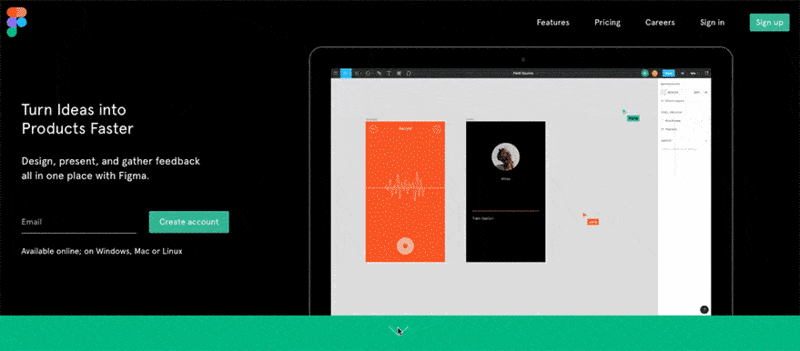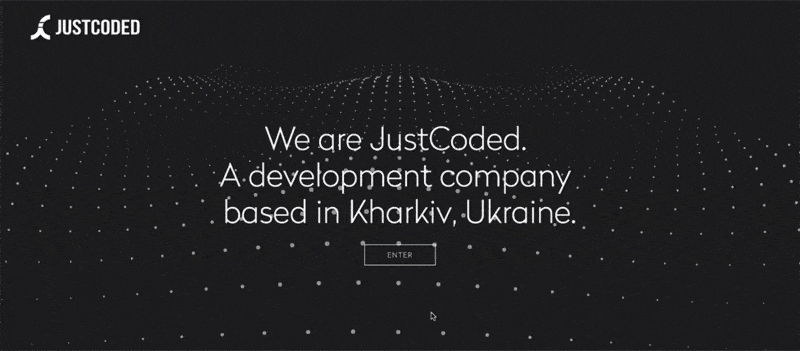 The good designer aims to create a product that will work on multiple devices and attract a global audience. Keep in mind that responsive design can change the way brands interact with consumers.
There is a logical development towards service design and visual trends replace one another. Interfaces are moving away from the "picture" to "interaction" and for this reason, motion design in terms of the amount of information delivered to the user is almost equal to graphic design. There is a continuous standardization of UI design. The quality of mock-ups, ready-made animation scripts, color palettes has grown significantly. It helps designers to create a harmonious and effective interface, spending a minimum of resources to develop a visual style.
At Agilie, we pay close attention to the constantly changing trends in graphic and web design that allow us to be at the forefront of web development. You may ask why it's so important for you to know those trends if you are not a designer or a web developer? Well, it's not a secret that for business to be successful, an online presence is equally important as the offline. With the website being your business card, it is important to know how to attract more customers through visual content.
Ready to start applying those new web design trends, contact our team!
---
Rate this article
0 ratings, average 0.0 of out 5
---
Get in touch
Send us your comments, suggestions, questions, or feedback.