The New Apple TV
Published on:
April 10, 2022
Last updated:
March 20, 2023
With the release of the new Apple TV running on tvOS users get a chance to play games, use applications, watch movies and share their experiences. All these new capacities also bring new possibilities to app developers.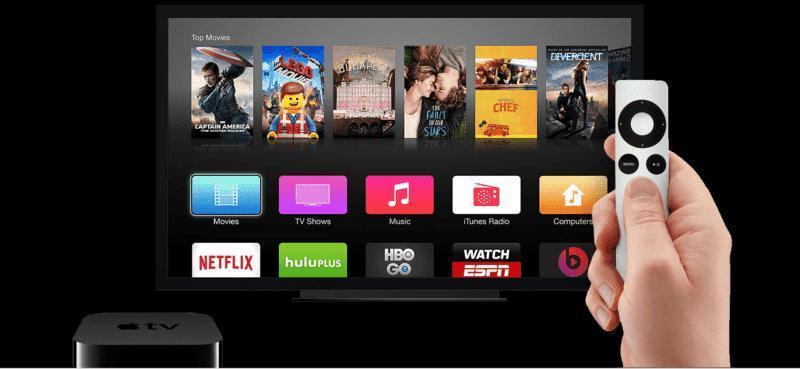 New Apple TV uses the latest iOS frameworks and unique tvOS ones. During developing an app the one will notice that the similarity with iOS combined with support for multiuser experience, opens up new ways and possibilities for app development, that are not found on iOS devices. It is possible to make new apps or update existing iOS applications using Objective-C or Swift. On the official Apple website the unique possibilities of Apple TV are described and the detailed information is available for the developers, so they have a chance to check it before starting a new app for tvOS.
It is worth saying that developing an app for Apple TV is very similar to creating an application for iOS. It is possible to create games, utilities, media-applications and others using the same techniques and frameworks as for iOS. New and existing applications may be used both on iOS and new Apple TV, enabling the multiuser experience.
Apple TV does not have a mouse to interact with an app, but there is a better way to do that – it is a Siri Remote or a game controller for a user's choice, which enables them to move around the screen. In general, with the new Apple TV user's experience will be totally different. Mac and iOS devices are generally used as single-user experience. It is different with the new Apple TV, as it can easily interact with several people at the same time. They can be sitting in a room and interact with Apple TV as well as with each other.
After the deeper study on Apple TV possibilities and its new tvOS our team has got several ideas of tvOS apps. In order to know more about it, please check our Services page on our website.
Subscribe to our blog and please follow us on:
If you have any questions or would like to contact us about possible request on design or mobile friendly websites/mobile apps development please use Contact form.
---
Rate this article
0 ratings, average 0.0 of out 5
---
Get in touch
Send us your comments, suggestions, questions, or feedback.