Taxi Management System
At least once in a life each of us has been in a situation when you need to call a taxi in a noisy place, but the high level of noise doesn't allow calling a dispatcher to book a taxi. Or this situation happens: you're caught in the rain, you wish to press one button and find yourself in the back seat of a taxi. There are a lot of such cases. On the other hand, every taxi service owner is also interested in automating the process of receiving orders and increasing work efficiency.
All these situations are dealt with by one solution - the development of mobile applications for taxi services, or simply taxi applications.
Benefits from the development & implementation of a taxi management system are obvious:
• Taxi booking in a few clicks that excludes communication with the operator.
• Using GPS to determine customer's location automatically; this saves time for the driver and client.
• Automatic calculation of mileage and cost of the trip.
• Data about the car and driver is provided to a client at once, and he can track a route of a car, as well as view information about a driver.
Without a doubt, taxi service app is a useful tool for city residents, disregarding their status, lifestyle or age.
Estimate the advantages of using a mobile app for calling a taxi service!
Have a nice day!
Automotive Apps and Mobile Car Service
Mobile apps market development gives us an opportunity to enjoy automotive android apps and mobile car service which help us to choose a car, diagnose breakdown, monitor fuel consumption and so on.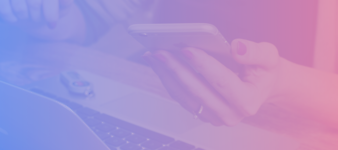 Effective Solutions for Your Business
Mobile applications for business help to solve some exact problems. And in this article we want to discuss the second group of mobile apps.
Mobile Apps for Travelers
Traveling… there is a lot in this word. Everyone likes to travel, and in order to make a trip the most pleasant event, one needs to plan it thoroughly and not to miss important points.