National Market of Mobile Application Development
Analysts believe that the market of mobile app development in Ukraine will grow up to $ 1.8 billion by 2016. This growth is determined by the following factors:
- Growth of the number of constant consumers
Some years ago most of companies have realized already that mobile apps for business are great communication tool.
- Growth of mobile consumption
Increasing popularity of smartphones and tablets stimulates the development of modern mobile games and apps.
- Increasing number of mobile advertising
Business owners are interested in mobile advertising due to its efficiency and noticeability.
- Stimulating the mobile market by the platforms owners
Such companies as Google, Apple and Microsoft stimulate developers of local markets with various tenders where they choose the best mobile apps for their platforms.
Despite all prospects and favorable conditions for market development there are some problems. The lack of qualified staff and high prices of mobile app development are the main obstacles for our market. However, analysts are sure in some years Ukrainian mobile development market will show not only quantitative but also qualitative growth.
Have a nice day!
Sincerely, Agilie team.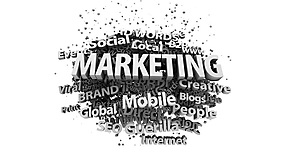 Mobile Applications in Mobile Advertising
Mobile apps for businesses are a great tool for any kind of business, and in our article we will have a look at such ways of promotion as mobile marketing and mobile advertising.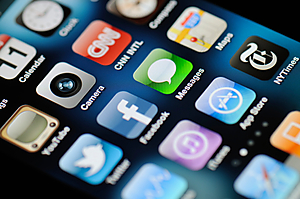 Mobile Apps Become More Popular
Mobile apps simplify our lives – we can make purchases, order food from a restaurant, read news, check weather. They are used as business diary, organizer, help us to carry on personal diary, take care of our health, read books, etc.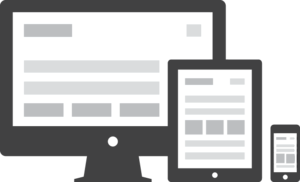 Application of Websites with the Responsive Design
Today more and more people go online via mobile gadgets. Give them the opportunity to buy on your site by providing your site with correct display on any kind of device.