Mobile Apps for Travelers
Traveling… there is a lot in this word. Everyone likes to travel, and in order to make a trip the most pleasant event, one needs to plan it thoroughly and not to miss important points. Some people prefer to delegate the preparation process to the travel agents; nevertheless, many smartphone and tablet users are happy to organize every step of it on their own, as convenient and useful mobile applications can make the preparation easier, to improve any journey and complete it with better impressions.
So, let's look at the mobile application development for iOS, Android and see in what way it can be useful for a traveler:
1. Visa processing:
Mobile applications, created in order to prepare documents for visa processing, contain all the necessary information about consulates, visa application centers and everything you need to know before submitting the documents. Such applications provide users with a list of countries and documentation packages for any type of visa.
2. Mobile applications for choosing and buying airline tickets:
Using such apps allows a user to select or create an ideal route, to buy or book airplane tickets, choose the best seat aboard and to monitor the plane's location from the mobile device.
3. Accommodations booking:
Mobile application development for iOS, Android will be useful not only in searching for hotels in any city; but will also simplify comparing prices from the leading booking systems, which, in turn, will help user to make the most beneficial choice.
4. Guides and maps:
Mobile apps for tourists contain information about sightseeing, shops, cafes, restaurants, bars and many other interesting places in the city that you decide to visit.
5. Mobile apps for communicating:
Mobile apps for communicating will be useful not only in your everyday life, but will also become important during the trip, as they will help you to translate any phrase to the local language from your native tongue. Although, you will have to understand the answer to the question asked  and you have to be ready for that.
6. Mobile apps that will introduce the local cuisine of your destination:
Such products will become essential when picking a restaurant with national or regional food, special design and atmosphere. Besides that, there are feedbacks, comments and photos from other users in such apps.
7. Mobile banking:
Mobile banking applications will assist you with a set of financial questions and point you towards the nearest ATM or local branch of a twinning bank.
We hope you will feel more confident and relaxed while traveling, having your mobile device within reach and equipped with up-to-date mobile development products!
Faithfully, Agilie team.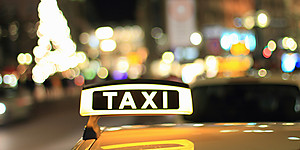 Taxi Management System
Taxi application is one of the most efficient tools of a taxi management system that can organize a taxi service in a clear and easy way both for clients and taxi drivers.
Automotive Apps and Mobile Car Service
Mobile apps market development gives us an opportunity to enjoy automotive android apps and mobile car service which help us to choose a car, diagnose breakdown, monitor fuel consumption and so on.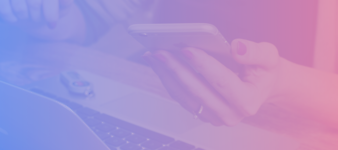 Effective Solutions for Your Business
Mobile applications for business help to solve some exact problems. And in this article we want to discuss the second group of mobile apps.