How to make an app like SnapChat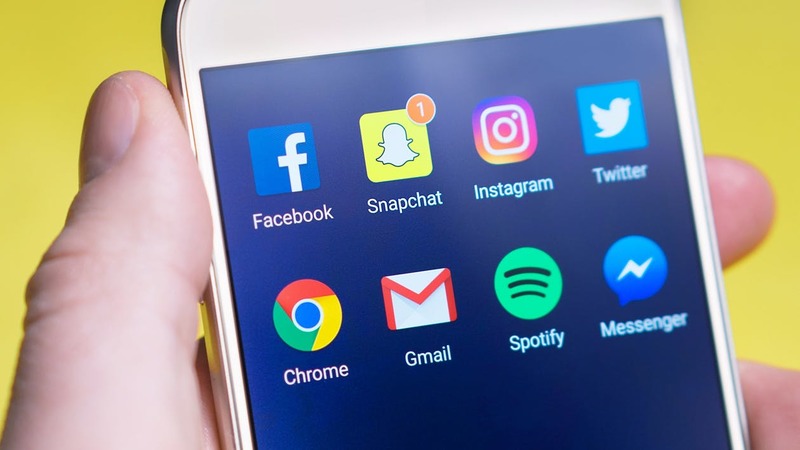 Most of us like to communicate and express our feelings emotionally. SnapChat provides us with this great opportunity! Well, we can say, its efforts were highly appreciated: according to statistics (Statista, spring 2017), this service has become very popular among American teenagers, it has overtaken even Instagram and Twitter! Do you want to emulate its success and create an app like Snapchat? You have a chance if you take our advice. Read this article to find out all the details!
Briefly about

Snapchat app

In fact, SnapChat was devised as an application for sharing photos and video. The idea turned out to be successful, and the service won the favor of the younger generation. Moreover, today a lot of smart businessmen are willing to have their own alternatives to SnapChat - for getting profit, naturally.

It's easy to understand why entrepreneurs envy the owners of this application, the main reason is a good and reliable source of earnings! But why is SnapChat so appealing to users? What is the SnapChat app?

Using this app, one can send to his friends so-called "snaps" that are photos and videos supplemented with unusual effects. This kind of service seems simple but such an impression can be misleading, for there should be determinable causes leading to SnapChat's high popularity… But what is its secret? Let's see! This information would be very useful for creating an app similar SnapChat...
Uniqueness of the

Snapchat mobile app

In order to build an app like SnapChat, we should find out what is so unique about it.

Evidently, its uniqueness lies in the fact that users themselves set a time limit indicating how long recipients can view the material being sent (up to ten seconds). After the specified time, the snap is being automatically deleted. With the Stories, the situation is slightly different: in this case, users can enjoy the media content for a full 24 hours! But again, it's the top time, and then a Story is being self-destroyed.

Such an approach significantly reduces the risk that the media content will be illegally distributed on the Internet. It means you can exchange the most original, even strange and bold pictures with your friends and be sure that they are the only ones who see these frames.

This great idea arouses the admiration of the SnapChat app's users. They really appreciate the maximum privacy and security of their personal space and the possibility of self-realization without unnecessary restrictions!

We don't recommend creating a SnapChat clone, that is, completely copy this application. We suggest that you make a better and improved version of this chatting service. And we hope our tips will help you achieve this aim.
How does SnapChat work?
Do you want to know how to develop an app like SnapChat? First, you should understand the principle of its work…
SnapChat works equally well on both iOS and Android platforms. It's really easy to use, just follow these steps:
download the application;

register and pick up a nickname;

add your friends;

create a snap (photo or video) and edit it at will (by swiping left and right);

set the time that the media will be active for viewing;

add a caption;

send this snap to your friend(s) or make it a part of your Story
In addition, Snap allows you to communicate with friends (by swiping right from the home screen) and view your their Stories (by swiping left from the home screen)
WhatsApp is another great application for communication. Read our tips on how to create this mobile service and benefit from it
Features of the

SnapChat app

Of course, it will be also advisable to learn the basic features of this famous mobile service. Perhaps, some of them you can use (by adapting!) when creating a SnapChat clone.
#1. Snaps
Well, that's it, right? This very feature has made SnapChat so popular! Users really enjoy the process of exchanging cool self-destructing snaps (videos or photos) and appreciate the possibility to edit their media messages with a variety of interesting filters. If you want to build an app like Snapchat, think about a few interesting and, preferably, unique features that will make your service special.
#2. Messaging
Of course, SnapChat can't ignore the exchange of ordinary text messages, for somebody prefers this way to communicate. And SnapChat is smart enough to meet all possible user needs including this one.
#3. Stickers
Boring text messages are in the past! Most chat applications offer users a lot of bright stickers that really improve any online communication. And SnapChat is no exception. Take care of a set of funny stickers too if you are interested in the issue of how to develop an app like SnapChat.
#4. Lenses
This is an excellent feature to raise one's spirits! You are offered a choice of 7 lenses (which, in fact, are types of amusing animations) that you can overlay on your snap to get a funny effect. Lenses are constantly changing, but the total number remains the same: there are exactly seven of them!
Remember! You cannot apply Lenses effects to photos which have already been taken. You need to activate this feature before taking a picture. And, of course, it is best suited for processing selfies. Yes, SnapChat is one of the coolest selfie filter apps. But maybe you'll be the one who can surpass its success?
#5. Geofilters
This feature also provides a set of filters, but you can use them only in accordance with your geolocation. The user has a possibility to supplement his snap with a certain pattern that is available in particular location. Building an app, take advantage of the geolocation factor too! It's very popular today.
#6. Search for friends
It seems to be a simple and common feature, but SnapChat has managed to surprise us even in this case! It offers us several ways to add new friends including a few original options (besides the standard adding friends by name):
Add Nearby

. You can add as friends those people who are at your location right now (of course, if they have a similar available Add Nearby feature).

Snapcodes

. An increasingly popular way of adding friends is to provide them with your unique Snapcode which can be found on your app home screen. Someone can scan your code with his phone camera, and then easily add you as his new friend (and vice versa!).
If you want to get an alternative Snapchat, follow its strategy, that is, to look for a new approach to old issues!
#7. Video/Audio calls
This is one of the new features (available in 2.0 version). And SnapChat, as always, tries to meet all the needs of users: for example, you can communicate (via a video call) and send snaps simultaneously!
#6. Stories
The story is the snaps collection that lives only a day (24 hours). Being available to all your friends, the story can be reviewed as many times as one likes.
Another similar apps have such a feature too, as you may know: for example, Instagram and even Facebook offer us to make our little stories of the same type. Why not follow their example? It's not so bad idea if you want to create an app like Snapchat.
#7. Discover
The Discover section is a kind of media catalog that contains interesting news of famous companies (eg, Cosmo or CNN). An important nuance: the editorial teams pay Snapchat for viewing their materials, so all posts provide us with the top information and are well designed.
You should also consider this method of making a profit if you want to make an app like SnapChat.
#8. Snapcash
Snapcash is a fairly new app feature which allows users to make different payments. You can trust Snapcash because SnapChat only cooperates with the most secure mobile payment systems.
If you're going to create a SnapChat clone, you need to know all about payment gateways, so read this article.
We've figured out what features the apps similar to SnapChat should have. And now it's time to take a look at the next important issue, that is…
How to develop an app like SnapChat
As we already understand, apps like SnapChat should be a tool for communication which provides a variety of services for the vivid expression of our emotions including stickers, media content sharing, and so on.
Therefore, when thinking about how to make an app like SnapChat, analyze the following points:
think what format of communication you want to offer and what features your app should provide;

make a list of requirements for your future

SnapChat clone app;

find the

mobile app development team that will implement your project;
think about ways to monetize. As for SnapChat, it uses Discovery, Snap Ads and other interesting ways to make a profit (for example, it offers companies to create their own unique Lenses and branded Geofilters);

hire marketers and an app support team.
How much does it cost to build an app like SnapChat?
Among other things, you are probably interested in the app development cost, so that you could draw up your budget.
Ok, let's talk about it. How much does it cost to make an app SnapChat?
#1. The cost of the development team
It all depends on the rate of the team you have chosen, in other words, how much they require per hour of their work. If you are limited in money, do not focus on the promoted companies. Find developers with a decent portfolio and a moderate rate.
You will need:
iOS and Android developers (because if you're willing to succeed you should create an app similar to SnapChat for Android and iOS platforms);
In general, you can start by creating the MVP model that will have the most important features (registration, media content sharing, text messages). The development of such an application requires 300 to 700 hours.
But if you want to make an app like SnapChat, with full and complex functionality, your developers will need from 1200 to 1600 hours. Of course, the more time, the higher the cost!
#2. Launching
If you hope to build an app like SnapChat, a successful one, you need to start a powerful advertising campaign. We think you know quite well that it requires a great deal of money.
#3. Support
To make a profit, apps just like SnapChat must be alive and updatable. Willing or not, you'll have to invest in constant app support. Take this factor into account when planning your budget.
As you see, apps that are like SnapChat require a qualified approach to the development process. We are ready to offer our professional services! We will create for you a modern application with a laconic and appealing design, the app which will win users' hearts. The basis of this confidence is our huge experience, great expertise, and impressive portfolio.