Web Design Trends 2020: Typography, Storytelling, and Fluorescent Colors
Published on:
April 10, 2022
Last updated:
March 20, 2023
2020 is approaching, which means it's time to figure out what will be popular in web design next year. And we, as usual, have prepared a detailed article on this topic.
Having learned which UI/UX techniques are likely to be most demanded among users of online platforms, you'll understand what to focus on when developing or updating your own resource. You definitely need such information to stay up-to-date and meet the needs of the community. 
In other words, we're going to discuss the top web design trends 2020.
Why follow

popular web design trends?

Some companies are in no hurry to update the interface of their sites according to modern web design requirements, but such a decision is anything but wise. 

There are several reasons to follow UI/UX innovation, among them are:
the need for constant updates. Alas, the life cycle of any online resource is no more than 5 years (or even 3-4 years). After that, you need to update the site (if you want it to remain relevant, of course). And if you have to work on its interface anyway, do it smartly, in accordance with the prevalent web design trends.

the rapid development of technology. Time doesn't stand still, technologies are being improved from year to year, which significantly affects web design and usability requirements. This should also be taken into account.

the intention to attract new users. Such a goal cannot be achieved without the company's growth. And updating the site interface is one of the key changes for the better.
What unites the

main trends of web design 2020?
The return of the nineties. The 90s are indelibly etched in our minds. We remember such things as the love of grunge, the special style of clothing, too brutal and even tacky images, and so on. And the 2020 web design has something in common with the famous symbols of this era (say, pay attention to trend #3 with its bright fluorescent colors). However, today UI experts have found a more subtle approach to these ideas, which no longer look over-flashy, as it was at the end of the 20th century. And it brings us to the next item on the list, namely…  

Minimalist website design. Visual conciseness is becoming an iconic element of modern web design. The emphasis is given to accents, whether it is increased typography, variable color schemes, or something else. 

Combining art with high technology. Next year we'll see a great many examples of combining high-tech ideas with vivid expressive graphics. Designers will have to impress us with their creativity and implement innovative features without overwhelming visually. 
Now let's take a look at the key web design trends 2020, illustrated with striking examples.
#1. Giant typography and other enlarged elements
In 2020, sites will increasingly use huge UI/UX elements, including typography, to provide simple and quick communication. Moreover, enlarged typography will sometimes replace the main image and perform not only functional but also decorative tasks (which are quite important too).
Texts written in a non-standard size and any large elements allow you to:
strengthen the design with a powerful conceptual message;

set the right visual accents;

manage user attention by highlighting key information.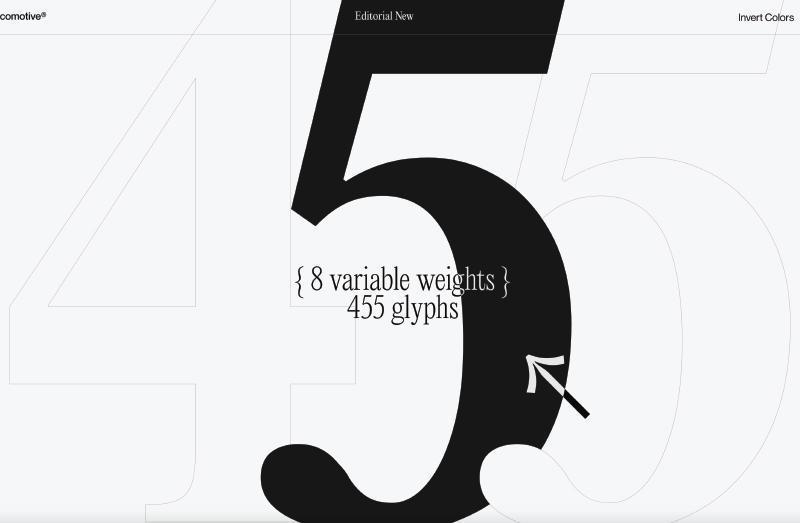 Giant typography is often combined with various animated effects. And it is an unusual combination of massive fonts and original animations that makes the online resource dynamic and memorable.
But don't forget about visual hierarchy: that is, if there're enlarged elements of typography and design, the rest of the site's objects should be of standard size. Otherwise, an impression of disorder, inconsistency, and tastelessness will arise. You don't want such an effect, do you?
#2. Striking 3d models
The use of 3D models in the development of interfaces isn't a brand-new idea. However, at present, it's becoming more widespread.
In part, the popularization of the design trend of 3d elements is due to the growing availability of programs for creating three-dimensional content. Also, the desire of companies to stand out from competitors by using 3d models with various textures and shapes served this purpose.
Therefore, in 2020 we should expect more 3D designs, such as...
static 3D graphics with smooth shapes and clean lines;

interactive three-dimensional effects and vivid 3D-animations able to involve a site visitor into the dialogue;

realistic 3D rendering.
Here we're dealing with an example of web design trends for eCommerce, because the mesmerizing volumetric realism of three-dimensional forms is very relevant when building online stores, especially - pages of catalogs with goods.
#3. Large color blocks and modernist or fluorescent colors
According to James Bearn, the creative director of Kagool, the active use of modernist and fluorescent colors in UI/UX development is going to be a new web design trend in 2020. Or rather, the novation isn't the very use of rich colors themselves, but the unique approach applied to them.
It's about the following: in order to place emphasis and structure the content, designers visually divide the screen into large blocks consisting of simple geometric shapes.
Color coding of blocks, as well as resizing them, helps to build a clear visual hierarchy. In a sense, such a technique is a referral to the old web style, without gradients and Flat Design palettes. 
Thus, here we're faced with the original combination of simplicity and spectacularity.
#4.  Grid, windows, cells 
And again, we're talking about nostalgia for the old classic style of web design, without any extra visual effects distracting us from the main purpose of the site.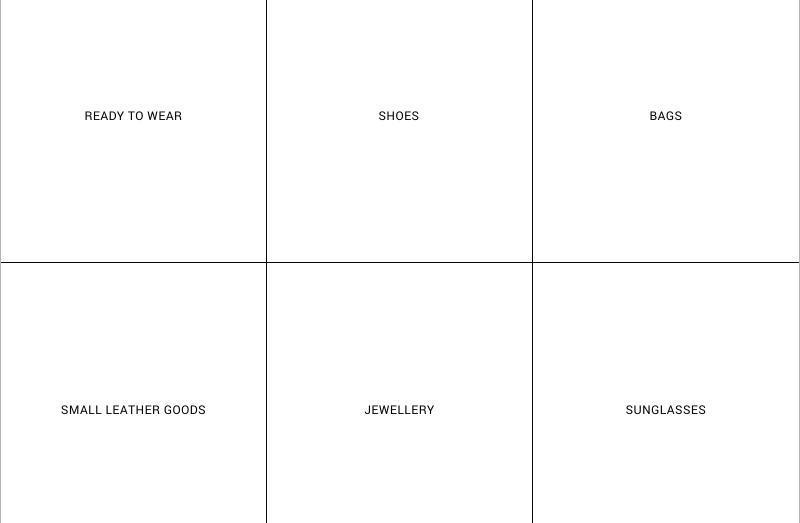 By the by, in addition to raising beautiful memories, these cells and grids also have a direct function: they focus our attention on specific blocks of content by dividing it into logical fragments.
#5.  Variable color schemes in branding
When discussing web design tendencies, one cannot but mention variable color schemes in branding. The trend has been existing for a long time, and striking examples are Dropbox and Spotify. Facebook has recently joined them too.
These brands no longer limit themselves to one color and respond to the context, creating a harmonious image and building a holistic interaction with the background. Even the color of the logo can now change depending on the environment.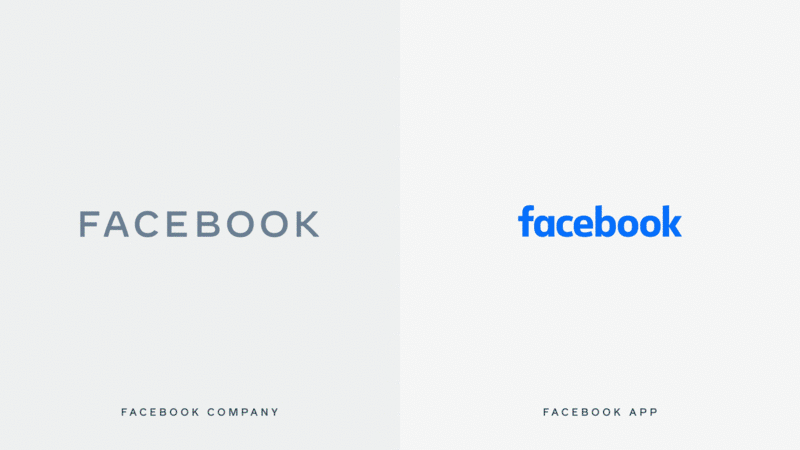 https://facebook.design/companybrand
Such an adaptive approach allows brands to become truly living organisms and communicate with users at a higher level.
#6. Unique illustration
Another web design trends 2020 example is unique illustrations, which are a great way for a brand and service to interact with the user. Thus, next year we can safely expect creative conceptual ideas and original art compositions.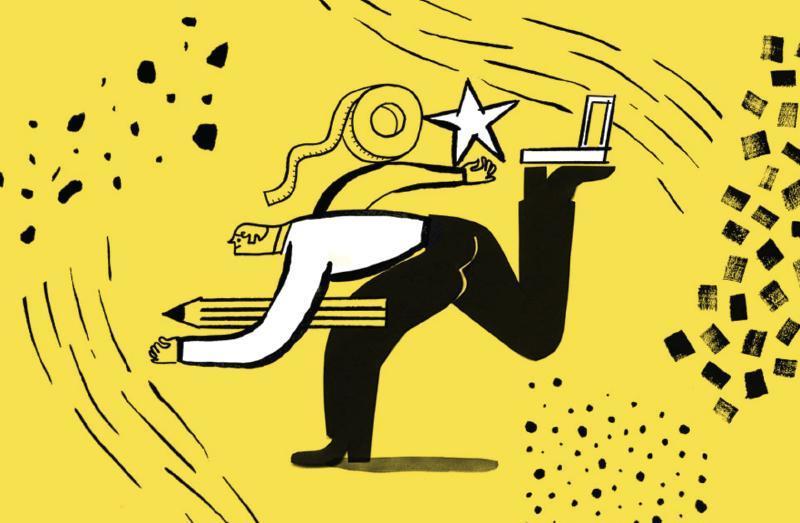 Illustrations might come in all sizes, shapes, and styles. They attract attention without affecting the site's functionality, help to adequately present information, and liven up even the most boring content.
Examples of using original art illustrations:
Personalized character design. Virtual assistants in apps or sites are often a good example of character design.

Isometry. Having appeared due to the increased interest in cryptocurrencies, it had been developing during 2019. And now isometry can be found in other areas of business either.

Textures. Illustrations and textures are perfectly combined with each other, together they create unforgettable compositions. 
Striving to follow the latest top web design trends, companies have already begun working with independent illustrators to create their own expressive visual language. And in 2020 there will be even more such instances.
#7.  Variable Fonts
In the nineties, catchy typography was everywhere, and now this trend is making a comeback (at least, partially). Therefore, designers are experimenting with font styles, trying to get unusual effects. Fortunately, since 2016,  these experiments are very easy to conduct!
The fact is that, in the fall of 2016, the ATypI conference was held where the OpenType Font Variables (OT1.8) technology was announced. OT1.8 allows using a single font file to get a huge number of designs of type-face with the ability to vary the saturation, proportions, contrast, resize letters, and even add animated effects. So OpenType Font Variables can be considered the beginning of a new era of digital fonts.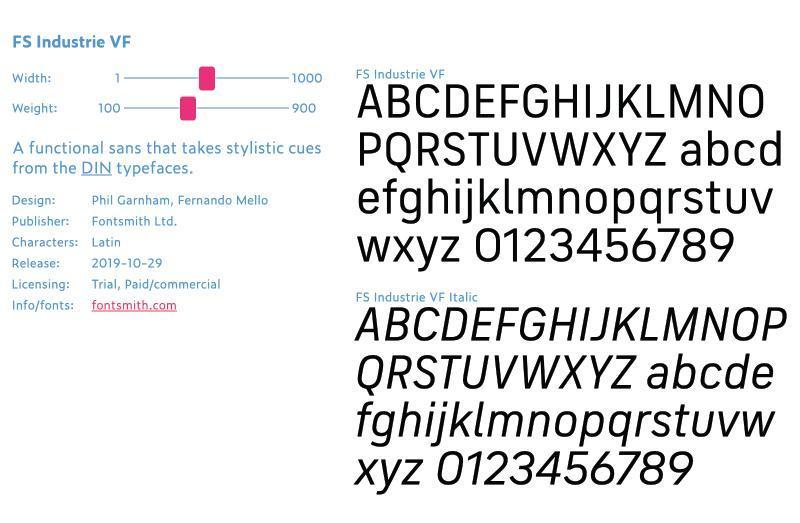 Although we'd learned about OT1.8 a while ago, variable fonts are just starting to gain popularity. And there is every reason to believe that they join the web design trends 2020.
#8.  Cute micro-animations, mini-games, and other moving

design elements

The animation is a trend of 2020 too. And that's so natural: in times of similar web interfaces, brands have no choice but to come up with new UI/UX solutions. Among them is the idea of adding mini-games, cute animations, and interactive interaction elements to web pages. 

According to renowned designer Chris Gannon, animation makes it easier to understand brand messaging and interact with sites. Indeed, in the modern world, everyone is in a hurry, and it's crucial to convey information quickly and excitingly.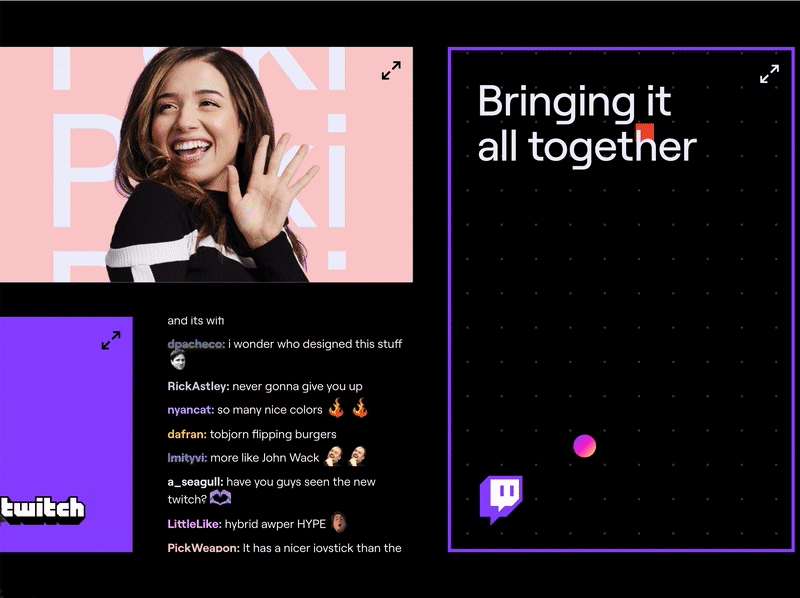 Bruno La Versa, Lightful's leading digital designer, also believes that animation is beginning to play an increasingly important role in web design.
We'd like to point out the following in this respect:
One of the obvious trends in web design is animated logos. Of course, you need to deal with them very carefully.

GIF animations are, too, in demand. They can be added anywhere, even in the signature in the email newsletter.

Interactive elements of online communication and fascinating mini-games are also useful and highly popular. They turn even the seemingly boring work with the site into an exciting activity.

And don't forget about all sorts of animated greetings, which are quite capable of attracting more consumers to your web resource.
#9.  Storytelling
Among the key web design trends, we shouldn't forget to mention the illustrated colorful storytelling.
Storytelling is essentially copywriting, which has long been an integral part of the company's voice. If visual solutions and the style of presentation of information can attract attention, then a correctly told story about a brand or a product is able to cause even greater empathy in the user. It keeps potential consumers from indifferently scanning the page's content and makes them get the full user experience.
But efficient storytelling requires a beautiful design based on such things as:
cool illustrations and unique art images;

large compositional elements;

animations and AR/VR effect;

video stories;

variable fonts;

realistic 3D models.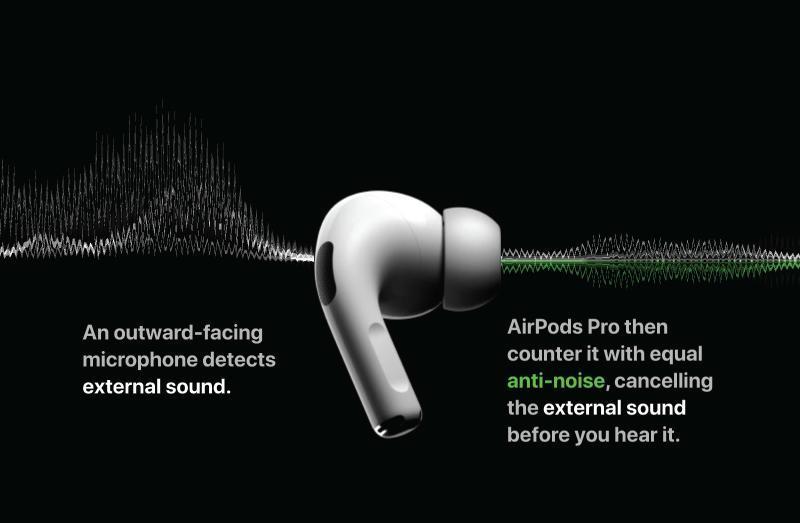 https://www.apple.com/airpods-pro/ 
In truth, almost all of the above popular web design trends can be used to make storytelling appealing, convincing, and memorable.
#10.  Custom cursors
The list of latest web design tendencies is completed by custom cursors.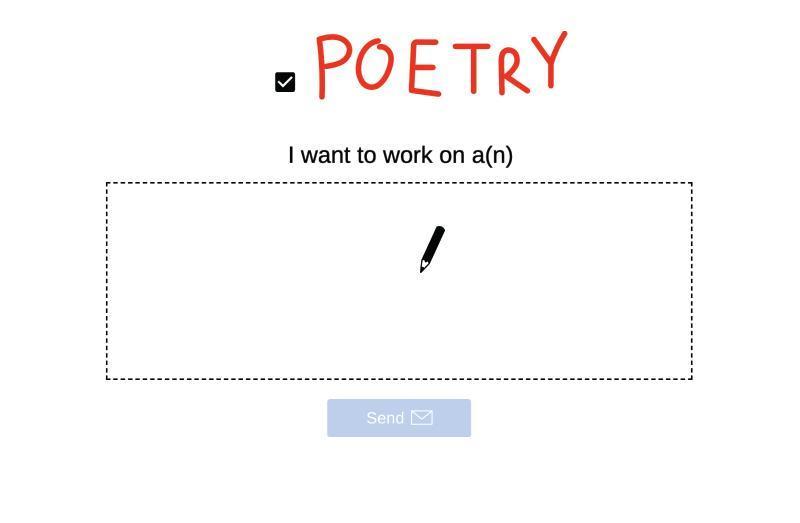 Of course, the trend isn't applicable to mobile platforms, but it's in great request in web design. By customizing the size and shape of the cursor, you change the whole approach to interacting with the site and make the user experience richer and brighter.
More about

trends in web design

What else should be said about the main trends of web design 2020? We can provide a couple of useful observations:
AI, chatbots, virtual assistants. Chatbots and all kinds of virtual assistants must convincingly imitate human behavior (as an interlocutor). However, as of 2019, they're unable to pass the Turing test. And so the main part of the designer's work is to make the process of communication between a person and a chatbot simple and visually understandable (because people feel rather uncomfortable when talking to AI systems). That's why in 2020, UI/UX professionals willing to succeed have to master the AIML artificial intelligence markup language.

Interactive email messages. In 2019, more and more interactive email messages began to appear. As Rob Pellow, head of digital design at Adestra, claims, people are used to the animated mobile applications and moving objects of websites and want to see similar elements in email too.

Focus on mobile. Remember: in 2020, website owners must make sure their resources look good on mobile platforms either.

More top eCommerce design trends. Yes, today many trends are focused primarily on the e-commerce audience. It is large trading platforms that are looking for ways to improve their sales, including through the latest design techniques.

VR. Most of us associate virtual reality with the gaming industry, but the world is gradually discovering new ways to take advantage of such a unique technology. VR is already being used in architecture, education, tourism, healthcare, real estate, and eCommerce. 
Something is constantly changing in the web design industry, and 2020 won't be an exception: on the contrary, the year promises to be picturesque. From now on, sites will impress us not only visually, but also technologically with the help of innovative features and highly intelligent interfaces.
---
Rate this article
0 ratings, average 0.0 of out 5
---
Get in touch
Send us your comments, suggestions, questions, or feedback.