Top App Ideas For Startups in 2021
Published on:
April 10, 2022
Last updated:
March 20, 2023
In recent years, the share of mobile traffic has significantly exceeded the number of visits from PCs. That's why the most promising digital startups are related to mobile applications. As a businessman, all you have to do is choose the best app idea and provide a great user experience.
Not sure where to start? Don't worry, we're going to describe the most in-demand niches of the modern mobile app market. Besides, we'll give some tips on what criteria a particular application has to meet in order to lead you to success.
So if you're looking for innovative app ideas, you should read our article right away.
What makes

mobile app development ideas trending?

Why do some ideas pop and trigger users' interest and others fail? What makes applications especially successful?

In fact, there are many reasons to explain it, we'll list only the most important ones:
The answer to the challenge of modern times

. It's about the coronavirus and the social isolation it has caused. Forced to distance ourselves from each other, we're increasingly resorting to online communication methods. So each app development idea that contributes to this is in demand;

Fashion for a healthy lifestyle.

Bad habits are no longer in trend. Today's thing is to look after your health, watch what you eat, and be engaged in physical activity. And all sorts of mobile apps help us lead a healthy life with extra comfort;

Saving time and effort.

We're constantly in a hurry and totally busy (even under quarantine). Therefore, online on-demand services have become quite popular: we want to get the desired here and now (at our demand, so to say).
The

most promising app ideas for startups

Okay, now let's discuss key business opportunities for startups.
Health and Wellness Apps
We'll start the list of cool app development ideas with health applications. As you can imagine, today, given the pandemic, such services are more relevant than ever.
What problems do they solve?
These apps won't make you healthy, of course, but they allow you to monitor your well-being in a better way. With their help, we're able to track the main health indicators and plan our activities in advance. 
Besides, services of the sort contain a lot of useful information, conveyed to users with push notifications.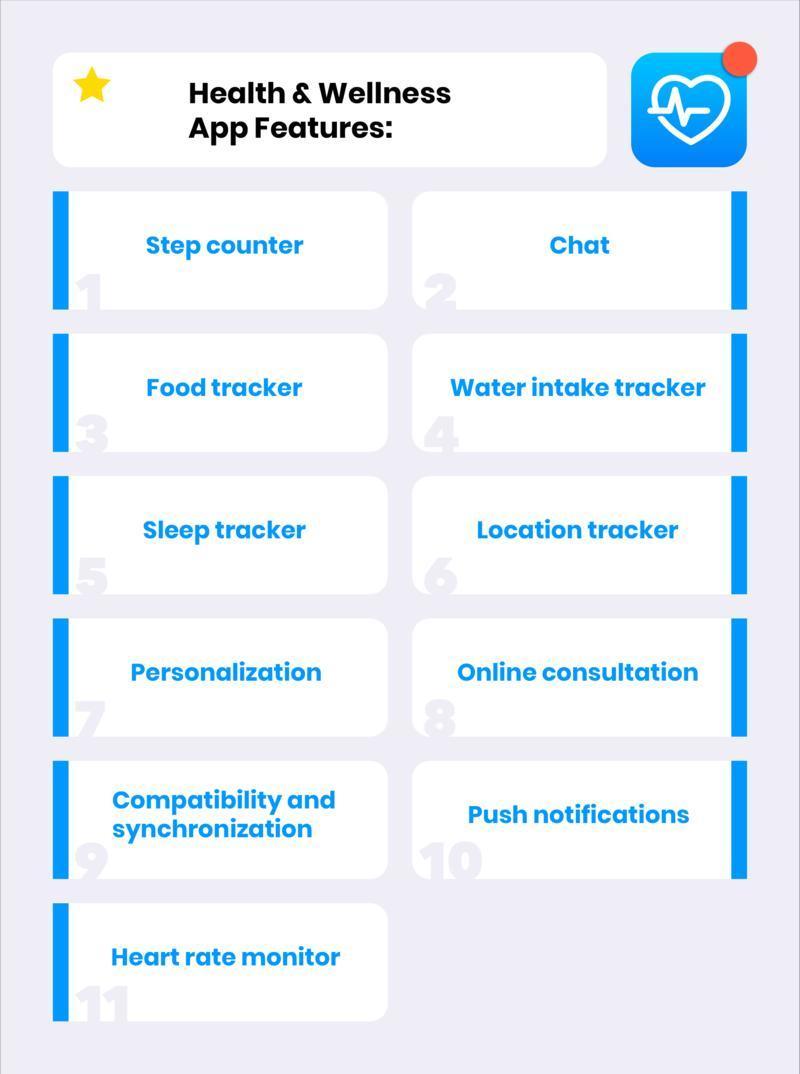 App examples
Google and Apple offer their users built-in health apps. You're welcome to take advantage of them if you're willing to.
In addition, developers can access the data iOS and Android devices collect to create their own health software (using the so-called HealthKit and Google Fit).
Fitness Apps
Here we're dealing with another great app idea for startups, which is somewhat similar to the previous example. Only in this case, the focus is on physical activity.
How do they help us?
While health apps are designed to help us look after our health, including diet, heart rate, blood pressure, sleep, and the like, fitness services are targeted at making us exercise with better efficiency. They should work in conjunction with all kinds of trackers, be it a heart rate monitor or a pedometer (or both).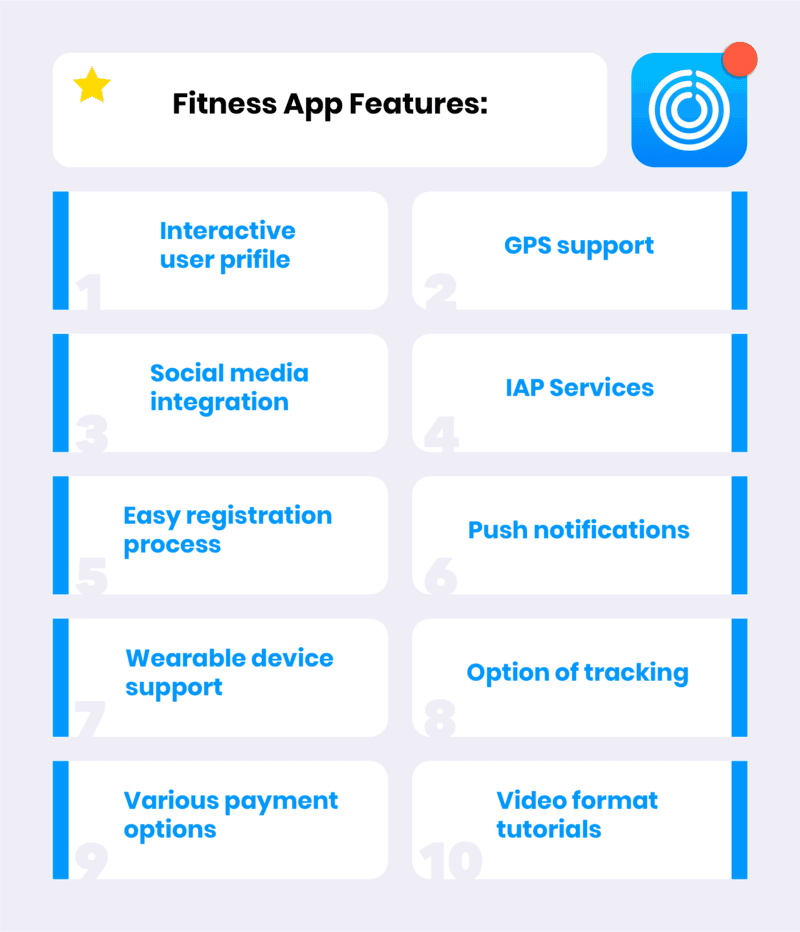 App examples
We could endlessly list various fitness applications, but we'd like to mention just one, the most famous among runners. We're speaking of the Nike Run Club app, which supports iOS and Android devices.
The application is suitable for runners of all skill levels, both beginners and professionals. Features include tracking the running process, storing personal data about physical activity, customizable training programs, competitions with your friends, etc.
Food Delivery Apps
If you're looking for million-dollar mobile app development ideas, food delivery would be just what you need! This is truly a gold mine, in light of quarantine measures.
Food delivery applications existed before the pandemic too, of course, but real success came to them in March 2020, when the popularity of these services had grown exponentially around the world (say, in the United States, their demand increased by almost 25%). Moreover, according to research by Morgan Stanley, the market in question is likely to grow by 10% annually for several years to come.
What problems do they solve?
The service provides an opportunity to order food without leaving your home. Usually, it works using an on-demand basis when the order is placed online and carried out by any available courier nearby.
What should you consider?
If you intend to resort to this brilliant app development idea for startups, we recommend that you take into account the mistakes of your competitors.
The fact is, not all of your potential rivals are perfect, many of them cover too few areas or restaurants, which reduces the quality of the services provided and annoys users.
So keep it in mind and don't repeat these mistakes. But most importantly, make sure the couriers you cooperate with observe the rules of health safety. And, of course, don't forget to implement payment online!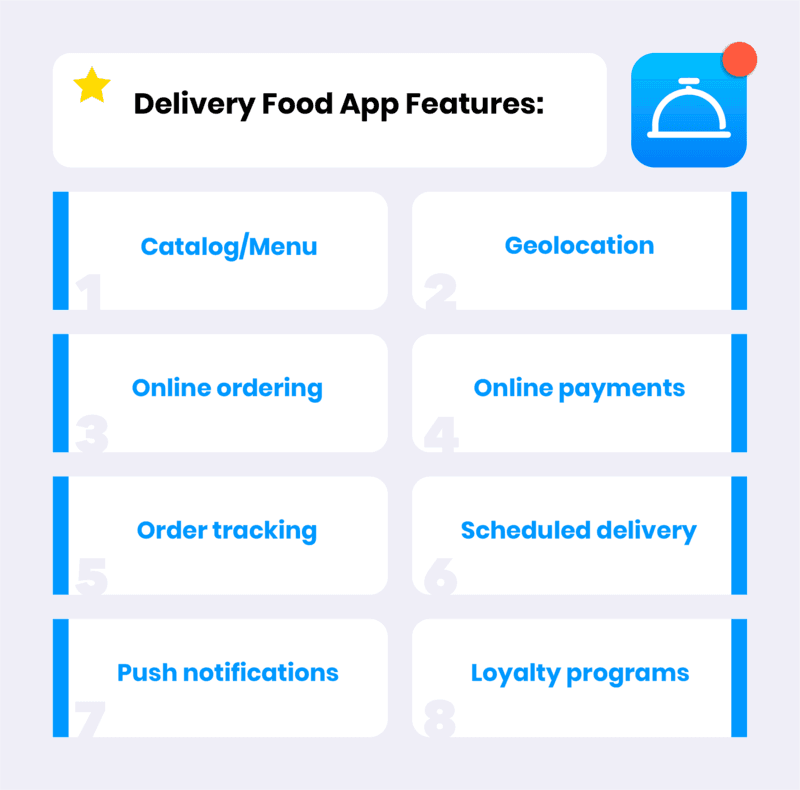 App examples
In the US, the Postmates food ordering application is especially popular. Using it is incredibly simple: just choose an affordable restaurant, select dishes from the menu, and place an order, which will be delivered by a courier.
As you can see, Postmates also works according to the on-demand principle described above.
Pharmacy Delivery Apps
Among trending mobile app development ideas for startups, drug delivery services have an important function too.
How do they help us?
If you have a headache or a fever, you obviously don't feel like going outside to the pharmacy and standing in a queue to buy the medicines you need. It's much more convenient to use a special application and order home drug delivery.
What should you consider?
If you don't have your own pharmacy, then the best option is to create an on-demand service. Your users will be able to choose any drugstore from your list and order medicines there.
And by the way, to attract loyal users, pay attention to the intuitive interface and arrange a simple ordering algorithm. This is very important, as your clients are likely to include older people too.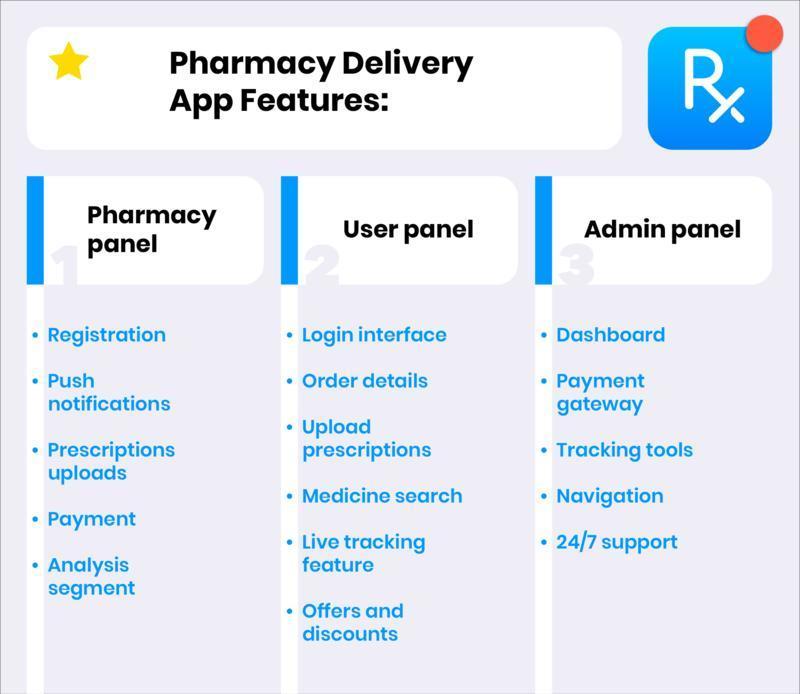 App examples
There are many pharmacy delivery applications, and we've detailed the most popular ones in our article (follow the link to read it).
Uber-like Taxi Apps 
The taxi app idea may seem a little obvious, but it is still relevant, especially in a quarantine environment.
What problems do they solve?
It's mostly about the problem of safe, fast, convenient rides around the city or even the country. The user wants to have a chance to order a car whenever and wherever he needs and get the desired at once. Again, we're dealing with the so popular service-on-demand model.
What should you consider?
Below is a list of the basic app taxi features. So let's just say that if you want to succeed, you should take care of GPS navigation, real-time traffic checking, and online payment (in case the user doesn't have enough cash).
Gift Delivering Apps
Among all kinds of mobile applications, don't forget about the gift selection & delivery service, which, too, belongs to the most promising app ideas to make money.
And indeed, in addition to traditional monetization methods (such as advertising and the Freemium model), you may charge a commission from gift shops (subject to the transaction). However, we'll talk more about app monetization in another section of the article.
How do they help us?
Quarantine or not, but the holidays are still in order. We're not going to give up joyful events! And why should we?
However, in a pandemic, it's not always possible to congratulate a couple on the wedding anniversary or wish your dear friend a happy birthday. Buying a gift becomes rather a challenge too. 
What to do, you may ask? A good solution would be to resort to special apps. They'll help you choose a proper gift and organize its delivery to the birthday person.
Now you understand why the gift delivery service belongs to the trending app ideas, right?
What should you consider?
If you want to increase your competitiveness, be sure to supplement the standard functionality (order creation, courier tracking, secure delivery, online payment, reviews) with a simplified and convenient search system. Better yet, offer gift sets for different tastes and occasions. If the giver doesn't have his own ideas, he'd be happy to take advantage of yours.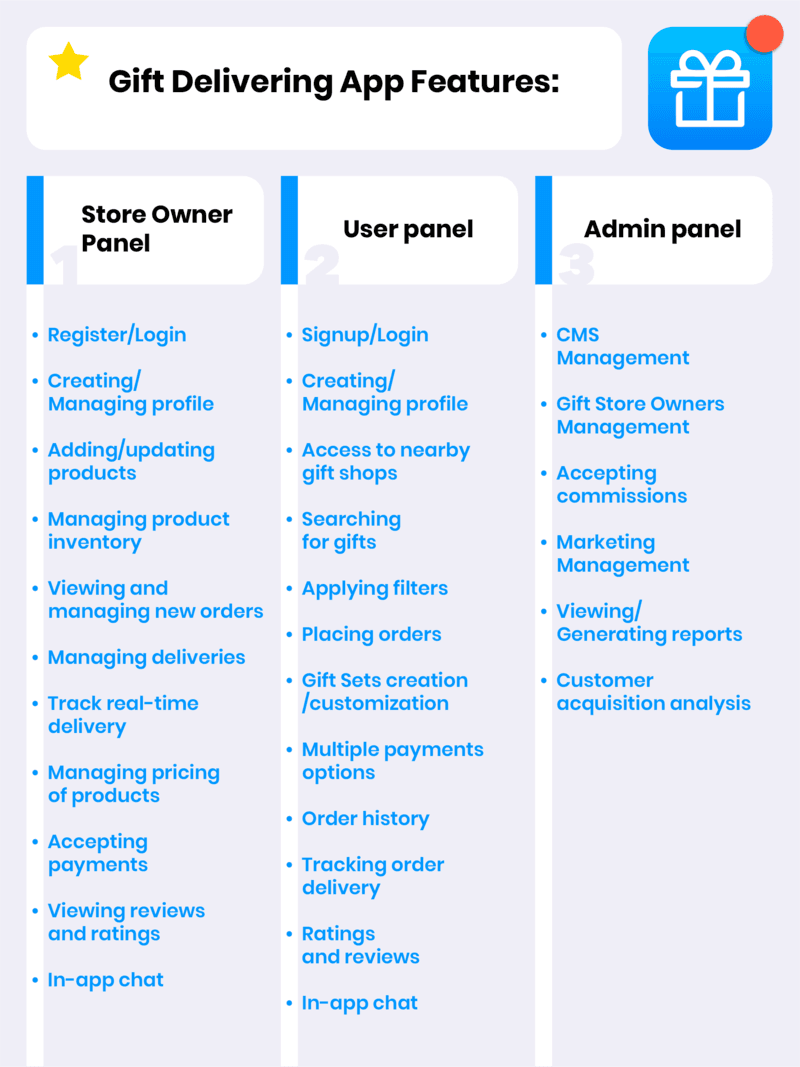 Bus Booking Apps
This is a pretty original and, let's face it, great app idea for startups. It may seem of little demand, but in fact, such services have become very popular lately.
What problems do they solve?
The application offers the possibility of online booking of seats on the bus in advance. Why do you need such an app? Well, let's say you prefer to sit by the window during a long journey, or you just want to be sure you won't miss a certain bus.
So the main functionality should include, in addition to online booking, route selection, notifications, and so on (see the infographic below).
What should you consider?
If you'd like to create such an app, think first about the routes available to users. The easiest option is an application working within the city (trips to or from work, etc.). A more complex application is focused on long journeys (including trips abroad). 
App examples
Many business owners have appreciated such an innovative app development idea and created bus booking programs. Still further, not only American companies have achieved success in this area (which wouldn't be surprising!), other countries have also proven themselves to be good service providers. Examples include redBus, which is recognized by Forbes as one of the coolest Indian startups.
Housekeeper Finding Apps
During quarantine, it would seem, we have a lot of time to do household chores. But this isn't always the case. Sometimes we work remotely and still need help around the house.
How do they help us?
The promise of this app idea is that you may provide users with any kind of home service, such as cooking, cleaning the house, dusting, painting, gardening, etc. So you'll definitely find something to attract and interest a wide variety of consumers.
But keep in mind that the listed service providers cooperating with you (apartment cleaners, cooks, etc.) must go through a careful background check; make sure users can trust them.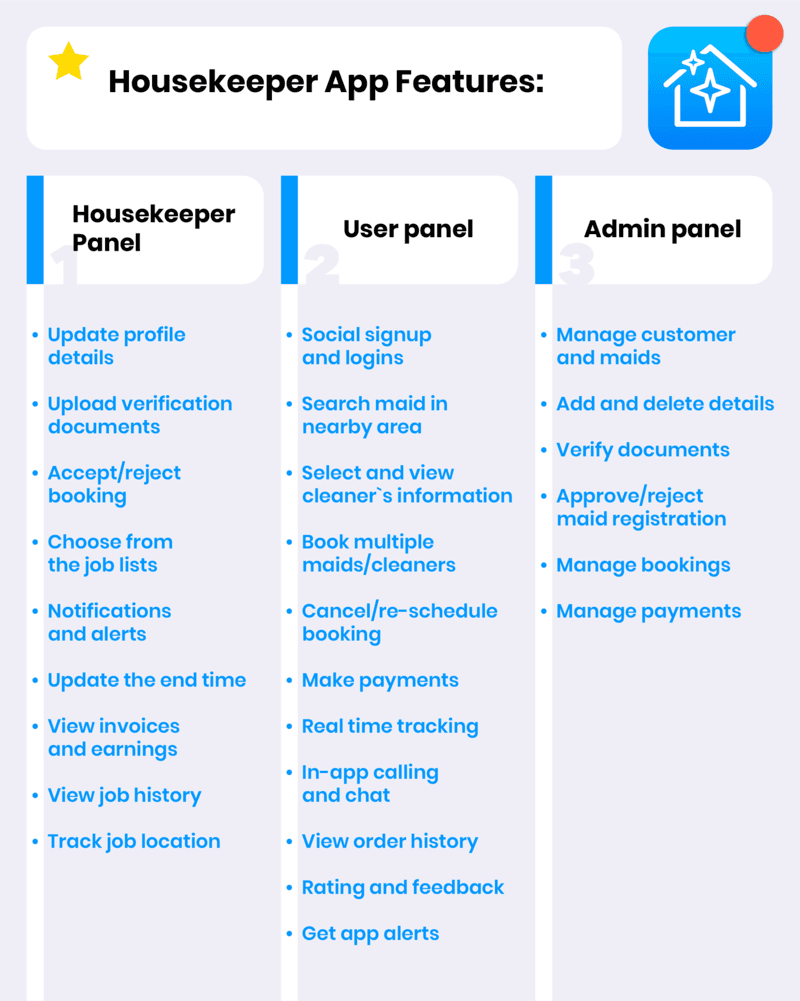 Dog Walking Apps
Many of us have a four-legged friend, be it a dog or a cat. They give us a lot of joy, but they also require care. Say, dogs need to be walked regularly.
What problems do these apps solve?
Do you want to help busy people take better care of their pets? Resort to another example of simple app ideas and create a dog walking program.
Again, this is an on-demand application, which serves as an intermediary between dog owners and the people who provide walker services. Among the features, GPS navigation and the ability to leave reviews play an important role.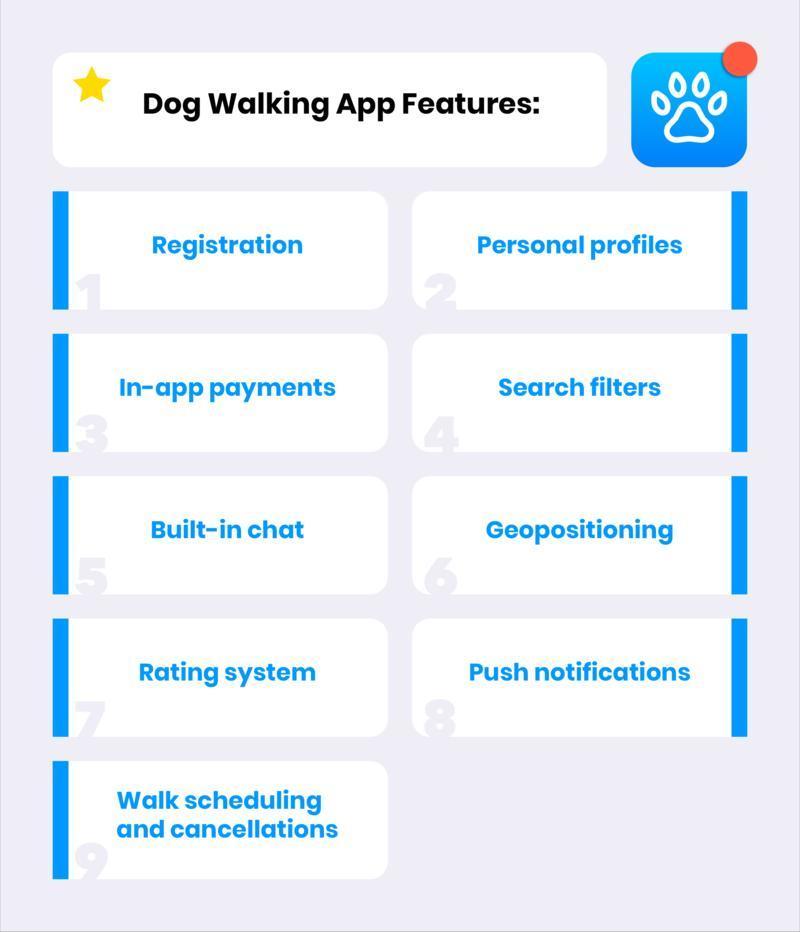 App examples
The Wag app is very popular in America. The dog owner would easily find a walker with its help. He can also follow his pet during the ordered walk. Later, if desired, he is welcome to leave his review and tell about his own impressions.
And by the by, Wag allows users to book walks in advance.
BTW!
All service employees (potential walkers) are being tested by the Wag team.
E-learning Apps
The most promising app ideas for startups in 2021 also include services focused on distance learning.
What problems do they solve?
Most schools and universities have switched to distance learning, and therefore special software has increased in demand. Its purpose is to help students and pupils keep up with the learning process.
The most important thing is to provide students with access to learning materials and enable continuous online communication between learners and teachers. So include features such as video calls, online chat, file attachments, various tutorials and videos, finding a tutor, and the like.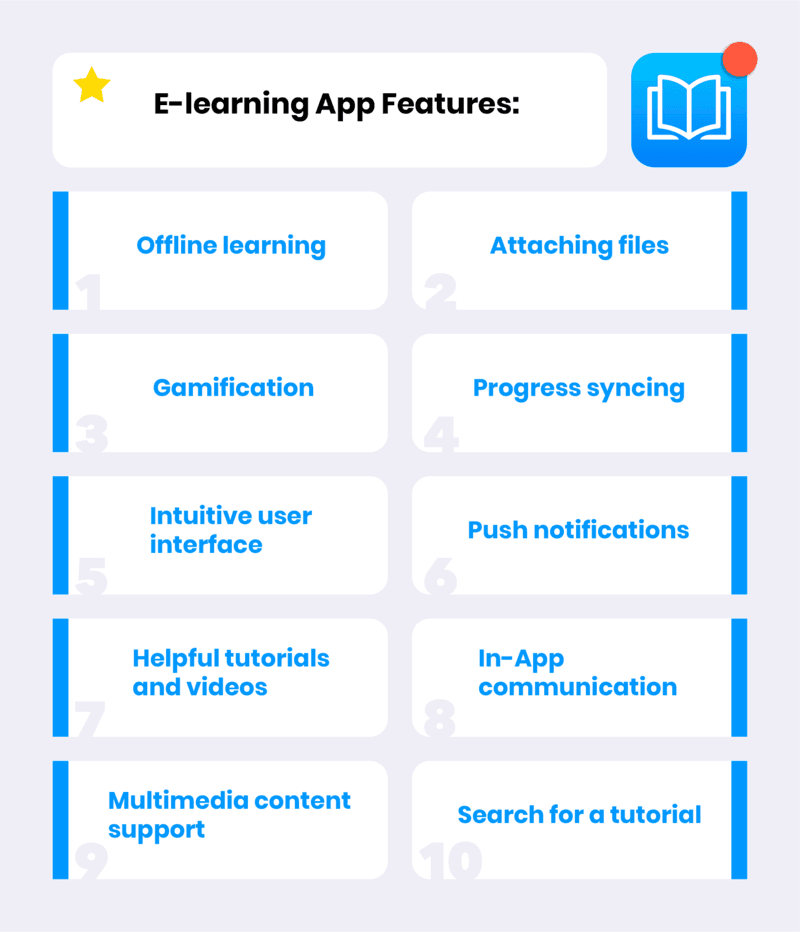 App examples
The world-famous company Google couldn't stand away and offered its solution to simplify the distance learning process, namely - Google Classroom. It is a free service targeted at educational institutions and other non-profit organizations.
Thanks to Google Classroom, teachers have the opportunity to better communicate with students in quarantine conditions: they're allowed to create their own courses, share the necessary educational material with learners, monitor their progress, etc.
Ok, we're almost done with our discussion of cool and simple app ideas, it remains to pay attention to the last item on the list.
Dating Apps
In quarantine, personal meetings are minimized, which is why dating sites and applications are very popular and hot. Without them, we have no chance to strike up an acquaintance with somebody new and exciting.
However, it's not just a pandemic and social distancing. Today we are constantly busy, we have no time for leisure. Therefore, online dating is true salvation.
Who can you search for using dating apps?
your soul mate

. Such services are primarily aimed at helping us organize our love life. Lonely people use them quite actively;

like-minded friends

. If you're not going to look for a boyfriend or girlfriend, you may use these services to find new friends;
hobby partners. If you need a dance partner or someone who shares your passions, don't give up on dating apps either. They'll allow you to find the right person who would be happy to keep you company.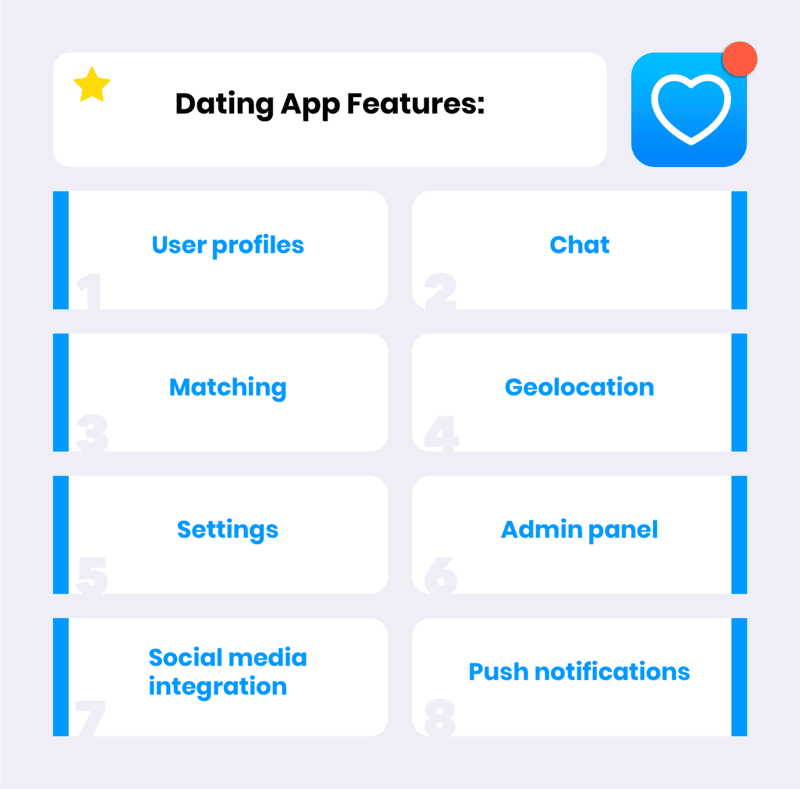 We've only listed the most important features, but if you want something more (and your budget allows), add video chat and other similar options as well.
App examples
The market leader is, of course, Tinder. Who hasn't heard of this app? It was once an innovative app development idea, original and unusual. The creators of Tinder suggested that users start communication only on the condition of mutual sympathy, expressed by swiping to the left (while swiping to the right means lack of interest in a particular user).
Today there are many similar services, but Tinder remains in great demand anyway.
You need the most promising app ideas to make money. But let's say you've chosen your lucky winner... how should you monetize it?
Monetization of

Trending App Ideas
Freemium model, when the basic functionality is free, and additional features require payment;
A subscription providing monthly access to the application. Usually, app owners offer several pricing packages, each with its own set of features;
In-app advertising: the perfect way to monetize all kinds of mobile applications;
Commission from conducted transactions, if the use of applications involves the sale of goods or the provision of services;
In-app purchases if you have an idea of what might interest your users enough to make them fork out;
Premium listings, or, in other words, the ability of service providers to promote their pages (as a result, their offers appear at the top of the search results list).
How to Choose and

Validate Your App Idea?

We've described a couple of new and inspirational ideas, but how to choose the one that suits you best? How do you evaluate it and make sure it works?

We suggest you start by answering a few questions:
What are you good at?

Find areas of activity in which you are well-versed.

Are you planning to support your offline business or start a new project?

If you have a pharmacy, it'd be wise to create an application to sell medicines through additional digital channels. Otherwise, we advise you to pay attention to the on-demand app model.

Who are your competitors?

Would you be able to rival them properly?

What's your budget

? Well, without the money, you would hardly create a profitable app.
---
Rate this article
0 ratings, average 0.0 of out 5
---
Get in touch
Send us your comments, suggestions, questions, or feedback.