Top 10 Web Design Trends 2018: Keep Up with Users' Needs!
Published on:
April 10, 2022
Last updated:
May 02, 2023
To meet the needs of the age and community, you should follow the latest top web design trends when creating or renovating your site. Believe us, your potential clients will definitely appreciate these efforts which will lead to converting a one-time visitor into a loyal customer.
To help you stay up-to-date and attract a maximum number of users to your resource, we've written this article forecasting the main tools and techniques that are going to be popular in web design in 2018. This blog post has been prepared with the assistance of our creative director Alexander Demidov, the great UI/UX expert. We hope, you'll find our tips useful and interesting.
#1. SVG animations
SVG animation (Scalable Vector Graphics) has acquired immense popularity lately. Its main advantages are scalability and the ability to react to a predefined event, for example, loading a page, changing its parameters, mouse events, etc. In other words, these animations react to user actions.  Such cool interactive elements attract the attention of site visitors and increase the engagement factor. Be sure to take full advantage of it if you want to improve the user experience.
By the way, the developers of the Airbnb company have recently released an excellent framework for playing an SVG animation. This work is really promising!
#2. Illustrations
Standard photos become obsolete. A sophisticated consumer needs something new, interesting, unusual, and extraordinary. That's when cool illustrations come to the aid: colorful, expressive, bright, they are attracting attention and creating the right mood.
Moreover, today's illustrations should be not only colorful but also alive, animated! This creates an absolutely impressive effect, which positively affects everyone.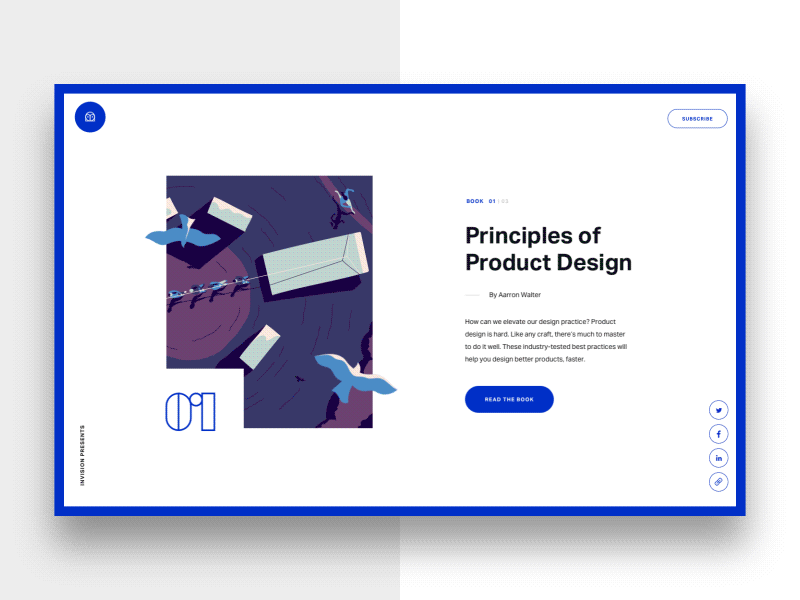 https://dribbble.com/shots/3735577-Designing-the-DesignBetter-Co-Books
https://dribbble.com/shots/3819786-Why-Slack-Motion
#3. Dynamic and bold typography
To harmonize with the minimalist style of 2018, typography as an object of design will take center stage.
For mobile devices, this trend is of great importance. Unlike images, elements of typography do not affect the performance of the application or site. Therefore, reduce the number of images and actively use expressive typography - this will create cleaner lines with a large white space which means that logos and calls to action will be better visible on the page.
Transformed headings and menu items,  previously written in boring small print, catch your eye at once now. A user immediately understands what a particular page of the site or application screen is focused on. Apple, for example, has already adapted to this popular trend by adding Bold fonts.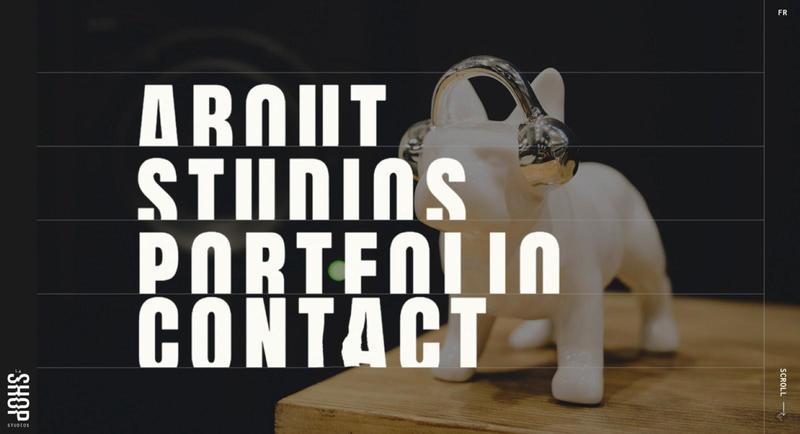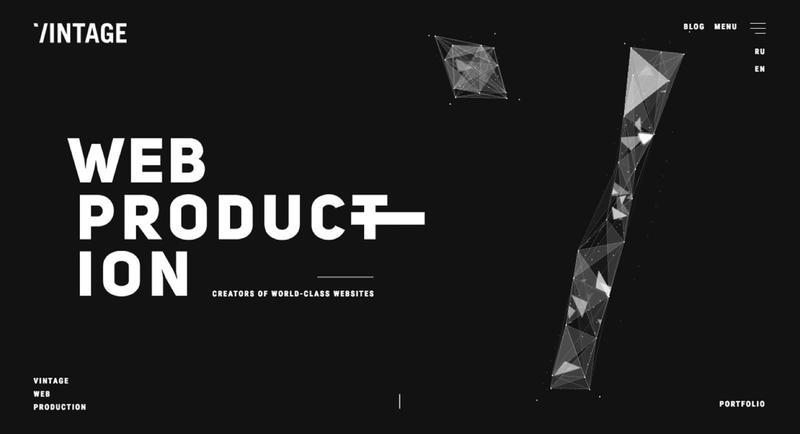 #4. Asymmetry
The classic way of arranging the blocks is already considered obsolete. So try to structure the information taking advantage of the nonstandard ("kinked", as though "broken") grid (instead of using a clear-cut one, so popular in 2016-17). In other words, place the blocks on the page in a chaotic order (at least, the impression of randomness may appear at first glance). This solution kindles the user's interest and allows you not to go beyond the corporate style. Agree, this a very simple way to transform and improve your website design!
However, be sure to think through the structure of the site carefully. The chaotic state must also be logical. Among other things, do not forget that we're used to reading from left to right, therefore, all the most important information should be placed on the left side.
https://www.lapeaudelours.net/fr/
https://www.adamunderwear.com/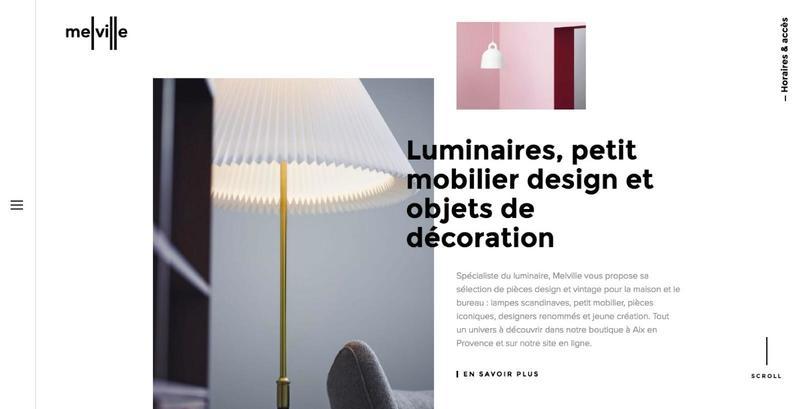 https://www.melville-design.com/
#5. Animations
Animations were among the trends last year (read our article to find out all the trends of 2017). Perhaps, we can safely say that the animation is already becoming a classic, which never goes out of fashion. Interactive elements capture attention as much as possible and allow avoiding the extra description in order to explain to a user what the company or brand offers him.
However, animations have developed and improved. Now websites are not just dynamic, they react to user actions and give the impression of "living" resources.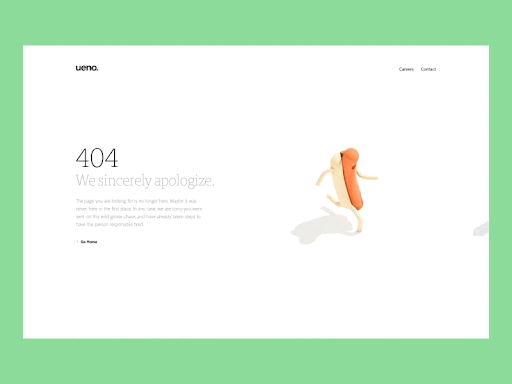 #6. Mood as Interface
Of course, the task of any site or application is to communicate a certain message to a user (that is, a potential client). However, this is not enough for today! Now it's important to convey a mood that would be beneficial to a company (brand). In other words, web design should become emotional.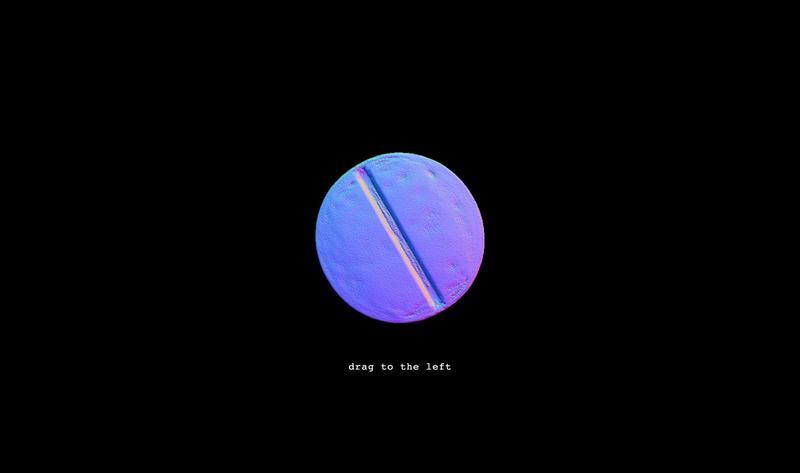 http://apillisamoon.kroutsef.com/
#7. Vertical text in navigation, menu
The usual horizontal menu looks really boring. Place the navigation bar vertically - it's the in thing to do! This orientation option will give your site a modern feel.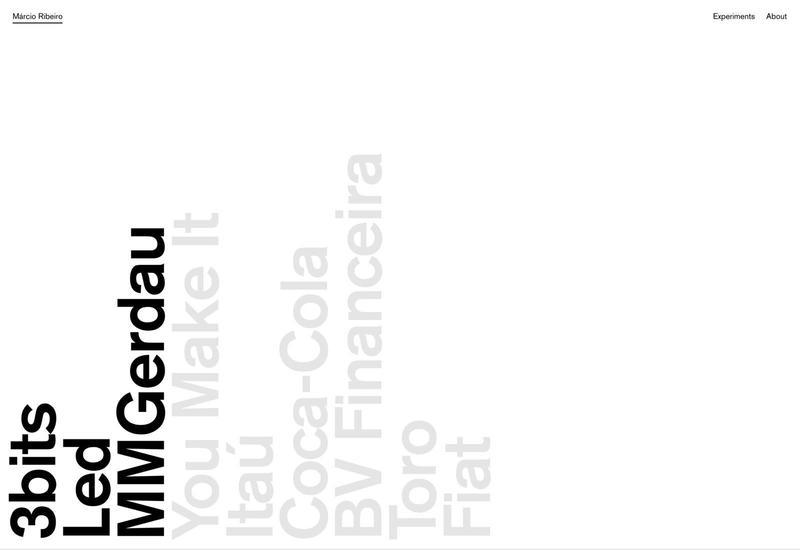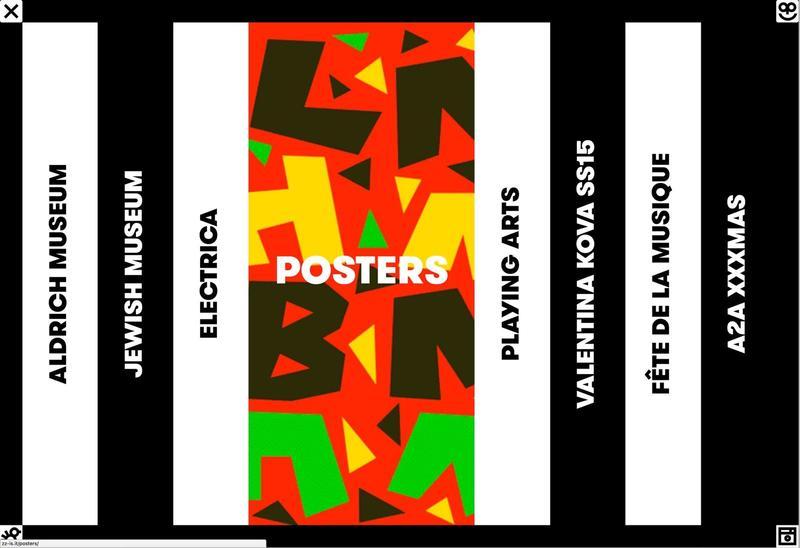 #8. Creative Menu
This is another trend regarding the menu and asymmetry. Withdraw monotony and symmetry in favor of an unusual approach to the menu bar! Try to surprise website visitors with unusual fonts or the location of your navigation bar. The result will worth your efforts!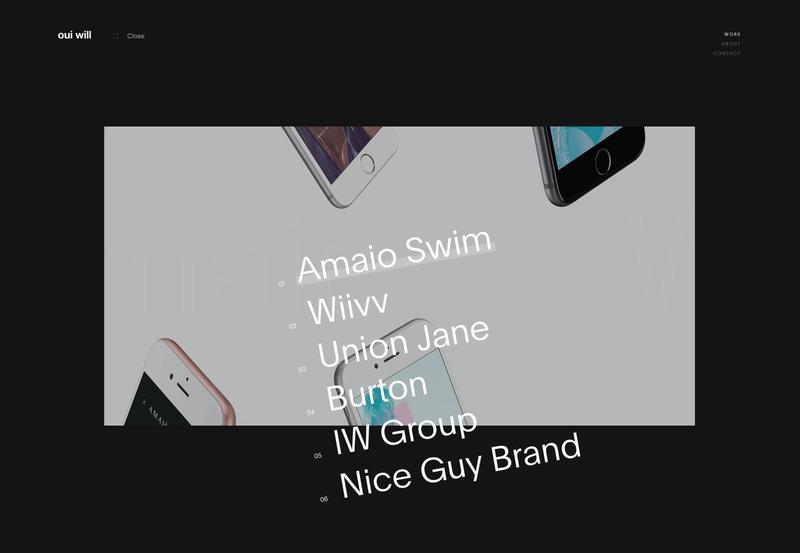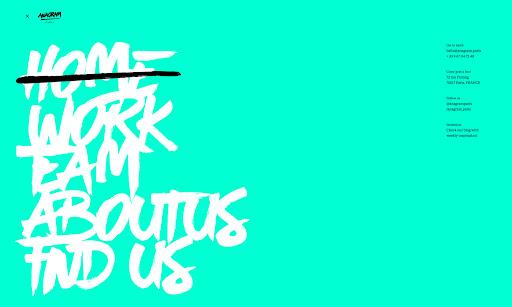 #9. Contrast Colors
Today, bright and contrasting colors are extremely popular. Expressive color transitions are one of the trends of modern design in 2018. Even Instagram decided to improve the corporate images and logos by changing the flat colors to multi-colored gradients. Logos, buttons, all elements have gotten a new style.
This is the trend of 2017, and we see that it will remain popular in 2018. The main thing is to combine colors correctly: otherwise, your web resource will look "flashy".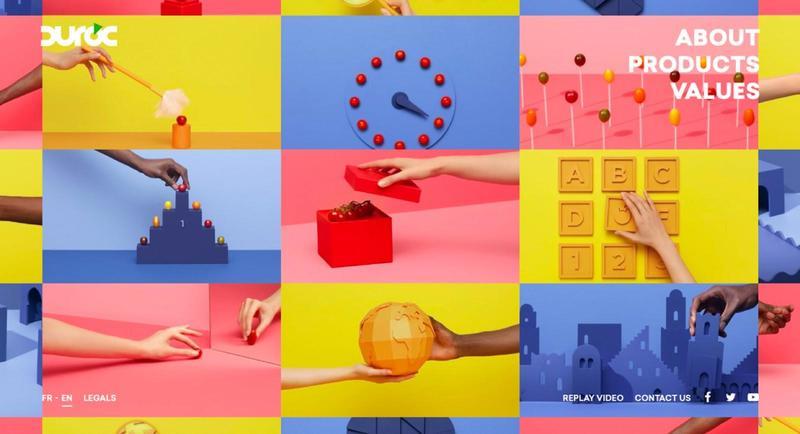 http://onesharedhouse2030.com/
https://dribbble.com/shots/3298163-IBT-Group
#10. The 80s and 90s patterns
The '90s are making comeback! The evidence is everywhere: this trend has affected many sectors of life, and web design is no exception. So, we can see the strong influence of the 80s and 90s patterns: there are more and more elements of design stylized under the fashion of the late 20th century, and all these pieces look very expressive.
Take a look and see for yourself!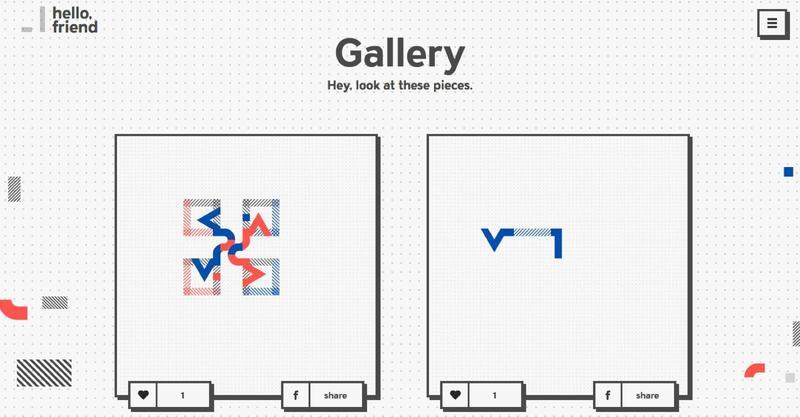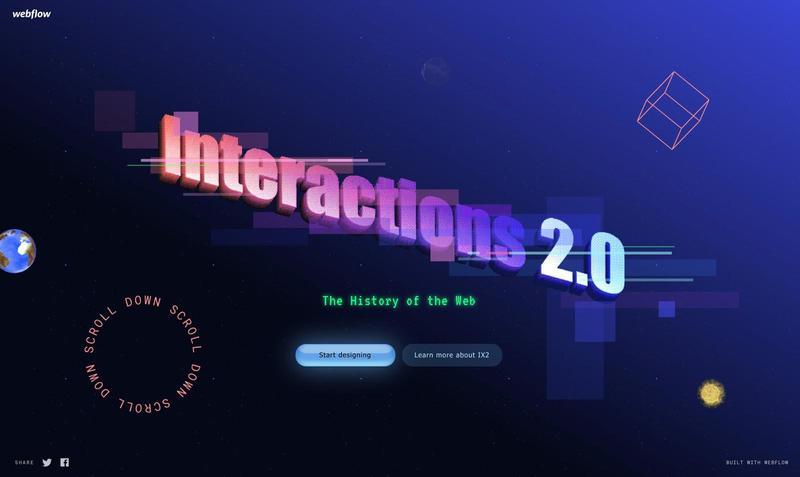 ​Without any doubt, the success of the site or application depends on the quality of its design. So, we must stay in the trend in 2018! After all, web techniques actual in last two years are giving way to completely new shticks. And you, as a designer or a modern entrepreneur, need to know about them, so that your site has become as effective as possible. And we hope that our article helped you to figure this issue out. But if you still have any questions, feel free to ask!
---
Rate this article
0 ratings, average 0.0 of out 5
---
Get in touch
Send us your comments, suggestions, questions, or feedback.