Mobile Solutions for Business
Published on:
April 10, 2022
Last updated:
March 20, 2023
The number of companies that develop mobile applications for business purposes is steadily increasing. Mobile apps as a communication tool have proved its value, so now mobile applications are demanded in a business sector.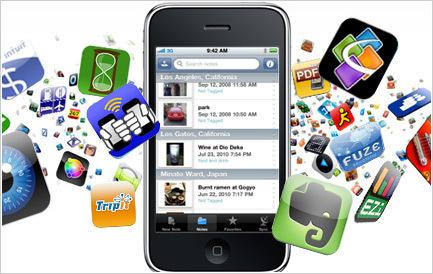 The benefits of mobile technologies application in business can be achieved due to efficiency of decision-making, quick processing of information, ability to work remotely and improvement of communication with customers. Also there are such advantages as increase of overall employees' productivity, increase of customers' satisfaction, increase of brand loyalty, etc. The mobilization of business is the most profitable for companies linked to the mass customer service, such as distribution and retail trade.
New ways to use mobile apps appear every day, here are some of them:
Smartphones with high resolution camera can be used by service sector staff. The camera allows employees to keep track of availability of necessary goods at storehouse.

Displaying photos of operations, services which are difficult to describe verbally or to remember.

Monitoring the delivery status of goods.

Creating and editing Microsoft Word, Excel and PowerPoint documents.

Filling in documents, electronic signature and electronic document management system.

QR-Codes readout.

Use of catalog of images and models of products.

Auditing product items at warehouses.

Delivery of marketing materials to potential clients.

Presentations for prospective customers on the mobile device.

Express audio- and videoconferencing.
Mobile solutions are one of the most perspective technology markets, which provide favorable conditions for development of the large variety of mobile apps. Such apps allow users to work with any content on mobile devices, remotely manage various devices, they provide easy access to popular Internet resources, bank accounts and so on. Today mobile solutions for business is no longer a whim, it's an ordinary business tool.
Be strong and innovative leader of the market!
Sincerely, Agilie team.
---
Rate this article
0 ratings, average 0.0 of out 5
---
Get in touch
Send us your comments, suggestions, questions, or feedback.