Juicy Mobile Trends for 2020 And How Your Business Can Apply Them
Published on:
April 10, 2022
Last updated:
March 20, 2023
As our market analysis showed, the biggest mobile app development trends of 2020 are primarily focused on intuitiveness, ease of use, and boosting business processes. And to achieve these goals, the most unique high-tech solutions are being applied.
However, not all of the mobile app industry trends are completely new: some of them are a legacy of past years. Of course, this doesn't make them less significant, especially since in many cases, we see a fresh look at old issues.
But first things first. If you want to get outside of the problem properly, we suggest you study our article step by step. In our piece, we're writing about the main expectations of the year, about major app market trends and cool IT developments... and much more!
And by the way, a small spoiler... the article ends with a cool infographic that clearly illustrates our story. So read on!
Why follow

new trends in mobile app development?

Why do you have to be constantly on the alert and follow the latest trends in mobile app development? There are at least 3 reasons to explain such a need:
best user experience. The latest mobile/web elaborations are aimed at simplifying the use of the software and making it as comfortable, secure, and fast, as possible. This leads to an improvement in user experience.
simplification of business. Today, almost all companies are implementing mobile strategies in their internal corporate processes. And knowledge of new app trends allows enterprisers to improve and simplify business management in order to maximize its effectiveness.

correct brand image

. And, of course, it should be understood that following market innovations creates the necessary brand reputation. Otherwise, the company would appear outdated.
Before describing top mobile app development trends in 2020, let's examine the current market situation.
Mobile apps by 2020
We want to start our analysis with a study of the mobile app development industry as of the beginning of 2020. What does the market offer us? 
#1. Profit growth in the mobile sector
To begin with, there was a 20% increase in consumer spending (related to the use of mobile gadgets) in 2019. The total sales revenue in the App Store & Google Play amounted to $ 23 billion, which is a record high.
And believe us, that's not the limit! 2020 is likely to be much more successful: global consumer spendings on iOS and Android apps are expected to reach $105 billion (and we don't take into account revenue from third-party Android stores!).
Also, don't forget about the costs of mobile advertising, which, according to App Annie, would reach $240 billion in 2020 (compare the number with $190 billion in 2019).
#2. Green technologies
Another factor of the modern mobile market, which could not but influence Android & iOS app development trends 2020, is a greater emphasis on the so-called "green technologies". At least, this is the verdict of Telenor, the Norwegian telecommunications company serving no fewer than 180 million subscribers in Northern Europe and Asia (at the end of 2019). The company conducted a study and came to the conclusion that "green" innovations have every chance to turn into "something real" and inevitable in 2020.
Several factors can be distinguished here:
the use of the Internet of Things, big data, and AI technologies allows organizing consumption in such a way as to significantly reduce carbon dioxide emissions;

companies around the world, and especially in Europe, strive to do business without harming the climate (for example, by obtaining 100% renewable electricity);

consumers are quite willing to take advantage of applications aimed at creating green habits;

public and private investors are now ready to invest in environmental-friendly startups.
#3. Streaming sector: high competition
Analysts at App Annie predict that next year, many application development trends might be associated with the use of streaming platforms. And if in 2019 we, the users, preferred YouTube and Netflix (at least, mostly), then in 2020 new market players are going to do their best to win part of the audience.
These new players include Disney+ in the first place. Of course, the service's movie collection is still not very impressive, but its library has The Simpsons, Star Wars, and Marvel's cinematographic pieces. And that's hot!
In addition to Disney +, HBO Max, Apple TV +, and Peacock deserve our attention. All of these brands may well compete with Netflix in 2020.
#4. Increased demand for entertainment
In addition to competing among themselves, streaming platforms are forced to deal with other entertainment applications (TikTok, Twitch, Snapchat, Instagram, etc.). And the popularity of the entertainment sector (especially among Generation Z, young people aged 16 to 22 years) would affect a great number of mobile app development trends in 2020.
#5. The advent of 5G technology
5G technology is still under development, so it doesn't work at full strength. However, many mobile operators have already begun using it. More importantly, Ericsson Mobility's forecast (made in 2019) looks promising: it's predicted that by 2024, 34% of global mobile traffic will have focused on 5G, and 64% of the global population will have had 5G coverage.
As you can see, the market is booming, so why not join the ranks of its players? And if you think of creating a new mobile app, take care of building it with innovations. On the other hand, if you already have an application, be ready to update it according to the imperative demands of our time. Both cases lead us to the need to discuss the latest trends in iOS/Android technology at length.
Latest mobile app trends
Let's proceed to the most engrossing part of our article: the one with regard to top tech trends in mobile app development. The story is supposed to be fascinating and sometimes unexpected. The application market has something to surprise you with!
iBeacon technology
The app development trends list starts with iBeacon, which is Apple's design, available from the 7th version of iOS OS. Naturally, the Android platform provides similar services too (after version 4.3). In essence, the technology implies data transfer between special beacons and devices with Bluetooth LE.
iBeacon complements well-known location services such as GPS and cell tower signals and works indoors. It's being mainly used for mobile marketing, the task is to target users in a specific location. That is, the user installs the application and gives his permission to receive notifications, after which the app owners get a chance to send promotional offers to potential customers (when they cross the coverage area of ​​the iBeacon).
BTB!
iBeacon doesn't interact with the device itself, it contacts a mobile application, which, in turn, responds to sensors.
What are the business benefits of

iBeacon technology-enabled apps?
Effective discounts. Suppose your last year's shoe collection is on sale at your clothing store. Surely, you've placed an advertising banner near the shoe department but most people don't pay much attention to such announcements and just pass by... the iBeacon technology would allow you to track the user's movements and send him a notification at the right moment: say, "There's a great sale near you, don't slip a chance of buying great shoes at a bargain price!"

Assisting customers in their searches within the store

. The point applies to large stores where it's easy to get lost. Many potential buyers, tired of searching for the right product, completely abandon the idea of pursuing it, which doesn't suit the store owner's goals. Happily, iBeacons are able to help you create a special indoor mapping feature designed to improve user experience. 

The unusual implementation of such a feature was found by Target. The store's application allows a user to draw a shopping list and then directs him to the goal by suggesting how far or close he is from a particular product.

Informing about events. Often companies (all kinds of shops, entertainment centers, etc.) hold celebrations in honor of a particular date: say, the day of foundation, New Year, Easter... Besides, there are presentations of new products and other similar events. The purpose is the promotion of services, attracting new customers, and increasing the loyalty of old ones. And the system of iBeacons is able to help in informing users in a certain location about the event in question.
So if you are the owner of a chain of stores, beauty salons or fitness centers, think about developing applications supporting iBeacon technology.
Artificial Intelligence (AI)
Artificial Intelligence has truly revolutionized IT technology, and it didn't stop there. 2020 promises to be much more progressive in this regard! Furthermore, AI, perhaps, belongs to the best mobile app development trends 2020 since it implies the ability of machine learning, which means the positive influence on the software market and the emergence of new impressive tech innovations.
The proof is the latest achievements in the AI area, which radically change our interaction with mobile apps. As you know, we can speak (figuratively speaking) with our phones through such virtual assistants as Siri, Google Assistant, and Cortana, but that's only the beginning. According to market research, soon we'll start communicating with these assistants in a better way: among other things, they'll be able to collect information on our requests, make an appointment with desired specialists, organize our work schedule, and so on. Indeed, the future described by the authors of science fiction seems to be becoming a reality before our eyes! And it's really cool, isn't it?
Though Siri and Google Assistant are just one example of the actual use of AI, more of them are listed below in the article, in the description of some other app industry trends (as they are interconnected).
BTW!
Medical facilities have already implemented AI technology in their mobile platforms, which allowed them to achieve appreciable success. Smart self-taught programs enable doctors to better treat and diagnose patients, as well as offer them services remotely. Manufacturing enterprises are also actively using AI systems. We think it's time for other companies to follow such a great example in order to increase the effectiveness of their business processes.
Internet of Things (IoT)
Among the mobile application technology trends, it is also worth mentioning the Internet of Things.
The IoT is a worldwide network of physical devices (the so-called "things") connected to the Internet, equipped with sensors, data transmission tools, and more. Interacting with information control and processing centers, these devices are integrated into a single system, which allows managing them from anywhere in the world.
The Internet of things is becoming an important part of our lives. Smart gadgets, smart homes, smart healthcare, smart transportation, (and more) are appearing year by year. According to GrowthEnabler's IoT report, the global IoT market has been growing by about 28.5% annually since 2016 and will have reached $ 457 billion by 2021.
Why does IoT belong to the

mobile app's future trends?

2020 has become a landmark for the Internet of Things, which is due to one simple reason: the implementation of some IoT scenarios requires the existence of a powerful fifth-generation network (5G). 5G reduces latencies, supports a huge number of connections, and provides high-speed mobile data transfer (though, the benefits of 5G don't end there). And as you know from our report on mobile development technologies 2020 in the first part of the blog post, 5G will soon become an everyday reality.
An example of using IoT in the

mobile app development industry 

IoT mobile applications are aimed at making the life of users as comfortable and safe as possible. Agree, it's much more convenient to manage your smart home using your phone, when and where you are comfortable!

A striking example is the Yonomi app, which integrates with several connected devices and allows the user to configure rules and workflows to manage them. In fact, the application harmoniously connects all smart home devices to create automated procedures.

As the number of IoT devices and networks increases, the need for feature-rich applications grows either. So the creation of smart apps is going to be one of the main mobile development trends 2020.
Internet of Bodies (IoB)
Again, we'd like to start with forecast statistics. As CCS Insights predicts, the number of wearable devices will have tripled from 84 million units in 2015 to 245 million in 2020. According to a report made by another company (Business Intelligence), the market in question will have increased by about 35% in 2020. Undoubtedly, both forecasts show that the popularity of wearable gadgets is expected to grow significantly.
This is what led to the emergence of a new term, namely, the Internet of Bodies (IoB). In fact, the IoB continues and supplements wearables, takes them to a whole new level. What used to be separate units (gadgets) becomes a single unified system focused on managing the state of our body.
The thing is, in 2020 wearable applications are going to evolve vastly. Today they can efficiently monitor various indicators of the human body (say, smartwatches measure our heart rate), but soon their abilities might expand. For instance, they'll be able to intervene if necessary. Examples include insulin pumps detecting blood sugar and injecting insulin into the body when needed. Of course, the device is supposed to work in conjunction with the mobile app.
Where is the IoB being already used?
In 2019, medical institutions began to use wearable applications in their daily practice. Typically, it's about the collection of important data, such as blood glucose or heart rate in observed patients. And, as we've already mentioned, mobile development technologies 2020 will help to push the boundaries of possibility even further.
Smartwatches
When it comes to wearable trends in 2020, we need to separately discuss smartwatches. You see, their popularity should grow to new heights this year. Therefore, a greater number of applications with new impressive features might enter the smartwatch market. Moreover, most forward-thinking companies will integrate their services into smartwatches too.
Augmented Reality (AR) & Virtual Reality (VR)
Google and Apple continue to advance AR and release its new improved versions. It proves that Augmented Reality is going to change the approach to app development strategies in 2020. The same can be said about VR.
AR
In 2020, augmented reality is expected to cause a smash in the latest trends in iOS/Android technology. However, let's be more precise.
interior & exterior design
An application focused on interior design and using AR technologies would be useful to all parties to the process:
The designer is spared the need to convince the client of the expediency of their choice based on his expert opinion. Now he can prove his words.

The client can visually appraise the idea of ​​the designer (or a planned purchase).

For sellers of furniture, such programs are also beneficial. AR applications are the best way to increase the efficiency of online shopping for their customers, which means a positive impact on conversions.
And 2020 anticipated technological advances in Augmented Reality should make the user experience even more successful.
Now it's enough to synchronize the smartphone with the car and run a special AR-based application. When you point the camera at the engine, various kinds of data are displayed on the screen, such as:
the fluid residue (oil, brake fluid, etc.);

the temperature under the hood;

the condition of the individual components of the vehicle;

key breakdown.
Thus, the driver has the opportunity to find out the causes of the malfunction before visiting the car service.
The 2020 app trends regarding AR have spread not only to the above areas of activity. There are many other cool options:
information about the nearest establishments (when you hover the smartphone camera on a certain object, a corresponding banner appears);

data about each person (applies to law enforcement agencies);

roads without traffic jams;

and so on.
Where and how do market leaders use augmented reality technology? We can give a couple of fresh examples:
Social media platforms such as Snapchat and Instagram have released their AR filters. Their task is to transform the human face into funny digital heroes.
The Pinterest service, which you probably heard about, doesn't lag behind the aforementioned applications as well. It now has an AR option called 'Try On'. It allows users to test make-up items prior to purchase (that is, virtually, from the Products Featured section) to see if a certain shade suits them. In addition, it's possible to resort to Pinterest to search for something special, cosmetics-related: say, pink lipstick, orange eyeshadows, and so on; then the user is free to experiment with the color found (again, virtually).
Among the cosmetic brands using the idea of ​​Pinterest are L'Oréal, Estée Lauder, Neutrogena, Sephora, and bareMinerals. They take advantage of the Try On feature to enhance the functionality of their apps.
VR
Virtual reality is another of the mobile app development trends in 2020.  
Take a look at examples of using VR to attract a lot of users and captivate them with your application:
assistance in training medical students

(or advanced training of practicing doctors): we're talking about the simulation of the anatomy of the human body, which can be useful during lectures to clearly demonstrate the essence of the lesson;
improving the quality of work of enterprises. Such an application can help recreate how a particular product would look from the point of view of the consumer (this can be used at the design stage);

bettering the user experience during online shopping

. VR apps are able to show how a dress, shoes or jewelry would look on the user so that he can understand whether to make a purchase. 
By the way, last year Facebook launched a whole virtual world in which one could become an avatar.
Well, let's continue our discussion of the latest mobile app trends. We hope you aren't bored yet, for we still have a lot of interesting things to tell you about in this regard.
Chatbots
Chatbots are virtual assistants needed to partly replace staff and thereby reduce company costs. In fact, here we see an example of effective AI implementation. 
And as AI is becoming extremely popular, the demand for chatbots is also growing. According to Statista, its global market will have reached $1.2 billion in 2025. Today, the figure is approximately 500 million dollars.
Using chatbots in

app development strategies:
round-the-clock customer support

(usually it's implemented on websites and in mobile applications, especially shopping ones). Thus, even if the user is in a different time zone, he'll be able to get help when he wants, without waiting for the working hours of the country where the company is located (resource owner);

mobile wallets

. Here, virtual assistants are also extremely needed;

self-service area

preferred by 50% of customers today.
Perhaps it's useful to explain the effect of artificial intelligence on the development of chatbot technology. As you know, improving AI systems would allow the creation of more advanced chatbots, which so far are often just a miserable parody of a human being. Fortunately, soon we're likely to deal with really smart virtual assistants able to adequately respond to a client's request. Can you imagine amazing prospects opening up on customer service with such upgraded, enhanced chatbots?
Personalization
Personalization remains one of the biggest mobile app development trends of 2020.
What is personalization?
Imagine: you come to a sushi bar and order royal rolls; that's customization. Another option: you come to a sushi bar, the staff of which knows in advance what exactly you're going to order. This is personalization, namely, the ability to collect, analyze, and profitably use data on the behavior of a particular client.
Thus, as we can say, personalization is the next step in the evolution of customization, and its use in mobile systems has every chance of increasing in 2020.
How to use personalization in mobile apps?
Today, the most common form of personalization is to recommend content with machine learning and AI systems, as well as data about the interests and preferences of the user. These methods are being applied by such eminent companies as Netflix (which movies to watch), Spotify (which music to listen to), Medium (which articles to read).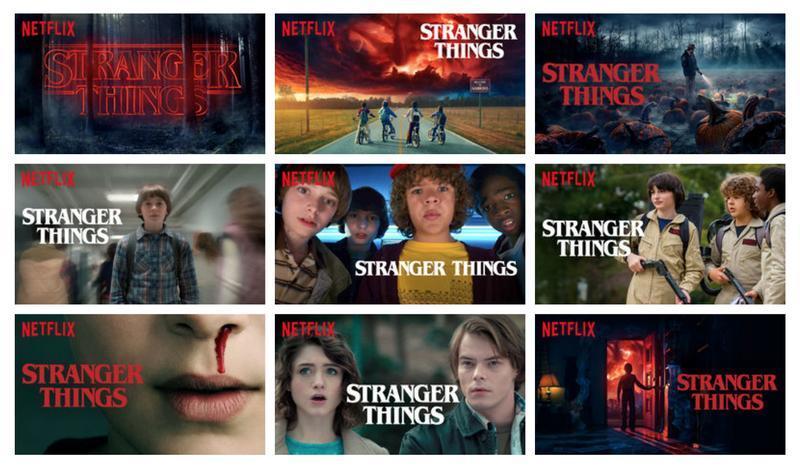 A curious nuance: Netflix shows different covers of the series to different users, depending on the revealed preferences.
So the task of personalized mobile apps by 2020 is to learn to predict and make true the client's wishes even before the customer has managed to formulate what he or she wants.
EMM (Enterprise Mobility Management)
The essence of the Enterprise Mobility Management becomes clear from the name itself: it is a system allowing you to manage the company's mobility and integrate human resources, business processes, and mobile technologies into a single system. 
As you understand, the company's employees use mobile gadgets for both personal and work purposes, and security measures aren't always followed properly. This results in the risk of losing valuable corporate data and other similar troubles. The solution is to create a unified mobile platform that is secure and controlled centrally.
Enterprise Mobility Management helps to… 
prevent the risks associated with the safety of the use of devices and applications;

protect sensitive data;

separate user and corporate data;

increase the speed of business processes;

create conditions for remote work;

respond quickly to technology changes.
As research shows, companies are increasingly deploying Enterprise Mobility Management systems. And 2020 is likely to continue the trend.
Blockchain technology 
Blockchain technology has been existing for a long time, and it gained popularity a few years ago. What's more, popularity keeps growing: according to Transparency Market Research, by 2024, the blockchain market will have reached $ 20 billion. And that's natural, because the blockchain provides the highest level of security, improves application performance, and speeds up data transfer.
Blockchain usage options:
all kinds of cryptocurrency transactions, which today are considered the most secure;

a basis for creating decentralized mobile applications that have a lot of advantages;

blockchain-based smartphones. Among them are HTC Exodus and BitVault from Swiss Bank and Finney from Sirin Labs. Such market giants as Apple or Huawei are going to release their blockchain smartphones rather soo too.
Some of the new app trends related to blockchain technology include:
Asset Tokenization

Cryptocurrency Trading

BAAS (Blockchain-as-a-Service)

Crypto space and games
Conclusion: thanks to effective synchronization, high security, and flexibility of this technology, in 2020 there are expected to appear more blockchain-enabled mobile payment apps.
AMP (Accelerated Mobile Pages)
The need to maximize the site's speed on mobile devices belongs to the key SEO-related 2020 app trends, which have moved from 2019 to 2020. There are three reasons for this:
Mobile devices generate about half, if not more, of the total amount of traffic: almost every second visit to sites is made from a smartphone.

Users are no longer ready to spend time waiting: 53% of visitors would leave the page in 3-5 seconds if the mobile version of the site doesn't load in such a short time period.

In 2018, the era of Mobile-first Indexing has come: sites optimized for mobile devices have an advantage in ranking in the search results.
All of the above leads to the logical deduction: the download speed of mobile sites is critically important in 2020. However, according to statistics from Google and Facebook, a lot of users are still living in countries where mobile Internet is rather slow.
Having come to such a conclusion, these two leaders decided to provide users suffering from a slow Internet connection with a better experience. Google, particularly, offered a good solution by launching the AMP (Accelerated Mobile Pages) project in the fall of 2015.
We're talking about web pages based on the special AMP HTML format. These AMP pages are being stored in the Google cache and downloaded to the user's device directly from there (in a case of a slow Internet connection). To be specific, Google acts as a sort of huge CDN-network.
And note, 5 years have passed already, and the Google project hasn't lost its relevance; moreover, it is one of the top mobile app development trends in 2020.
Examples of successful AMP pages include the ebay.com online store, or rather, its product catalog.
BTW!
AMP pages are especially effective in the case of news resources, which is confirmed by statistics: among more than 25 million sites with implemented AMPs, information platforms occupy the largest share. And by the by, the first of the news brands that started using the tool from Google were such famous names as The New York Times and The Washington Post (in 2016).
Cloud-based applications
The year 2020 marks an increase in the number of applications aimed at selling goods and providing services. And all is well until the moment when it comes to data storage, often - of a delicate nature (for example, bank card details). The most popular solution is the use of cloud platforms, which allows you to:
run several large-scale servers simultaneously without loss in speed;

reduce costs;

improve data security;

create highly productive applications.
There is a huge number of examples of cloud-based applications, including Evernote, Dropbox, and, of course, incredibly illustrious Google. Each of them provides users with access to personal and professional data anytime from anywhere. 
Today these projects are doing fine, although there were some delicate moments at the start. The fact is that in those days they couldn't guarantee absolute security and confidentiality of data (because cloud technologies just appeared then, and they weren't properly improved yet). Luckily, it's now a thing of the past.
Alas, it's impossible to say with 100% certainty that the mentioned problems have been completely resolved, however, data protection has reached a high level. That's why cloud-based applications are being used more and more often, which has affected the mobile app development industry and, in particular, 2020 app trends.
On-Demand Applications
Also, among the most important mobile development trends (2020) is the increase in the number of on-demand apps. Why did they become so requested, you may ask? To be honest, such a result was inevitable. In the end, these programs help users always get what they want, whether it is a dish from their favorite restaurant, delivery of beauty products, taxi ride, and more.
The most striking instance of on-demand platforms is, surely, the Uber taxi booking application. No less interesting is Zomato: the app focused on food delivery.
And by the by, according to statistics, about 42% of the adult population had used on-demand services at least once. And the indicator keeps growing, so don't miss your chance to join the market leaders!
Security
The list of the top mobile app technology trends completes with an item that is always relevant. Of course, we have mobile security in mind.
The developers have already implemented many ways to protect data, and they'll contribute to the cause in 2020 either. It's especially true for applications offering payment services and, therefore, needing to ensure security and confidentiality of user information.
Conclusion
To summarize, we can say:
Some of the

latest trends in mobile app development help to maximize the capabilities of applications (among them are AI integration, AR/VR technology, the use of the IoT, etc.). 

A number of factors will significantly improve the user experience (the active use of chatbots, the introduction of AMP technology, data personalization, the creation of wearable & on-demand applications, etc).

There is a clear focus on mobile security. And such

app trends as blockchain technology and EMM systems help to achieve the highest platform security.
---
Rate this article
0 ratings, average 0.0 of out 5
---
Get in touch
Send us your comments, suggestions, questions, or feedback.