How to Make an Emoji Keyboard App?
As you may have noticed, emoji app development has become a very burning topic. So we'd like to go with the tides and discuss the issue in more detail. Following our tips, you'll get a chance to join the ranks of top emoji keyboard apps.
Just imagine: in the US, more than 74% of the population regularly use stickers on social networks, and someone manages to send about 96 emojis per day.
In general, about 6 billion emojis are being sent every day around the world. Gradually, emojis appear in the media too - the editions use them in their social networks, as well as in illustrating materials.
According to Sproat Social, 60% of women and 41% of men often take advantage of emojis. Also, 75% of men and 84% of women believe that emojis help them express emotions better than words.
Today you see emojis in movies, advertising campaigns, emails, even in bank passwords. We guess it's time to figure out how to make money on it… which means you should think of the ways and cost to develop emoji keyboard apps.
What is emoji?
The increased fastness of living does not allow us to spend a lot of time sending messages. We are too busy to write long texts so we're trying to use as few words as possible. Therefore, active users of gadgets have long been taking advantage of so-called emojis.
Emoji is a digital image or icon which Internet users add to the communication to express thoughts or emotions.
The first set of emojis appeared in Japan in 1998-1999. Its creator is Shigetaka Kurita, the employee of the largest Japanese mobile operator named NTTDoCoMo. And in 2010, Unicode started supporting emojis too. It happened after these emoticons, already popular due to the viral effect, had been noticed by such giants as Apple and Google.
No wonder that the question of how to make an emoji app has become so urgent. In the end, colorful emoticons and stickers have won incredible popularity and penetrated into SMS, messengers, social networks, they're almost everywhere. And you 're probably using them too in your daily (or even business) communication. Do not worry, it's par for the course and only confirms that you are following the trend.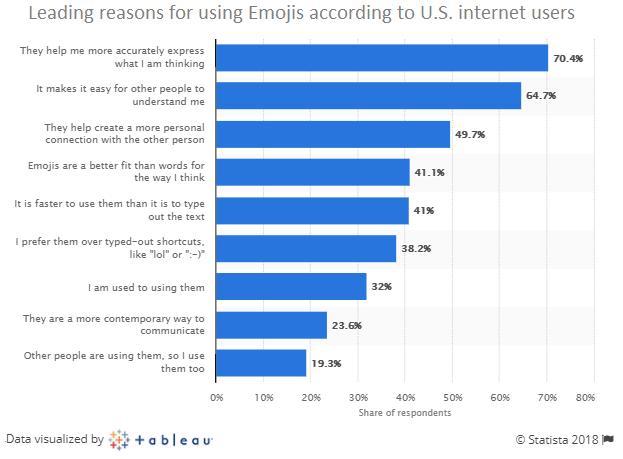 The special official register recorded more than 2,600 emoji as of May 2017. According to Emojipedia, the rating of the most popular emojis of the past years included the symbol of the red heart and a sobbing smile. Of course, top emoji keyboard apps use these emoticons in their practice to attract more users.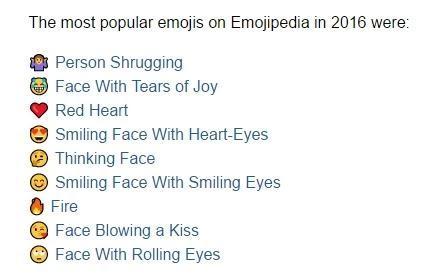 What is the secret of emojis popularity? Why are they in such high demand that businessmen start earning money on creating an emoji keyboard app?
The fact is that, according to research results, our brain perceives emoticons, which we send to each other, like real smiles (and other feelings). Our mood changes, and we begin to experience the emotions illustrated by a certain sticker.
Now we see why emojis are so popular in everyday communication... but what does business have to do with them? Why do you need to know how to create an emoji keyboard app? We are ready to clarify the issue right now.
Why are emojis and stickers leading to a profitable business?
In the conditions of modern communication, high technology, and the need for viral marketing, any emotional expression is a smart step to get your message seen and read better and faster.
Emoticons are actively turning from teen's entertainment into an efficient business tool. This is confirmed by many successful stories of brands and influential personalities who have proved that a small picture can become a leverage power on the client.
That's why in the past few years, marketers are increasingly using emojis in their campaigns. And why not, after all, businessmen should take advantage of the same technologies as their customers do, it's the only way to keep the emotional connection with the target audience. So it'd be smart of you to create your own emoji app.
According to the latest statistics, mobile application marketers are able to increase the percentage of opening letters by 4.5% using emoji. It's an important step towards monetization.
Any online communication with the client acquires expressiveness and humanity through emoji. It's easy to see that the person most often reacts to a message containing emoticons in the same way. So, emojis allow you to influence the mood and emotions of the consumer, whoever he is. We mean, the cost to develop emoji keyboard apps is fully justified.
Ways to benefit through

creating an emoji keyboard app

Suppose you decide to create an emoji keyboard app. But which business model should you choose? There are several options.
#1. Sale of products or services
Over the past few years, a lot of global brands have been remembered due to their vivid campaigns which attract attention through emoji. We can name Pepsi, Dove, IKEA, WWF, Burger King, Coca-Cola, General Electric, Toyota, and many others. Such brands as Loreal, Star Wars, Ikea, as well as celebrities like Kim Kardashian, created their own emoji sets so that fans could use them in the text, instant messengers, and social networks.
A great example is the Domino's pizzerias which provide the opportunity to order pizza via SMS using an icon representing a piece of this tasty product. And the baseball club "Indians" from Cleveland not only uses emoji in social networks to communicate with fans but even sells clothes with the image of corporate emoticons.
And if you have a product or service you need to promote, you are welcome to retry the experiment of these powerful market players and create the emoji app of your own.
By the way, a brand which takes advantage of emoji in advertising jolly fine is McDonald's. The owners of the famous fast-food chain have used a number of emojis telling a story that ends with a hamburger and a smile. It was done in order to cause the consumer to have positive associations about the brand.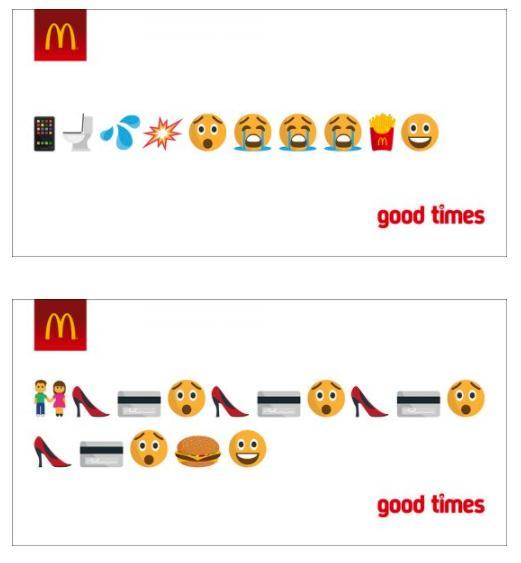 Looking at the effect that large brands get as a result of such campaigns, small start-ups also attract designers to form their own cheerful emoticon sets. You should join them and think about how to make an emoji keyboard app too. Otherwise, you may drop behind your competitors.
#2. Messenger Owners
If you are the owner of a messenger such as Whatsapp or SnapChat, you can supplement your application with a new useful feature and create the emoji keyboard. Your users will definitely appreciate these efforts.
#3.

Emoji app development

However, if you do not have a product or service to promote, you still need to know how to make an emoji app for iPhone or Android. Believe us, with the right approach, such a mobile service may well become a reliable source of earnings.

The method of monetization, in this case, is simple, namely the system of paid and free emoji sets. Free emoticons help you attract new users, and paid ones allow making a profit.

If you want to create your own emoji app, explore your target audience first. So, your users are…
men and women

who want to express their emotions more brightly in the correspondence;

shy people

who do not know how to communicate. Sometimes they find it much easier to send emojis instead of writing about their feelings;

fans of celebrities.

Today many eminent personalities can boast of their emoji: famous sportsmen, TV presenters and, of course, Kim Kardashian, Justin Bieber, and even the Pope. A lot of them have their own fans, and you may create an emoji keyboard app (made in the style of a particular celebrity) aimed at these fans.

fans of greeting emojis

. New Year, Christmas, Valentine's Day… there are always people who'll appreciate the opportunity to send a sticker with congratulations on a holiday.

companies

. Some startups cannot afford to order emoji app development, so you should offer them sets of bright emoticons. The main thing is to analyze the market. Say, various kinds of pizzerias and fast food companies would be interested in sets of stickers which illustrate food (pizza, coffee, sandwich...).
Naturally, the list is not complete. Add your own ideas to it if you want. And, of course, don't forget that aside from figuring out how to make your own emoji app, you should find a way to promote it. If you achieve its promotion, you'll get a chance to successfully cooperate with eminent companies who would be happy to pay you for the right to supplement your service with a set of their personal emoticons. But this is only on the condition that your application is really in demand… until it happens, you may use popular brands to your own benefit. Choose the ones which are now all over the world, and create a set of stickers that will cause an association with them. Such a step would attract new users.
According to statistics, 45% of people do not mind downloading stickers in Pepsi style 54% of users adore beer emoji.
Don't believe that creating an emoji keyboard app would lead to earnings? Here are good examples!
Examples of

top Emoji Keyboard Apps

Of course, before you move on and understand how to make an emoji app, you need to explore the competitive market. Knowing who you will have to compete with is always useful.
#1. Emojidom Smileys
The Emojidom application contains over 2000 stickers: from Spider-Man to the emoticon "eating" at McDonald's. The app also shows the emojis of different cultures.
Emojidom Smileys works with iOS and Android devices.
#2. Emoji
This easy-to-use application allows choosing emoticons from more than 20 categories and sending them through various instant messengers. Users can share their emotions using faces, fruits, pumpkins and much more.
Emoji app supports only Android. However, it's not the best option, it is much better to understand how to make an emoji app for iPhone too.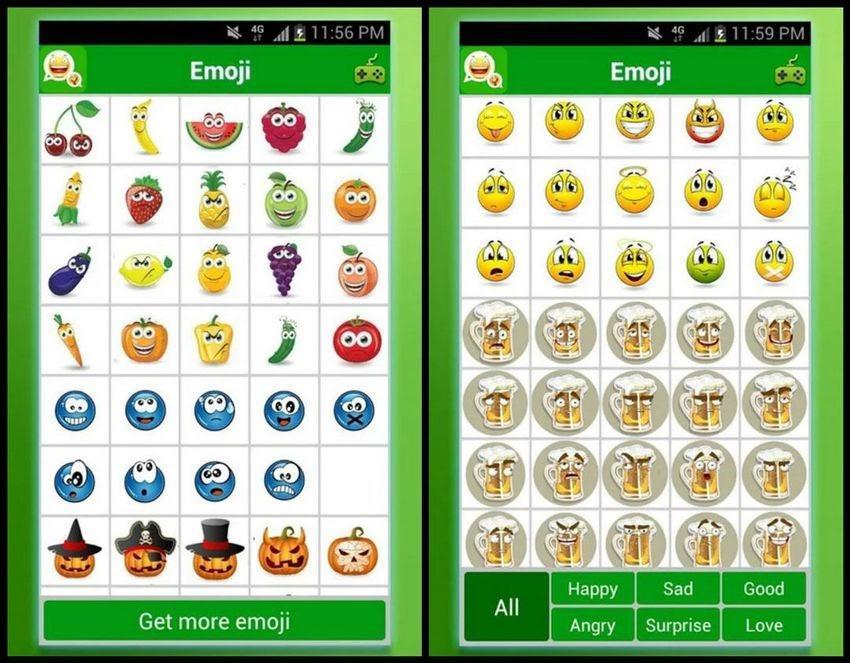 #3. 5000+ Emoji New
The application offers animated 3D and text-art emojis. These icons can be used in messages of chat services (WhatsApp, Kik, WeChat, and others).
5000+ Emoji New is available only for iOS.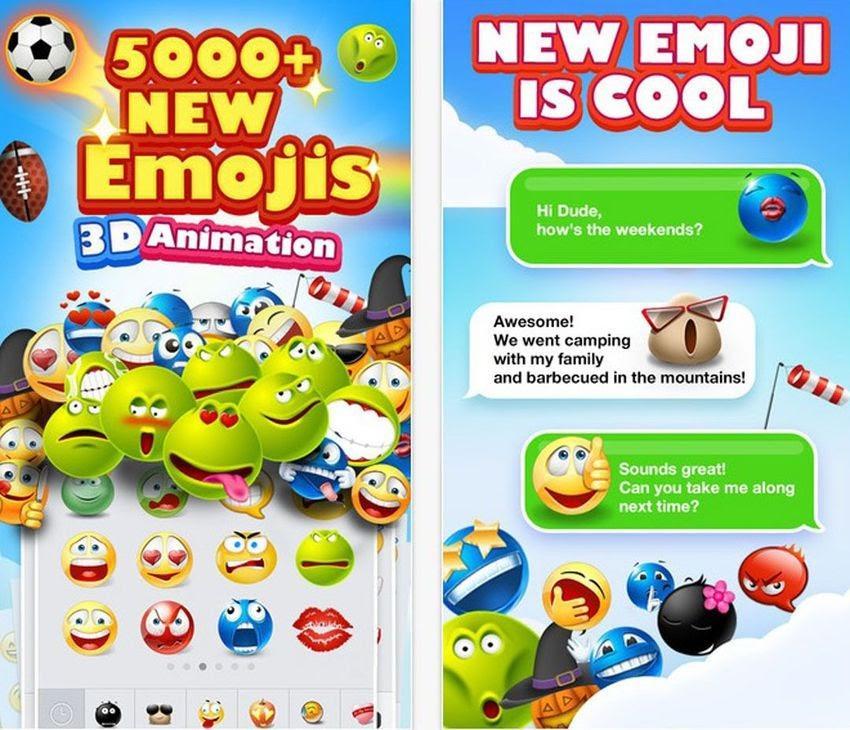 #4. Emoticons for Chats
The app contains more than 2000 emoticons, works with any messenger and allows expressing your feelings with the help of giraffes, pandas, bears or even drops of water.
By the way, interaction with instant messengers is a good idea. But we'll talk about it in more detail when discussing how to create an emoji keyboard app.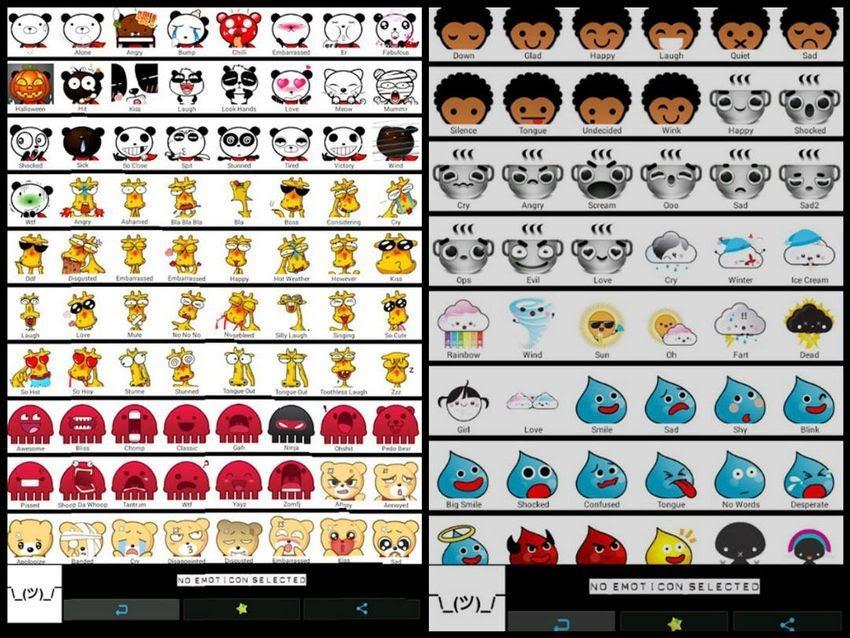 #5. Emoji Free
The application is a good option if you'd like to find cool cartoon emojis. It allows choosing between simple and animated stickers. Users are also offered great emoji text.
Emoji Free works only with iOS.
#6. Imoji
The service provides an opportunity to turn photos of friends or pets (or own selfies) into emojis. Agree, it's an interesting idea if you're thinking of creating an emoji keyboard app (as well as its popularization).
#7. SwiftKey Keyboard
SwiftKey Keyboard is a free application for Android which makes text input faster and easier. Among other things, the service supports more than 800 emoticons.

How to Make Your Own Emoji App

?

So we approached the key issue: how to create an emoji keyboard app? Let's look into this matter in stages.
#1. Selecting the target audience
We have already told you which of the target audience you can reach. Now it's time to make the final choice.
In any case, this brings us to the next stage, namely…  
#2. Market research
Before starting to create an emoji app, you have to understand what the representative of your target audience expects to get. What stickers will be in demand, what emoticons are users ready to buy most willingly? Of course, such an issue requires a thorough analysis.
#3. iOS vs Android
Technically, Emoji is a standardized character set available on iOS, Android, Windows and OS X.
But if you have to save, we recommend that you first think about how to make an emoji app for iPhone. Later, you can adapt the service to other platforms.
#4. Features to

create your own emoji app

Of course, the main feature of such applications are the emoticons themselves. However, it is important to provide the program with the most convenient functionality so that users can easily embed emoji in their messages. In addition, we encourage you to think about these features:
Animated emoticons. Do not limit yourself to boring static pictures.

3D emojis which always look very impressive and easily attract the attention of users.

Personalized forecasting. For example, the user enters the word "pizza", and you offer him a similar sticker.

Magnificent Themes.

Connectivity to the cloud.

Easy input of emoticons.
#5. Security issue
It is important to understand how to make an emoji keyboard app which is highly secure. Believe us, the issue should be considered very closely.
Let us give an example. Sephora application has gotten a bad reputation by requiring users to maximize access to the keyboard settings of their devices. Of course, this caused a lot of negative feedback because people are not willing to trust unfamiliar services. We advise you to think about the security of the consumers' personal data and offer them a choice of several options to interact with your program.
#6.

Emoji app development process

How to make an emoji app for Android or iOS? Actually, you have 2 options:
Expanding the keyboard sets of the device

. Namely, the application updates the user's on-screen keyboard by supplementing the standard emoji sets with new ones. This is a more difficult way, and if you decide to choose it, you need to find high-skilled emoji app developers.

Integration with messengers.

If the previous option seems too difficult for you, create an emoji app able to interact with popular chat applications (like Viber). What is the advantage of this method? The fact is that some of the instant messengers offer open-source platforms. It is easier for developers to work in such conditions, which means you'll find the right experts without any trouble (besides, the emoji app development will be much cheaper).
#7. Search for

emoji app developers

Now that you know how to make your own emoji app, it's time to decide who is going to do it. In other words, you need to find a developer company.

What kind of specialists do you need?
A project manager, 

responsible for the coherence in working modalities.

Designers.

As you understand, when it comes to creating an emoji keyboard app, the role of designers cannot be overemphasized. The company you're hiring must cooperate with UI/UX experts, as well as talented graphic designers.

Mobile and backend developers.

Drawing beautiful emoticons is only half the story. It is also important to turn the emoji set into a real service.

QA engineers.

Their task is your project testing.
Of course, the emoji app developers are unlikely to agree to work for free. So, it's time to refer to the financial issue.
The cost to develop emoji keyboard apps
The cost to create an emoji app is influenced by the development time and the rates of experts. Let's start with the first factor.
Planning and prototyping.

The 1st stage helps to determine the development tools and find the best way to solve your specific problem. 70-100 hours.

Design and coding.

As you understand, this is the key stage of emoji app development. Approximately, it takes from 680 to 750 hours, sometimes - much more.

Testing.

Of course, any application needs to be thoroughly tested to make sure there are no errors. 80-110 hours.
As for the developers' rate, it all depends on the size of the company and its location. For example, the most expensive experts live in the US, Canada, and the UK. However, if you listen to our advice and hire Ukrainian specialists, you'll get a high-quality result and pay reasonable money. And the cost of emoji app development will range from $25,000 to $35,000 (if the rate is about $ 35 per hour).
And remember, you'll need to spend 50 to 150 hours on supporting your application every month. Of course, this is also an important expense item, which should be taken into account when thinking of the cost to develop emoji keyboard apps and planning the budget.
Conclusions
As you see, the emoji market looks rather promising today. And the popularity of emoticons and visual marketing is likely to grow in the near future.
If you are looking for emoji app developers, we are happy to help. Our experts are skilled enough to create an emoji keyboard app of the highest level of complexity. Agilie company employs qualified designers able to draw bright and inimitable sets of emotions. And our developers'll be able to translate their images into a full-fledged application. Working in tandem, they achieve amazing results.
Do not postpone the future for later, let's get down to business right now. Because we know how to make an emoji app that its users will fall in love with.
Rate this article
15 ratings, average 4.80 of out 5