How To Create a Pitch Deck and Get the Desired Investment
To successfully raise money for your startup, you need two factors implemented: an original idea and its proper presentation. And you have the idea, it's time to find a way to communicate this message to your possible contributors and make the most of it.
So, what should you do to prove to investors your project profitability, regardless of the funding round? There are a lot of things to bear in mind, and you cannot hope for a simple one-step solution. To achieve your cherished goal, you must be ready for a well-organized comprehensive preparation.
Read our article to find out all the details!
What is a pitch deck and how does it depend on a funding round?
A pitch deck is a presentation of your project, aimed at convincing investors of the business potential of your startup. This presentation can be created in any convenient format and include various kinds of materials (text, images, video, infographics).
As a rule, the effective pitch deck contains the following slides:
The final goal

. This slide is the first one, therefore, it's the title, its task is to hint at the goal you've set. It should intrigue and encourage investors to read further. It is the 1st slide that affects whether your contributors will be interested in your project (because if they don't move beyond the 1st page, you can hardly expect significant contributions from them).

The Problem (or Dream).

Here you tell what a burning Problem (pain) is going to be solved, or what Dream is going to be embodied. In other words, this is the mission of your company.

Your solution

. You have identified the problem (dream), it's time to describe what you are going to do to solve (embody) it.

The target audience

. Of course, it's also important to figure out who is your consumer, so the next slide should be focused on describing him (or her).
Market analysis. Be sure to characterize the market situation, so that potential investors understand what you'll have to face and what is the ratio of supply and demand.

Competitors.

Probably, you are not the first one to undertake the chosen problem, you had, have, and will have rivals. Describe their strengths and weaknesses.

Unique Selling Proposition (USP)

. Okay, competitors are known, but what can you do to surpass them? What is your USP?

Business strategy

. Describe in detail the business strategy you're going to use.

Monetization

. You're unlikely to have started your project with a non-profit motive in mind. You're for sure planning to earn on your startup. And investors will clearly want to find out which method of monetization you consider the most effective.

The structure of the company.

Devote one of the slides to your team: describe its composition and tell what is uniting you all. Investors respect companies with loyal employees.

Financial data.

Give a full description of the financial situation of your company. What financial indicators do you plan to have? What has been achieved in the last few years? If you've already successfully overcome any of the startup funding rounds, tell investors how the funds received have been used.

Financial strategy.

Outline how much money you need to get and for what purposes. In fact, this is the logical conclusion of all the previous items. If you have skilfully described each slide, investors will know your situation in detail by this time. And if you manage to correctly convey your information, they'll be willing to contribute to the growth of your project.

Do you want to know more about the proper pitch deck design? Read our article!
Startup funding rounds
We've described the general scheme of the pitch deck design. However, in fact, the whole process is much more complicated and largely depends on the financing round: Seed, Series A, Series B, or IPO Fundraising Rounds.
Let's study the issue in more detail, point by point.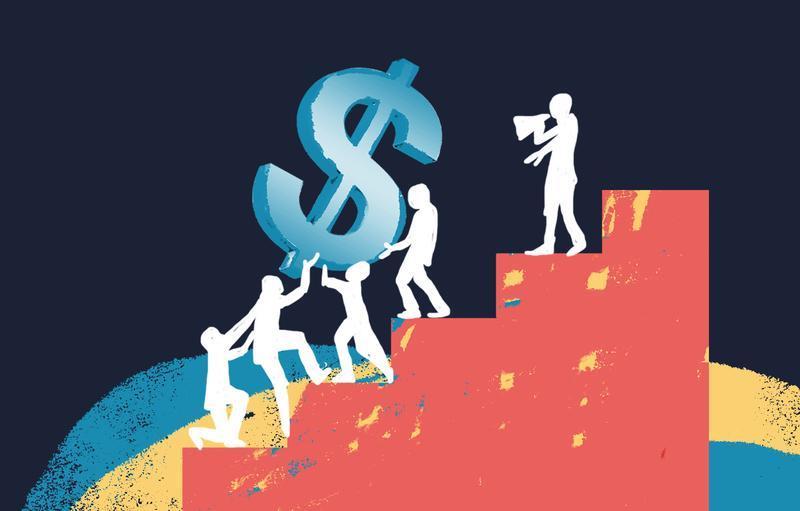 Pre-Seed & Seed
Pre-Seed and Seed are very similar stages. In both cases, this is the very beginning, you've just started to execute your plan. However, Pre-Seed is an optional (not mandatory) step. And many startups begin their journey with the Seed stage.
What do you have?
In fact, so far you have nothing… just the idea and a general vision of the situation.
Why do you need investments?
Your task is to get financing for the product creation because the Seed stage often precedes its existence. You can have a prototype, sketches, but that's it.
Peculiar qualities of the pitch deck design
Your pitch deck design should:
focus on the Problem or the Dream (we've mentioned this earlier, remember?);

convince that your idea is worth contribution and really capable of attracting a certain number of consumers;

make the appraisal of the market situation;

indicate the steps able to make your product fit in the market conditions.
At the Seed round, you are likely to interest either angel investors or small financing companies. And in the first case, these investors will be able to provide rather practical assistance, for example, professional counseling. Their financial capabilities significantly limit them.
Series A
The first stage has been passed, but it's just the beginning of the startup funding rounds. So, you should keep this up!
What do you have?
At the moment, you have the off-the-shelf product and a clear understanding of the market situation.
Why do you need investments?
You need funds to successfully apply the chosen business strategy in practice. The final aim is to expand the distribution of your product and attract more consumers.
Peculiar qualities of the pitch deck design
The pitch deck of Series A must:
describe the chosen business model. Investors should understand that you are not a dreamer or air-monger, but a smart entrepreneur with an effective strategy in mind;

explain where the funds will go;

argue why additional financing would lead to an increase in the number of clients.
Series B
You've already made good progress, but it's still too early to rest on your laurels.
What do you have?
Now you have not only a product but also loyal consumers. In addition, you started to make a profit.
Why do you need investments?
You want to continue the market coverage, which requires the investment of funds.
Peculiar qualities of the pitch deck design
Your pitch deck must:
describe all the achievements you have accomplished through previous contributions;

give an even more accurate and complete assessment of the modern market, perhaps, - taking into account the recent changes. Given the fact that you plan to expand your business, you need to prove that

scaling the project is not only possible, but also advisable

;

offer models of effective growth and expansion of the business. Now it's not about the early steps, but about the more powerful increase in customers and the strengthening of channels of monetization.
IPO Fundraising Rounds
You have proven that your startup is worth the investment, but you want more… and why not?
What do you have?
Your product successfully exists and competes in the market. You can say that you've implemented what was planned.
Why do you need investments?
Your appetites grow, and you are no longer satisfied with a single market. You want to cover the accompanying market segments or, perhaps, expand the geography of your distribution.
Peculiar qualities of the pitch deck design
Such a pitch deck should:
tell about all achievements and explain that they have been accomplished thanks to the investments made (it would encourage your investors);

explain why the coverage of new markets is a worthy enterprise;

bring all financials;

describe your new business strategy.
Considering your previous successes, you can rest assured that you'll be able to find investors ready to contribute. After all, you've already proven your business effectiveness.
3 main points of a convincing pitch deck
Of course, all the pitch deck slides are important, but there are three points that should be given special attention.
Problem and Solution
We already said that the most important thing is the idea of your startup. So, the idea is a formulated Solution to a certain Problem (or a way of embodying a particular Dream).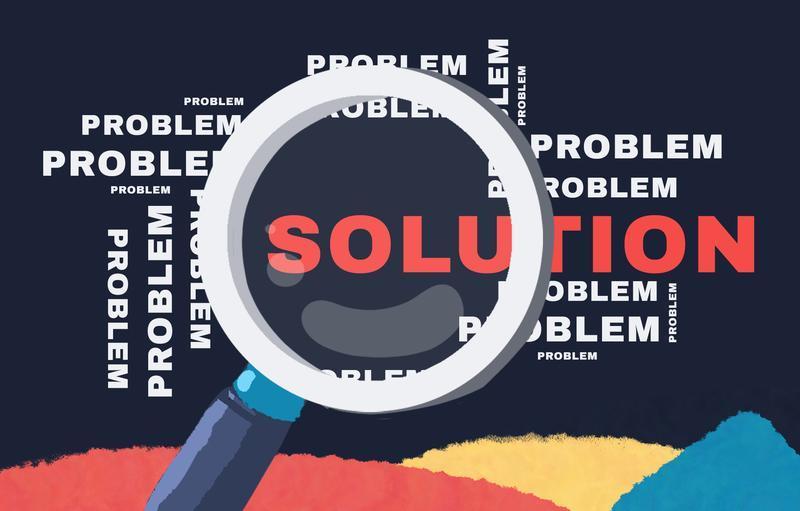 Since you are reading our article, we guess you have an idea of the project. However, we advise you to consider it again:
Analyze your idea. Does it really affect the actual problem? Will it be in demand?
Think about whether there are ways to improve your approach to solving the problem (or making the dream true).
Formulate the idea clearly. Perhaps, you yourself understand its importance, but you need to convince investors. It is necessary to use the minimum of the text while remaining maximally reasoned. The task is complex... though the goal is also high.
Consumer
Any idea should be closely related to the consumer. Without the consumer, it remains just a sonorous but useless phrase.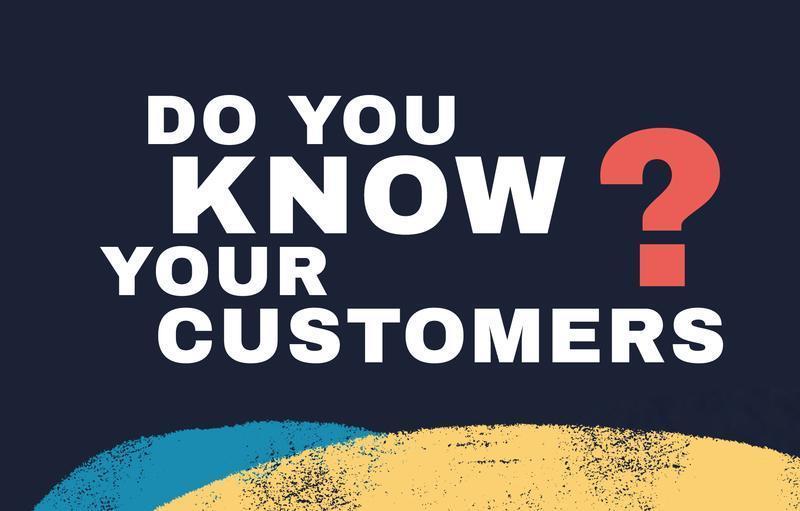 Make a portrait of your average consumer. Describe this person in the most detail: his habits, lifestyle, dream, and problems. Who is he? What social class does he belong to? What position does he (most likely) hold? You must clearly understand who you are dealing with.
When your opinion is finally formed, choose the most important points from the collected information and devote a convincing and colorful slide to the characterization of your consumer. Make every effort to get the investor to believe you, he must be sure that your product would really interest the described person.
Competitors
Before you start implementing your project and creating a pitch deck, it is very important to conduct an in-depth competitive analysis. If you think you have no competitors, then there are two options:
You weren't looking for them well enough;

Your product won't be in high demand. Probably, you have chosen a very narrowly specialized and unpopular problem.
Believe us, unfortunately, a good idea always has competitors, sometimes - indirect ones, but they exist. Your task is to find them, analyze their activity, and figure out how to surpass them. For this, you can determine their strengths and weaknesses.
What you've done and what you're planning to do
Beautiful words and promises are good, but investors are business people and prefer to deal with real facts. That's why you cannot avoid the need to show your successes in numbers. Namely, we mean:
The past. What have you achieved? Describe the growth of the team, sales, consumers, etc.
The present. It's about your current situation in figures.

The future.

What financial indicators do you want to get and when?
Figures should be properly supported by a detailed and forceful description of your business model and sources of profit. Investors need to know if you see ways to multiply their contributions (that is, whether you're able to make your product profitable). Otherwise, even the best pitch deck design won't help you raise money for your project.
Who will create your pitch deck?
Pitch Deck Design requires the same creative work as developing a logo and other attributes of the identity. Moreover, this is, too, the logical part of the identity of your brand.
There are 4 options to create a pitch deck design:
by yourself.

It's the most dangerous option because you won't do it without knowledge of design. The goal is too high to risk creating a non-professional pitch deck.
in-house designers. If your project involves frequent interaction with designers, then, perhaps, this option is exactly what you need. Probably, in that case, you already have the design department.

the freelance designer.

He will do the work inexpensively, quickly, but not always qualitatively. This is an option with unpredictable results.
a design studio or agency. Of course, it'd be the best option which has only one drawback - a relatively high price. However, a professional agency with experience is able to create a pitch deck that fully meets your goals and needs. You'll get the entire project cycle and, if necessary, the expert council.
So, we have described your possibilities, and what to choose is up to you. The main thing to remember is that a quality pitch deck design has more chances to interest investors with your startup, which means the success of your project is at stake.
Looking for assistance? Our team has a successful experience in performing a complete cycle of development and design of pitch decks for various startups. We're helping young teams at different stages of their professional growth.
Still have any questions left? We're always ready to provide you with our expert advice. Contact us!
---
Get in touch
Send us your comments, suggestions, questions, or feedback.