Application of Websites with the Responsive Design
Published on:
April 10, 2022
Last updated:
March 20, 2023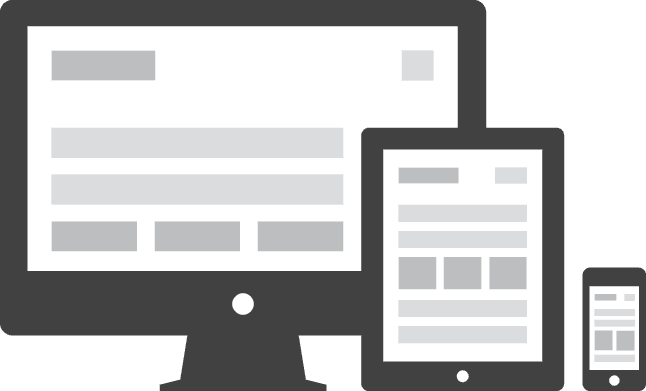 Today more and more people go online via mobile gadgets. Give them the opportunity to buy on your site by providing your site with correct display on any kind of device.
Responsive web design is the technology used in site development in order to achieve their correct display on any screen. Development of responsive sites allows you to provide quality communication with potential customers and increase the profitability of business. The point of the responsive layout is to adapt in real-time to the size of your device. And if the size of the display suddenly widens/narrows the site will react to it immediately, without rebooting or delay.
Mobile market research shows that the popularity of Internet access via gadgets grows. Therefore, your prospective customers may "come" for shopping on your site from their mobile device. Here are some statistics:
- 25.5% of Ukrainian phone subscribers surf the Internet from their mobile (about 14 million users);
- 49% of mobile users search via smartphones;
- 53% of mobile shoppers make purchases at least monthly.
The main features of sites with responsive design for business:
using the technology of responsive web design, you can receive quality usability, increase of site popularity and, therefore, the growth of sales.
as the responsive web design allows you to show the exact version of the site for each user, the version that is the most convenient and attractive for them, it means that purchasing on a website becomes even easier.
the development of the separate mobile application will be more difficult and expensive than the development of the responsive site. Moreover, the mobile app will require special promotion.
There is no exact answer if responsive site or mobile app is better. It depends on your sales specifics and target audience. But there is no doubt that such modern marketing tools as the mobile app for IOS and Android or site with adaptive design are necessary for successful companies.
We wish you profitable projects!
Sincerely, Agilie.
---
Rate this article
0 ratings, average 0.0 of out 5
---
Get in touch
Send us your comments, suggestions, questions, or feedback.