6 Important Healtech Trends for Startup Owners to Watch in 2022
Published on:
April 10, 2022
Last updated:
March 20, 2023
The healthcare industry is constantly evolving. This is the very area in which various kinds of innovations are of great importance: after all, we're talking about human well-being and the possibilities to cure (and prevent) different diseases as much as possible. And such a high significance makes us pay the closest attention to emerging healthcare technology trends.
Of course, owners of startups related to mobile & web medical software are also interested in the topic in question. In the end, they should keep up with the times to know which digital health solutions will help them remain relevant and increase the demand for their product.
We're ready to enlighten you on the issue. So, what about top healthcare IT trends in 2022?
Healthcare IT trends 2022

: why watch them?

How are technology and healthcare related, and why is it worth keeping an eye on innovation in this area?

There are a few benefits, such as:
high competitiveness. To create powerful medical platform solutions, you should have a certain competitive advantage, and therefore, know what is in demand in the market today.

continuous development, which is a key principle of the ability to remain relevant. And the best course of development is following the latest market needs.

healthcare marketing solutions. All of the above results in an excellent marketing tool to attract the maximum number of loyal users.
Top Health Tech Trends
Now let's move on to the description of the healthcare technology trends in 2022. Some of them have been in great request since last years, others are just starting to gain popularity... no matter! We'll take a look at each one.
So what does the future hold for us when it comes to digital technology in healthcare?
#1. Big Data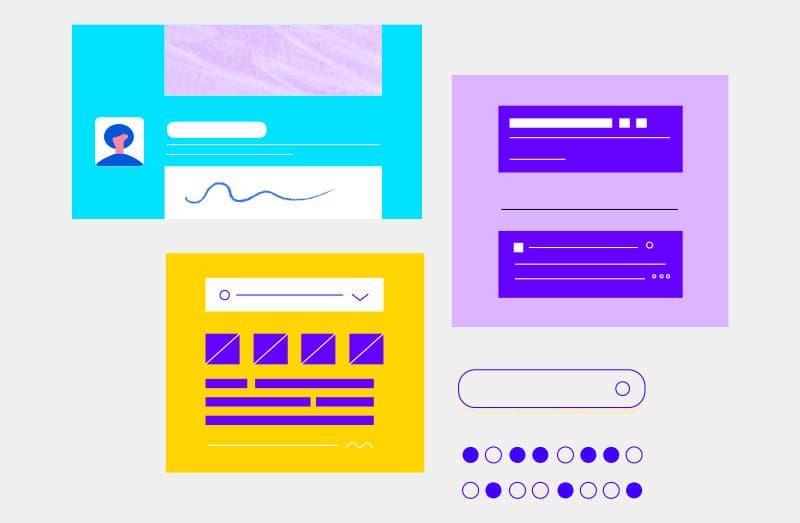 We begin our review with Big Data. And we're planning to pay special attention to the first item on our list (perhaps even more than when describing other healthcare technology innovations). The fact is that the trends described below are somehow based on this one. Yes, it all starts with data. In what manner? You'll seize the point soon.
The term "Big Data" was first used by the British magazine Nature in 2008. Impressed by the significant growth in the volume and variety of data, the owners of the magazine dedicated a special issue to this unusual phenomenon. And since then the topic has been actively evolving. Moreover, Big Data is not only about large amounts of information, but it also concerns the technology of its storage, as well as analytical processing methods.
In recent years, Big Data has had a big impact on IT development, especially with regard to production, government, trade, and medicine. 
And indeed: in the United States alone, the health care tech industry had accumulated approximately 153 EB data by 2013. And they predict that by 2020 there will have been 15 times more information to process. It's time to think about what to do with such a data array.
The positive impact of  BigData on the

digital healthcare market:
increased profits and reduced costs for medical companies;

epidemic forecasting;

the fight against existing diseases;

improvement of treatment methods;

predictive modeling in the development of drugs and innovative treatments;

building geographic and social models of public health.
Big Data consists of information obtained from the following sources:
researches and testing;

in-patient cards, hospital sheets, and clinical charts;

analysis of patient behavior, his purchases, and reviews;

home medical/fitness devices;

reports of medical institutions on the services provided and pharmacies regarding the release of drugs.
Some companies have already been successfully using Big Data in their operations. Among them are the Takeda Pharmaceutical project on bowel diseases, diabetes research by AstraZeneca and Sanofi, as well as joint research by Pfizer and Bristol-Myers Squibb on stroke prevention.
All subsequent healthcare IT trends are taking advantage of Big Date features in one way or another. Keep reading the article, and you'll see what we're talking about.
#2. Predictive Analytics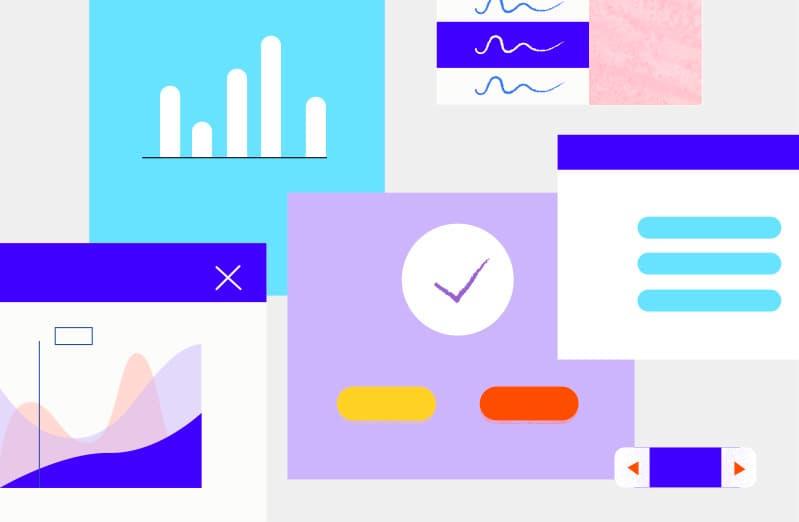 The next trend is, too, an important direction in the development of healthcare technology innovations that allows predicting diseases (and, as a result, increases the chances of preventing them). As you understand, in order to predict something so major, you must have powerful information sources and advanced data processing tools. And that brings us back to Big Data.
Thus, by using Big Data, Artificial Intelligence, and machine learning, we get a chance to analyze each specific case and conclude what is most likely to be expected for a particular patient (it is exclusively about his health, of course).
But to receive data on the physical condition of a person (his pressure, cardiac activity, etc.), we should use different equipment including wearable devices. Let's discuss them in more detail!
#3. Wearable Devices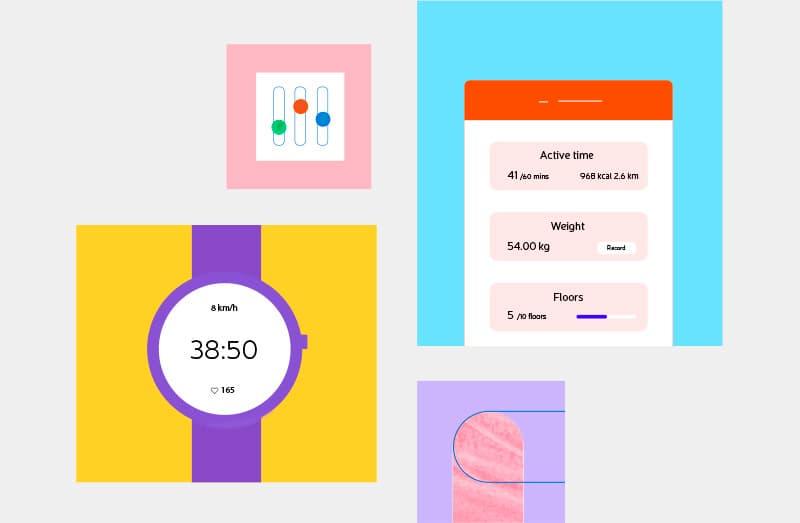 Another demanded innovative technology in healthcare today is wearable devices.
Wearables are based on special sensors measuring the environment, the indicators of vital functions of the human body, as well as the level of the user's activity. Devices are connected to the network and synchronized with a computer or smartphone. This logically combines medical sites, healthcare mobile apps, and trends, because a person won't be able to track his condition with a smart gadget alone; he also needs to start taking advantage of a web or mobile resource (since information received by the device should be accumulated somewhere).
Wearables have joined healthcare technology trends because they provide us with: 
reduced risk of hospitalization;

prevention of the progress of the disease;

reduced likelihood of injury;

round-the-clock patient monitoring (in remote mode).
Types of Wearables
#1. Smartwatches, trackers, and so on
They count calories and covered distance, measure the pulse, control the phases of sleep, and so on. Some trackers are even supplemented by medical sensors to monitor stress levels and track brain activity.
Existing market examples: Apple and Google provide the user with features to collect his health data. And, of course, they also offer devices to track user activity (Apple Watch and Samsung wearable devices: those using the Samsung Bio-Processor chip).
#2. Sensors to read vital signs and analyze the environment
Sensors of all sorts can be built into the headphones and bracelets or attached to clothes. And so on! There are plenty of ideas of the sort.
Existing market examples: 
Shine fitness button

Abbott's FreeStyle Libre glucose meter

Cardiff University's smart arthritis patch

Jabra Pulse earphones with heart rate monitor
#3. VR glasses and helmets
VR is among the most advanced IT solutions, which has affected, in addition to online games and eCommerce platforms, the latest trends in healthcare technology. 
Using VR reality tools, medical experts can:
more accurately diagnose;

provide patients with better service;

view images, as well as tomography data;

train specialists;

cure post-traumatic disorders to help those who have lost a limb coordinate their movements.
Existing market examples: 
glasses Epson Moverio BT-200

Virtual Relief against senile dementia
#4.

Smart clothes

These are wardrobe items with built-in sensors designed to constantly monitor the patient's condition. Sensors can track the user's breathing rhythm, body temperature, pressure, heartbeat, etc.

Existing market examples: 
vest from LifeShirt System

smart T-shirt from Sensatex
#4. Patient Education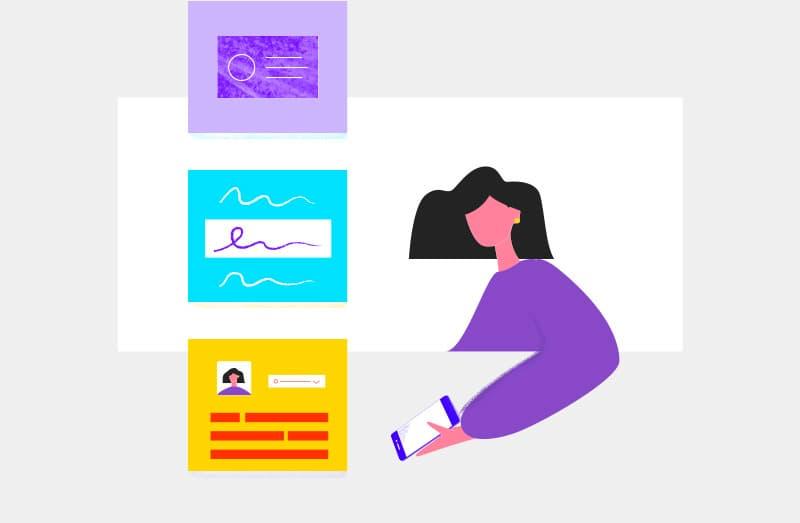 They say prevention is better than cure. Therefore, it is hardly surprising that Patient Education has appeared among the newest healthcare information technology trends.
The trend partly resembles the second item on our list (Predictive Analytics), except that now we're providing users with some practical tips. These tips relate to specific methods of preventing possible diseases and are based on data obtained through wearables (see item # 3). Such information can be used in several ways:
the assistance to medical experts in the treatment process: so that they can determine the possible patient's ill-health in time;

the education of users themselves, who are now able to closely monitor their own health, noticing alarming symptoms in advance.
In the USA, such healthcare software solutions have already been highly demanded. It's time to join the market leaders!
#5. Telemedicine
Telemedicine is a complex of various measures providing remote medical services. This implies the use of the latest telecommunication facilities and digital solutions.
And today telemedicine has undoubtedly become another cool example of new trends in healthcare technology.
The Use of Telemedicine in the

Healthcare Industry
Remote diagnostics.

Remote counseling and monitoring, including:

obtaining professional medical advice;

prescribing and correction of treatment;

remote monitoring of the patient's condition during the rehabilitation period.

Home telemedicine:

primary reception and diagnosis;

patient observation without a personal visit to a doctor.

Distance training of staff (doctors) in order to improve the skills of health professionals.

Storage of medical information in electronic form in accordance with international and national standards and subsequent trouble-free access to it at any convenient time.

Optimization of the interaction of services of medical institutions.
In addition, telemedicine has recently begun to be used for disaster medicine.
What makes telemedicine a popular

digital health tech solution?
The medical officer gets the opportunity of:

saving time by using electronic document management templates and reducing the number of personal visits of his patient;

accessing archives in text, audio, and video formats (pictures, records, research, and examinations);

receiving information about the dynamics of the patient's condition;

remotely participating in the discussion of clinical cases;

making decisions regarding treatment when there is a problem with the territorial distance from the patient;

exchanging experience with other health experts through web conferences.

The patient gets the opportunity of:

increasing the effectiveness and quality of treatment;

monitoring his health at home;

accelerating the process of transmitting information about the results of body tests to the doctor;

getting remote medical advice

effectively controlling medication.
#6. Mental Health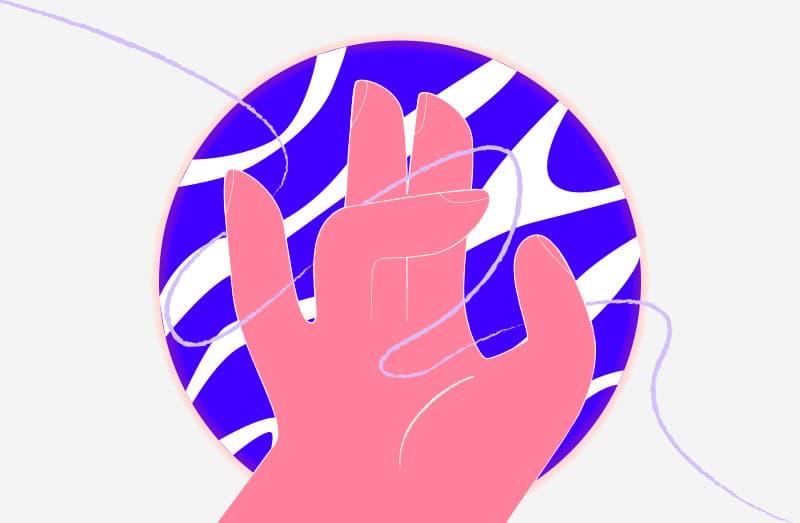 Our list of healthcare tech trends ends with this great feature. Let's explain why it has become so popular.
We don't think you would be surprised to find out that, according to statistics, at least one out of five people suffers from a certain type of stress, and most of them don't want to admit it openly. And in such a case, all sorts of web and mobile resources could come in handy. They help a person find a psychologist of the desired format, advise on relevant reading literature, and provide him with other useful tips.
In America, these applications and websites have been very common for some time. And today they're actively conquering the global market. It's high time to rank them among the top healthcare IT trends!
Technology innovation in the healthcare industry
Let's add a few words about what should also be taken into account during healthcare software development (in addition to following the latest market requirements):
The development of new technologies, such as Healthcare IoMT (Internet of Medical Things) and 5G, and the improvement of cloud solutions. All this will expand the capabilities of telemedicine, as well as medical sites and apps.

Blockchain in Healthcare. Blockchain technologies are being widely used in many fields of activity, and medicine is just one of them.

New approaches to medical resources. We're talking about such innovations as healthcare voice applications, the use of medical imaging technology, and the introduction of virtual consultation services.
Summary
We hope you found our review helpful. For our part, we promise to follow future trends in healthcare technology and keep you informed.
---
Rate this article
0 ratings, average 0.0 of out 5
---
Get in touch
Send us your comments, suggestions, questions, or feedback.